Radio 1's Matt Edmondson launches new board game company, Format Games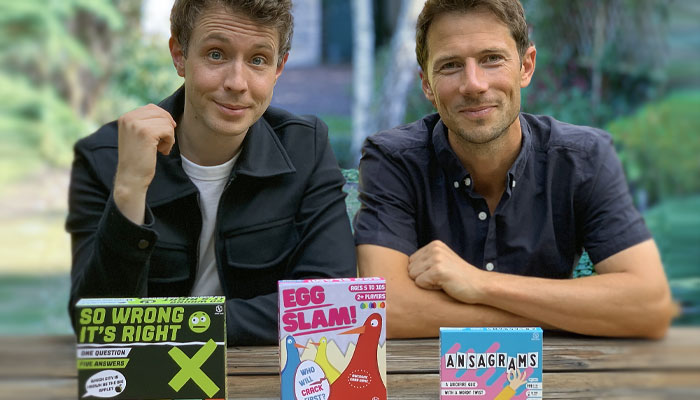 Television and Sony Award-nominated radio presenter Matt Edmondson has launched a new board game company called Format Games.
Matt Edmondson first entered the game space as the inventor of Big Potato's Obama Llama, and last year he self-published Ansagrams.
Now Matt and his brother-in-law Laurence Emmett have founded Format Games and are launching two new games this year in the form of colour-mixing card game Egg Slam and trivia title, So Wrong It's Right.
Asmodee signed as the UK distributor for Format Games back in February, and in August the firm expanded the deal to cover the US, Canada, New Zealand, Australia and South Africa.
"We've likened the experience to a couple of guys taking up busking on Monday, then being signed by a major label for a five-record deal by Friday," said Laurence Emmett, Co-Founder of Format Games.
"Matt came out of lockdown with a raft of game ideas, ready to bring to market and – thanks to last year's success with Ansagrams – Asmodee could see the potential of our whole portfolio. We know we're in great hands with such a stellar distribution partner globally and can't wait to see all our titles becoming firm favourites with families and friends all over the world."
Matt Edmondson added: "Lockdown gave me the perfect opportunity to explore my potential even further as a games designer – I was finding inspiration everywhere, but particularly during the extra quality play-time I had with my young daughter, Ivy. In fact, it was her fascination with colour-mixing that led to Egg Slam.
"My own love of social gaming also played a part too, with So Wrong It's Right being born out of a need to create a game that can be played repeatedly but is never, ever the same. I'm excited to see people of all ages discover the wealth of different play experiences that Format Games has on offer and am thrilled that Asmodee has picked us up at such an early stage of our life!"
—
To stay in the loop with the latest news, interviews and features from the world of toy and game design, sign up to our weekly newsletter here