Ravensburger acquisition will enable ThinkFun to "explore new and innovative product concepts"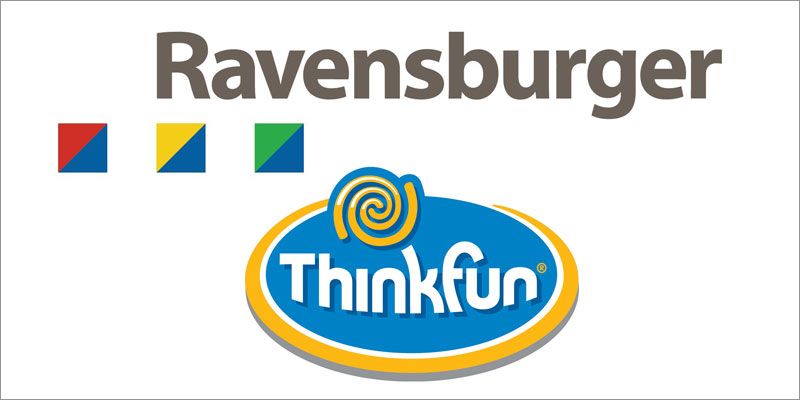 Ravensburger has acquired ThinkFun in a move in which ThinkFun CEO Bill Ritchie believes will allow for greater innovation from the STEM games specialist.
ThinkFun joins Wonder Forge, acquired in 2012, and BRIO, acquired in 2015, as the newest company under the recently established Ravensburger North America division.
"We have known and admired ThinkFun for a long time," said Clemens Maier, CEO of Ravensburger.
"The name says it all – ThinkFun games are as rich in content as they are fun to play. Its unique brand and games fit perfectly with our mission of promoting playful development as we continue to broaden our expertise in the games category and grow our business in North America."
Bill Ritchie and Andrea Barthello founded ThinkFun 33 years ago, and its Rush Hour logic game has sold more than 10 million units since it launched over 20 years ago.
"We're thrilled to be joining the Ravensburger Group," said Barthello, co-founder and COO of ThinkFun.
"ThinkFun has always put a huge emphasis on the well-being of its employees and the experience of its customers, and we feel that Ravensburger is a perfect match for us in terms of its company culture and mission. Bill and I, and our entire team, are excited to work with Ravensburger to continue to bring positive play experiences into homes around the world."
Bill Ritchie, co-founder and CEO of ThinkFun, added: "Ravensburger is the ideal partner to help us bring our games to even more families across North America and around the world. This will enable us to build upon our distinctive style and explore new and innovative product concepts, across multiple categories and for players of all ages."
As a subsidiary of Ravensburger North America, ThinkFun will continue to operate as an independent brand from its Alexandria, Virginia headquarters. Ritchie will stay on as the company's chief creative officer. ThinkFun will also retain company directors and staff.