Reach Robotics' MekaMon V2 "pushes consumer robotics beyond the novelty factor"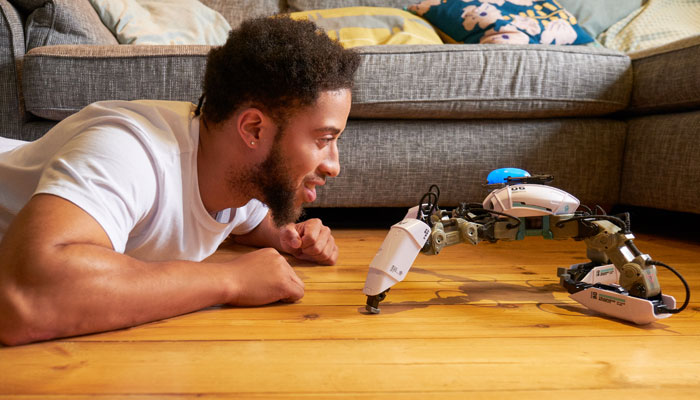 Bristol-based robotics start-up Reach Robotics has launched the next generation of their flagship gaming robot, MekaMon.
Following the release of MekaMon Berserker V1 in November last year, Reach has made significant improvements including a new AR and gaming experience featuring markerless AR and a revamped UX/UI.
"Our guiding principle is to use robotics technology to create products that entertain, inspire, and educate beyond those first few hours of gameplay," said Silas Adekunle, CEO and co-founder of Reach Robotics.
"Consequently, MekaMon is designed to be more than a toy. It's a platform that pushes consumer robotics beyond the novelty factor. Our ambition has always been to deliver the world's first gaming robot to the mass market and we're starting to realise that with V2."
Following the success of V1 at Apple, V2 will see increased distribution across the UK, US, Canada, UAE and Europe, with availability on apple.com and in select Apple Stores from October 17th.
In addition to the launch of V2, Reach Robotics has also seen significant expansion in the last 12 months growing 129% including key hires to the senior team such as Nintendo veteran James Honeywell and former Deliveroo CFO Philip Green.