Really Fun's Ayelet Stein, Jennifer Ayers-Belinkis and Yolanda Raviv on connecting generations through play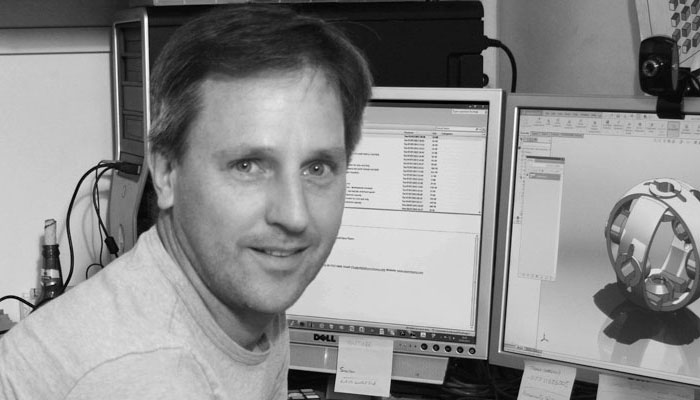 Last year, Ayelet Stein, Jennifer Ayers-Belinkis and Yolanda Raviv  teamed up to launch a new games company in the form of Really Fun.
With two games under their belt – Really? Think You Know Me? Guess Again! and Triple Tongue Twisters – we caught up with the team to find out more about their approach to game design, and what brought the group together.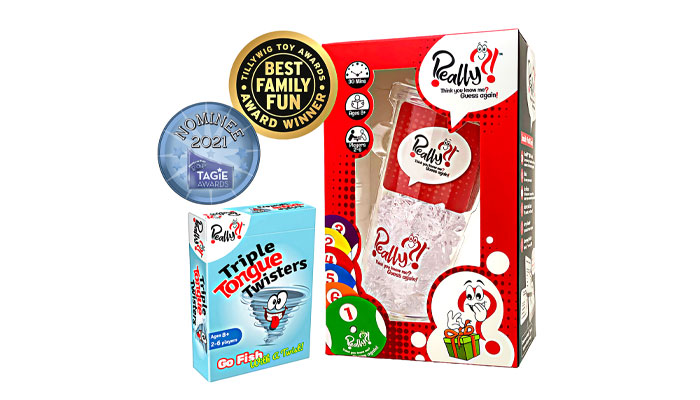 Hi guys! Lovely to catch up. To kick us off, was game design always on the cards for you, or do you come from other industries?
Yolanda Raviv: Well, variety was on our cards! Ayelet was born a game designer and figured out her passion from an early age while working in high-tech to support her habit.
Jennifer Ayers-Belinkis: Yolanda – a designer at heart – played her hand at architecture and art and now builds beautiful infrastructures in card and board game design.
Ayelet Stein: As a personal growth coach and author, Jennifer shuffles up content and ideas and enjoys seeing how it all comes together to share with others.
What brought you all together to launch Really Fun?
JAB: As childhood next-door neighbours, Yolanda and Ayelet played games together from an early age. I met Yolanda on our daughter's kindergarten playdates together. Yolanda, the common denominator, introduced Ayelet and I to develop a game idea that we talked about on those playdates. Since then, us three 'momprenuers' – with four kids each – have been inseparable.
Ayelet, you entered the industry through the Shenkar programme; how important was that in helping establish how you're tackling game design today?
AS: The Shenkar program is a perfect framework for game designers. Peer group insights contributed to the process and helped to bring prototypes hidden away in the closet to the real word. I'm happy to still be in contact with the amazing game designers I met there and with people from the game industry of whom, years later, I'm still in contact and cooperate with. The insights and valuable feedback that was received while studying in Shenkar still echo today.
Great stuff! Let's talk about the games. Where did the idea for 'Really?! Think You Know Me? Guess Again!' come from?
YR: Jennifer wanted to design a game for a future app about self-development containing specific categories of life – of which you can read about in her book, Me: Life Guide and Guided Journey by Journal.
When we got together for the first time, she explained her vision and how by asking questions a person can help himself develop in Life.  The concept of asking questions seemed interesting to the group and Ayelet wondered if the people who know her well would be able to guess her answers to specific questions. We thought that that would make for a really fun and engaging board game.
AS: We decided right then and there to create some thought-provoking questions with a list of answers to see how well our friends and family knew each other. The current Really?! game is not arranged by categories, but each question and answer is well thought out and has a purpose. Really?! is a fun family game with day-to-day life scenarios that encourage positive communication and bonding in a fun, easy and hilarious way.
Your other game, Triple Tongue Twisters, is interesting in that it has great educational content, but wrapped up in fun. How important was it to get that balance right?
JAB: Triple Tongue Twisters was created while working late one night on the text for the Really?! Think you know me? Guess again! game. It started as a joke, because every sentence that came out of our mouths sounded like tongue twisters and it was hilarious.
After we sobered up from the laughter, we continued to work on the text. That night, I took it a step further and created the first version of a twister game. So, to answer your question, the fun element did play a significant part in creating Triple Tongue Twisters, but the very fact that it is based on tongue twisters allows it to be very educational and is one of the essential added values that we strive for when creating games.
Is there going to be a trait shared by all your games? Or are you hoping to create quite an eclectic range?
YR: Early on, we decided that our games will be really fun – hence the name of our company – and will contain added value. People connect by spending time together, but our mission is to add in the unexpected fun and laughter to create memorable bonds that last forever. This also applies to the games we are in the process of developing now and future games.
Looking ahead, what's next for the Really team? Are you looking to bring these games to more markets?
AS: We believe that dreaming big is what makes our ideas come to Life. Looking ahead we are focused on our brand Really?! becoming a staple for friend and family fun. Our intention is that our games will be played all over the world, bringing folks closer together and connecting the generations one game at a time.
Finally, how do you and the team fuel your creativity?
AS: Fun, laughter and lots of coffee!
—
To stay in the loop with the latest news, interviews and features from the world of toy and game design, sign up to our weekly newsletter here