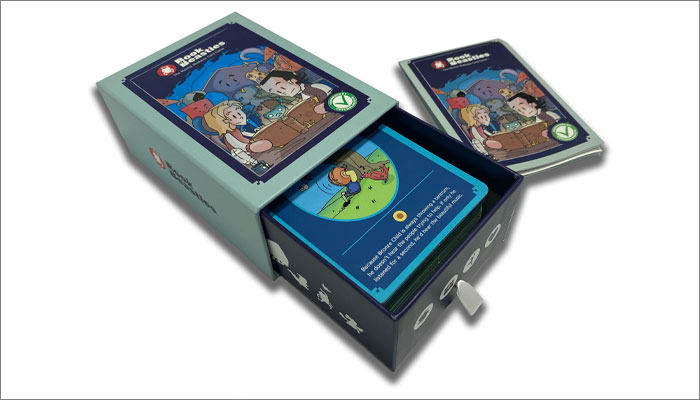 Great Ormond Street Hospital Children's Charity has partnered with children's wellness start-up Book of Beasties to raise vital funds in support of GOSH's dedicated play team.
Book of Beasties is a multi-award winning children's mental wellness resource developer and creator of the Book of Beasties card game that aims to raise emotional literacy, teach resilience, empathy and encourage open conversations about mental health and wellness.
This partnership will see the launch of a resource platform on the Book of Beasties' website that is dedicated to GOSH Charity, with new features including creative and playful wellbeing resources.
The company will donate £1 per month from each subscriber to its "Wellness Champion Platform" supporting the Hospital's specialist Play Team, who support children and young people during their treatment at the hospital. In return, subscribers will receive access to regularly published reading materials, mindfulness and wellbeing activities, webinars and more.
In early 2019, prior to the pandemic, Book of Beasties visited the psychology team at GOSH to introduce the game and donate a number of copies for the hospital's patients.
"We couldn't be more honoured and excited to become an official partner of Great Ormond Street Hospital Children's Charity," said Phil Tottman, CEO and co-creator of Book of Beasties.
"We were delighted to offer our Book of Beasties game to the Play team at GOSH, we think it is more important now than ever before to promote good mental health amongst children and young people.
"We hope our dedicated platform will give more people access to our Beasties and their wellness message, whilst donating to support the GOSH Play Team to help them continue their amazing work."
Chris Carter, Head of Partnership Development at GOSH Charity, added: "We are really pleased to be partnering with Book of Beasties to raise funds for the hospital's team of play specialists, while simultaneously raising awareness about the mental health and well-being of children. We're excited to work closely with Book of Beasties to develop and grow this partnership."
—-
To stay in the loop with the latest news, interviews and features from the world of toy and game design, sign up to our weekly newsletter here