Rebellion acquires "unrecognised trailblazer" Tunnels & Trolls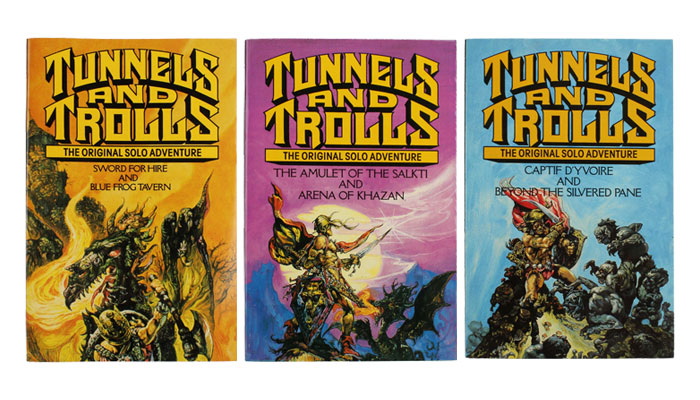 Rebellion has acquired Tunnels & Trolls, the second role-playing game ever published.  
The RPG was first published in 1975 by Flying Buffalo as a more player-friendly alternative to Dungeons & Dragons.
"Tunnels & Trolls is an unrecognised trailblazer in the games industry", said Duncan Molloy, head of Rebellion Unplugged.
"The team at Flying Buffalo responded to an entirely new medium by focusing on how roleplaying could be more approachable, more accessible, and more fun. So much of the modern era of roleplaying from old school hacks, to streamlined systems, to solo play, can directly trace its roots directly back to this series. We're very excited to channel that spirit in bringing Tunnels & Trolls into the modern era."
Rebellion CEO and Creative Director, Jason Kingsley OBE, added: "When I first discovered Tunnels & Trolls in the mid-1970s, I didn't realise I was unlocking a life-long interest in fantasy roleplaying games, books, movies, and all things genre-based.
"The game has remained with me throughout my life, and I can't wait to see what the team have in store for it!"
After the passing of Flying Buffalo founder Rick Loomis, the company had been taken over by Webbed Sphere Inc. Jon Huston, president of Webbed Sphere, said: "We are very excited to see Rebellion expand this rich property. As a long-time fan, I always felt that the Flying Buffalo roleplaying lines had such incredible potential."
As part of the acquisition, Rebellion have taken over Flying Buffalo's entire line of roleplaying games, including the Citybook, Grimtooth and Merchants Spies and Private Eyes series. The entire back-catalogue of Flying Buffalo PDFs will remain available to purchase online, with future releases coming directly from Rebellion Unplugged.
–
To stay in the loop with the latest news, interviews and features from the world of toy and game design, sign up to our weekly newsletter here