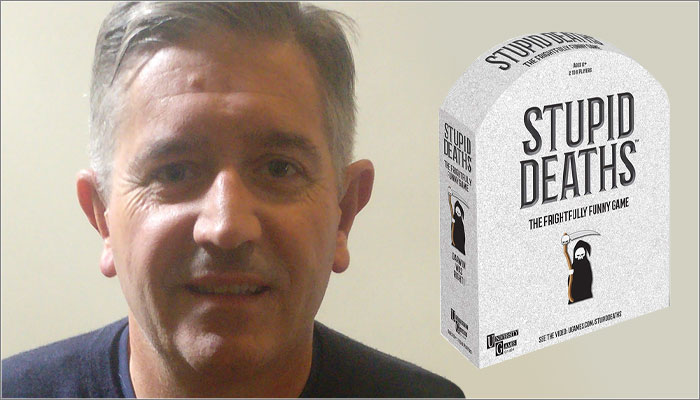 To paraphrase Charles Dickens: "It was the best of times, it was the worst of times". You could use this to sum up the business of designing toys and games, but really it's a great way to spend your working day.
It's fun, rewarding and can be lucrative. It also has its challenges like any other business. It's the challenges that excite us most, and how we, at The Fantastic Factory, overcome these challenges has seen us at our most productive.
It is true what my old boss, Steve Reece, once told me when I started working for him: "What doesn't kill you makes you stronger." And while Steve did try to kill me on a number of occasions (that's for another time), it is something that we hold true today.
We started out life as a concept company; selling our ideas to distributors. Rejection was a daily occurrence. You try and understand why your ideas have been rejected; in some cases you are given a reason, sometimes not. When you get feedback, it's great because you can use this to work on the idea and improve it. When you get nothing, it makes understanding the decision harder, but you respect that decision and move on.
We worked as a concept company for a number of years and tried to work out how we could improve on our hit rate, given our rejection rate was high. We decided we needed to find a manufacturing solution in order to present our ideas as finished products, or certainly strong mock ups. If you want challenges in your life, try and work with factories all over China from the UK!
After a year of trying to work this way, we decided the pricing and quality just wasn't there and we needed to find a partner with skills in manufacturing to help us.
Never be afraid to realise that you need help in this business, there is always someone you can ask in our industry that will gladly help you. We found that very person and 18 months later we are represented in 25 countries with product on shelves – all because we had the desire to believe in what we were doing and never gave up on finding a solution to the challenges.
Along the way we have made tough decisions and have given up on ideas, but the desire to find solutions was too strong. Steve was, and still is, right most of the time.
During the first five years of business, we looked regularly at the space given to games and how products are displayed at retail. The majority of stores put games at the back of the shop and all of the excitement is in the boys/girls/construction/pre-school aisle.
We saw cool packaging of action figures, exciting girls toy packaging, pre-school items that wow'd on shelf, and then we would arrive at the games aisle and see square boxes in all different colours and styles; great to merchandise, (I used to work for Hasbro and merchandise games with my retailers in this way), but not great to look at.
So much innovation in games is hidden inside closed boxes, while excitement was happening elsewhere in store. We made a conscious decision when manufacturing to make our games stand out against our competitors.
We showed a game called Stupid Deaths in a gravestone box; not groundbreaking, but different enough. We sold the game on first show and it's doing rather well in stores. We then showed games in takeaway packaging which again sold on the first show.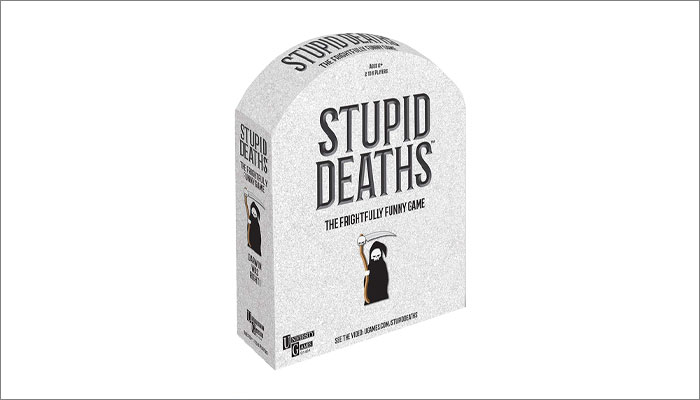 Now not everything sold first time, but we have proved that doing something a little bit different can be effective and you should always believe in what you are doing.
We are still to this day being told that retailers won't like this packaging or that packaging, and whilst I agree, I have to say 'don't buy it' and I will endeavour to find a partner that will embrace a different product pack to offer their retailers something different.
As the retail world is now competing with the online stores, they need to be forward thinking in order to move away from square boxes to create some excitement in an aisle that is traditionally, and ironically, the least exciting in-store.