Renegade Game Studios readies American Psycho card game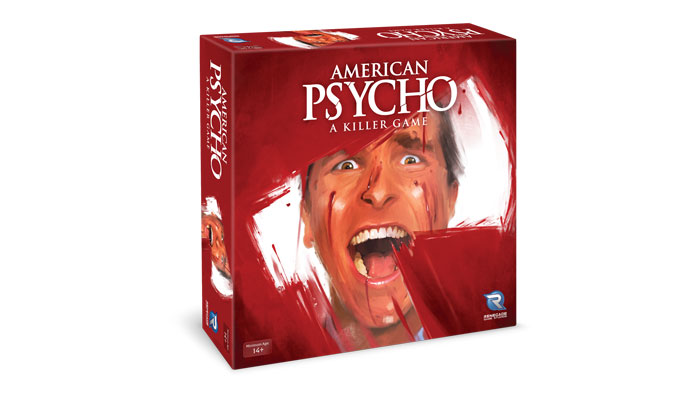 Renegade Game Studios is launching an American Psycho card game next year.
Based on the cult classic 2000 film, American Psycho: A Killer Game is a trick-taking game that sees players take on the role of faceless investment bankers.
Players lead "meetings" where all players contribute a card, usually of the matching suit. The highest card wins, but each meeting will have a "killer suit", which beats the leading suit.
A scene card drawn for each meeting further complicates things, while some players will also be forced to draw Murder cards which result in bodies. Bodies are worth negative points, unless you happen to collect the most, in which case they can actually help you win the game.
"At Renegade, we love giving fans a new way to experience their favourite movies, TV shows, and other entertainment," said Scott Gaeta, President and Publisher of Renegade Game Studios.
"Reliving those great memories as an active participant through board games adds a new level to your fandom. With American Psycho, fans get to put themselves in the shoes of Patrick Bateman, one of the most interesting characters to come out of cinema in the past 22 years!"
Travis J. Rutherford, Evolution USA's Chief Revenue Officer – who brokered the deal on behalf of Edward R. Pressman Film Corporation, Inc – added: "We are very excited to bring this classic pop culture film franchise to life in the game category and could not have hoped for a better partner than the team at Renegade.
"The gameplay and creative elements are incredible and we look forward to seeing this game in the marketplace very soon."
–
To stay in the loop with the latest news, interviews and features from the world of toy and game design, sign up to our weekly newsletter here