Richard C. Levy and Ronald O. Weingartner: So… You Want to Be a Game Inventor?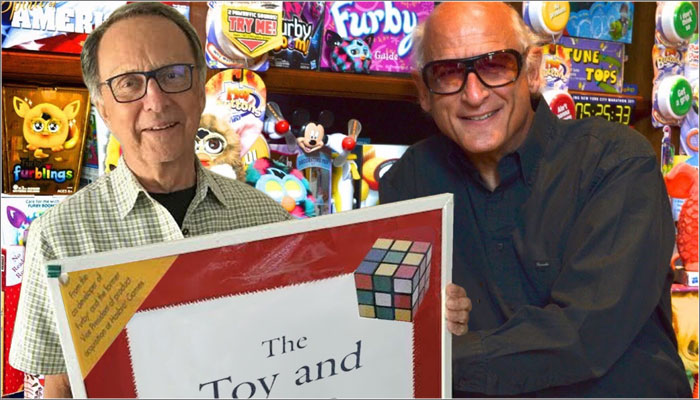 SO… YOU WANT TO BE A GAME INVENTOR?
Richard C. Levy and Ronald O. Weingartner
You love games. There's exhilaration in successful tests of your strategy skills against a favourite opponent… There's exhilaration in the challenge of conquering a fantasy kingdom, and in the pleasurable social interaction only rousing gameplay provides. Maybe you love games so much that you entertain thoughts of trying to create the next blockbuster yourself. Perhaps you also have high hopes of notoriety and financial reward…
During more sober moments, however, you may recognize that the sacrifice of a steady salary, paid vacations, and health benefits is too great to join the entrepreneurial, speculative world of the professional inventing community. According to Hank Atkins, inventor of the Parker Bros. game Razzle, that might be wise. With more than forty years in the business as a full-time game inventor, and thirty or so licensed games, his advice sounds sobering:
"If you're creative, inventing games is an exciting way to use your talent. However, don't make the mistake of thinking it's a lucrative business. It's a long shot that a company will take your game – let alone sell a million of them."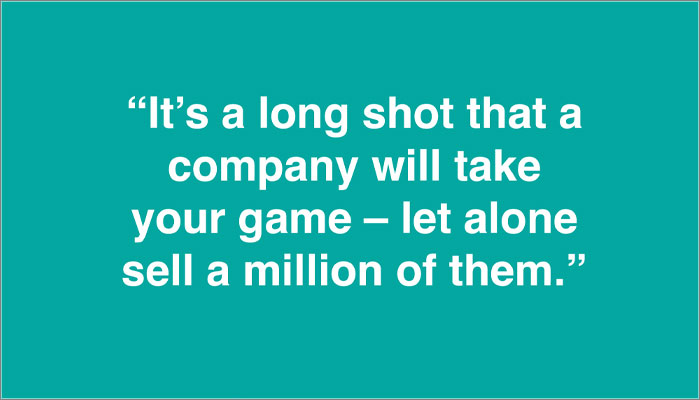 Low Odds
Nevertheless, it's exciting to imagine that Hasbro, Mattel, Ravensburger or University Games might knock on your door as they mine their submission caches. Hasbro alone reviews thousands of new concepts annually. Odds are less than one in a thousand that your game will be published, no matter who you are. This fact may snap you back to reality and convince you to keep your day job, play games at night and just dream about inventing a best-selling game.
High Hopes
But what if it doesn't? What if you want to try? Then there IS good news: while some games are household names and money-spinners that sustain companies, most are not. There are evergreen games that you probably won't recognize. Certainly, not all products are blockbusters, hits or even foul balls. Some games come and go faster than the roll of dice. Nevertheless, these games still generate big business on a year-to-year basis.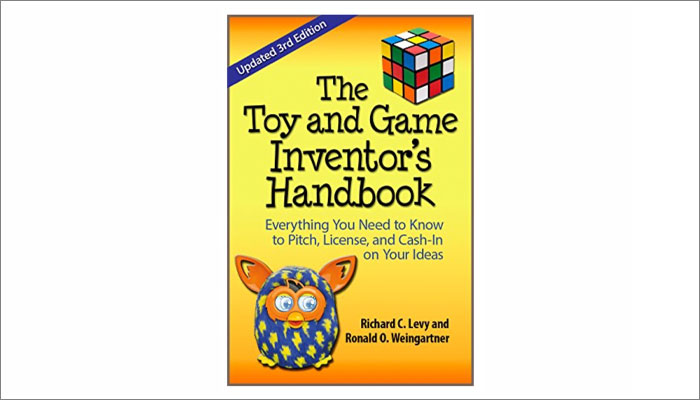 In writing The Toy and Game Inventor's Handbook (3rd edition), we interviewed scores of creative men and women who live the dream of earning a living from royalties. Of the more than 300 inventor products listed in the book, around 100 are licensed from external developers.
Executives charged with product selection obviously felt there was something special enough about each of these games to commit human, material and financial resources to them. These titles were developed, manufactured, marketed and commercialized in the hope that the game gods – and consumers – would bless them.
Independent Inventors
Savvy executives know there's no limit to the distance the minds of professional independent inventors can stretch… Nor is there a boundary to their efforts, discoveries or successes. Just when it might seem impossible to top any current crop of games, the next annual cycle brings in inventors with even more innovative products!
Not burdened by corporate operating procedures or dogma, no one dictates how independent inventors should look at something, or when and if they should work on a concept. They are self-motivated entrepreneurs.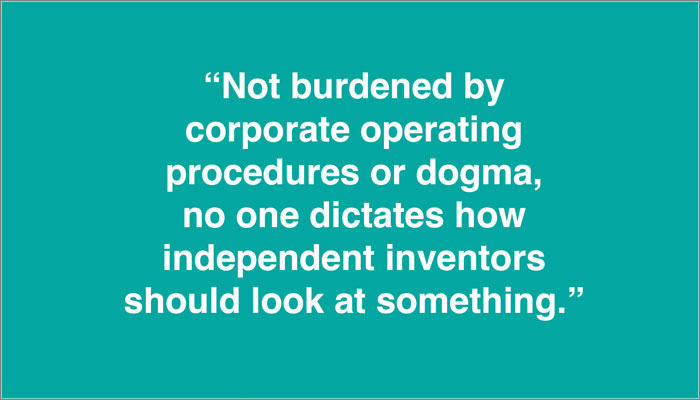 The toy industry is unique in how it relies on the professional inventing community for virtually all its innovative products. This takes nothing away from corporate types, the intrapreneurs, without whose talent and vision the products wouldn't happen. It might even be said that it's the creative synergy between outside inventors and inside creatives that makes products happen.
Diverse, Innovative Thinkers
Of all creative endeavors, toy and game invention is, perhaps, the one in which individual achievement is least recognized. It is truly a world of anonymity. This is an odd phenomenon since these creations touch us from our earliest days and often make as great an impression as other forms of entertainment.
For example, people don't line up for tickets because Paramount or MGM are releasing a film… They want to see their favorite actors and directors. Similarly, books are driven by author talent, not publishing houses. Recording artists, meanwhile, and not their labels, have the fan base. Nevertheless, while they're not routinely billed on game packages – except in the case of Educational Insights; bravo, EI! – there is a group of pro inventors that companies rely on for their next game sensation…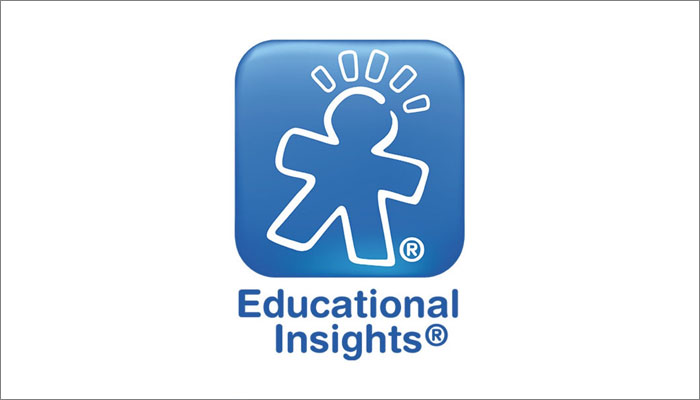 Where Do Professionals Come From?
So, from where do these professional game inventors emerge? On the toy side of the aisle, many are professionally trained. They're graphic artists and designers that can illustrate and sketch. They're industrial designers and model makers who give ideas dimension… They're mechanical engineers who can mock up and schematize ideas. They're electronic wizards who bring state-of-the-art microelectronics into play.
By contrast, most game inventors do not have formal training or golden hands. Many of the most successful game inventors are diverse, innovative thinkers and marketers who possess a keen sense of product, gaming and pop culture. It's likely they found the door to the game-invention world open at some opportune time, and seized that career-changing moment.
Legendary Stories
Stories of the origins of some all-time mega-hits are legendary. The first millionaire game inventor was Charles B. Darrow, an unemployed heating engineer. Though there's still controversy about who was first to invent the game, it was Darrow that launched Monopoly – the most popular board game in history. Alfred Butts, an architect, invented Scrabble – and there's no controversy here!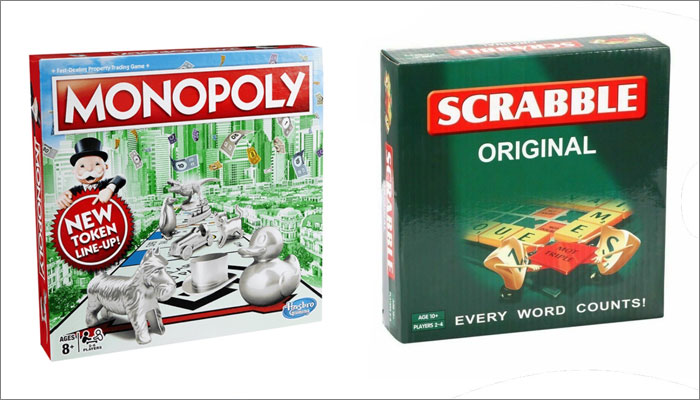 Eleanor Abbott passed the long hours of recuperating from polio by developing Candy Land. A waiter named Robert Angel – together with an accountant and a designer, respectively named Jerry Langston and Gary Everson – co-invented Pictionary. Chris Haney was a news photographer for The Gazette in Montreal, while Scott Abbot was a sports editor with The Canadian Press… Together, they gave birth to Trivial Pursuit. Japanese game enthusiast Goro Hasegawa created Othello. Richard Garfield, an Ivy League Ph.D. in combinational mathematics, invented Magic: The Gathering… And speaking of card games, Merle Robbins, an Ohio barbershop owner, invented UNO – now the best-selling card game of all time.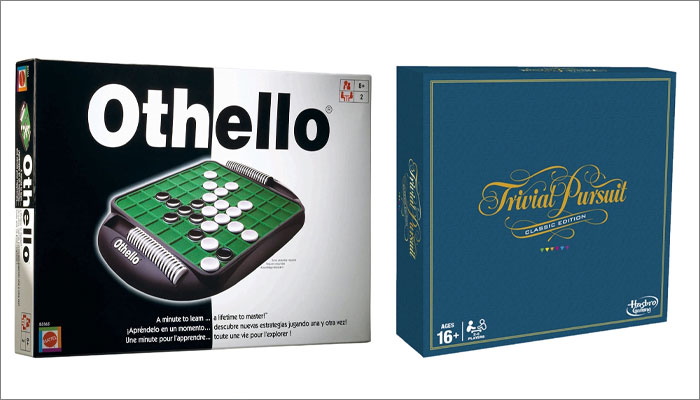 What it Takes to be a Pro
Such an unconventional career as that of a professional game inventor requires unshakeable faith and self-confidence. People whose entry into the fluid and egalitarian enterprise of game creation, however schooled, seem to succeed at an unplanned appropriate time through a variety of uncontrolled circumstances.
Lack of Experience
A lack of experience should never, though, be a reason for a potentially-great idea to go undeveloped. The pros often merge their talents at the drop of a marble, the tock of a timer or the roll of a die. They understand the big picture. They know there's always an appetite for fresh, great product, and a hit can generate enough rewards for everyone. This is why a game often has several parents – the creation of multiple talents.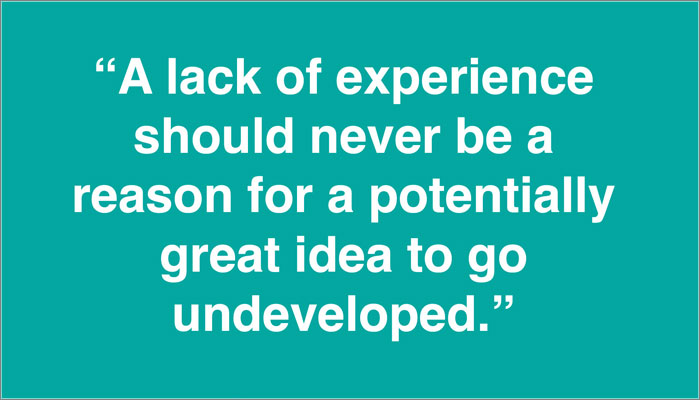 Sharing the Spotlight
If the objective is to get points on the scoreboard and royalty cash into your bank account, then a shared spotlight is better than no spotlight. To give a few examples of many examples, the headline inventors of such hits as Connect Four, Taboo, Scattergories, Simon and Bop-It share portions of their lucrative royalty streams with other people, without whose assistance – either financial or creative – their games never would have come to market.
Game inventors share a sense of adventure, a discontentedness with the status quo and the courage to meet challenges head on. They know there can be no future in believing something cannot be accomplished. The future is in making it happen. They spend much of their lives as a minority of one, on the edge, pushing the envelope and, of course, dreaming. Sure, lots of people dream, but game designers spend time with their dreams.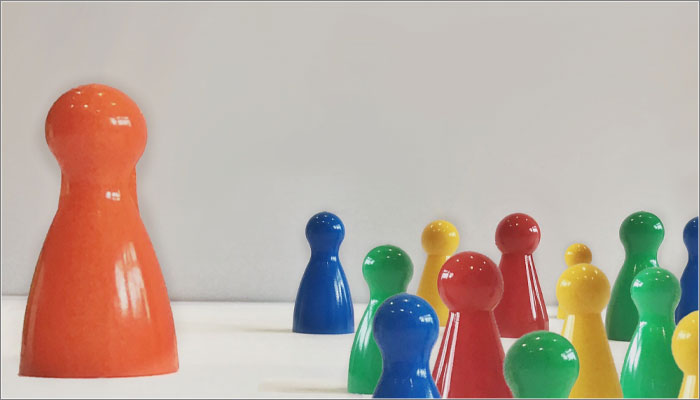 A Fashion Industry
Professional game inventors are in the full-time, 24/7 business of conceiving, defining, formulating and selling ideas. To create for this industry, inventors cannot work in isolation. They're in a fashion industry and cannot get caught with their trends down. They originate games for companies that constantly seek new forms of play, improvements on the old and unique entertainment hot buttons to sustain annual sales growth.
The best-and-brightest inventors know the history of games, understand the market and know the manufacturers. They know how to cost a Bill of Materials. They know how to sell a vision. Most of all, they know it's not easy. Luck and timing often overshadow all else in this business – but be assured the pros leave nothing to chance.
A Major Asset
Far more than creativity, sweeping visions and model-making skills, there is some unexplainable intuitiveness that separates the pros from the thousands of amateurs and second-tier product designer and developers. That special major asset of the full-time professional is a profound understanding of and feel for the industry as a business. This includes its personalities, the realities of its marketplace and the changing needs of consumers and retailers…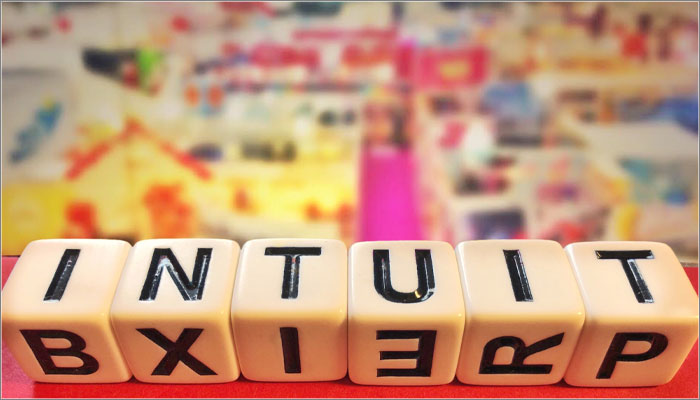 They look far beyond the core idea and are sensitive to lead times, buying and selling cycles, tool and die costs, margins, play value, packaging, perceived values, nichemanship, focus testing and the internal evaluation process. They understand and appreciate the powerful and changing forces behind every detail of product evolution and execution as well as unfortunate and all-too-frequent rejections.
Rejection
As bitter as it may be, the pros are accustomed to seeing UPS, FedEx and DHL trucks gridlocked in their driveways returning rejected submissions. They know that rejection is part of the game and that new concepts rarely, if ever, sell to the first company pitched. They don't take rejection personally, of course – it's part of the business. That's why the most important acquired trait is raw perseverance. Veteran designer Stephanie Janis – co-inventor of the million-unit-seller board game, Girl Talk, says "I ride the wave of rejection and then I go on."
Great Quotes
Here, in their own words, some executives explain what it takes to be an independent game inventor… According to Kevin McNulty, co-founder and vice president of Endless Games, inventors need to be aware of what the market is looking for. In addition, they should never just show their friends and family. "They will never tell you your baby is ugly," he says, adding: "A lot of inventors are in their world working on their concept… Meanwhile the world is constantly morphing into something else."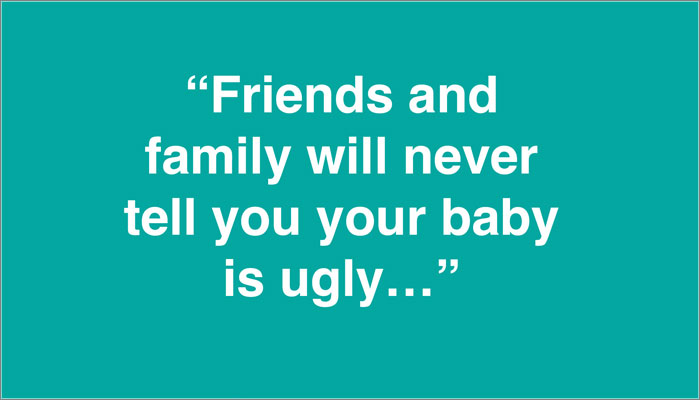 "Instinct is an under-appreciated skill. If you have a hunch in your bones for a new game that doesn't look or play like anything before it, go with it" advises Phil Orbanes, long-time industry executive and inventor – and a founder and current vice chairman of Winning Moves Games. He adds, "I'm talking about instinct finely honed from experience, not mere whimsy. An instinctive friend of mine once said: 'You know it when you feel it'…"
Bob Moog, co-founder and president of University Games, may best reflect today's market: "Hey, inventor, product is no longer king. It isn't even prince. Success today has to do with S-T-D: Strategy. Theme. Distribution. Pick the right company and hold your breath."
If you are fortunate enough to license a game, one thing's for sure: Once you've been bitten buy the bug, few inventors opt to leave the industry. Jack Morrissey, a veteran industry salesman, relates inventing to the Roach Motel ad: "Once you check in, you do not check out."
Ten Top Tips for Toy and Game Inventors
1.    Don't take yourself or your idea too seriously. The world will survive without you and your game.
2.    The race is not always to the swift but to those who keep running. A major component in success is persistence.
3.    You cannot do it all yourself. Partner up. Share royalties. Remember: Pigs get fat. Hogs get slaughtered.
4.    Keep your ego under control. Unchecked egocentricity is a major source of failure.
5.    You'll miss 100% of the shots you don't take. Don't be afraid to make mistakes. Embrace a creative-failure methodology.
6.    Do not invent just for the money or you will come up shortchanged.
7.    Relationships are more important than transactions.
8.    Learn to take rejection. Few games sell at the first pitch. Rejection is rehearsal before the big event.
9.    Believe in yourself. Permit nothing to affect the integrity of your mind.
10.    Sell yourself first, then your idea.
About the Contributors
Richard C. Levy has created and licensed dozens of toys and games. These include the million-plus unit sellers Adverteasing; Chicken Soup for the Soul; and Men Are from Mars, Women Are from Venus by Cadaco, Cardinal and Mattel respectively.
Ronald O. Weingartner experienced nearly 30 years in the industry with Milton Bradley and Hasbro, including a stint as Vice President of Inventor Relations at Hasbro Games. Here's what people say about their book, The Toy and Game Inventor's Handbook, which hit #2 on Forbes' list of the 33 Best Books Recommended by Shark Tank Entrepreneurs:
"More than peeking behind the veil. Richard and Ron shine a klieg light on the heretofore private world of toy and game invention, licensing and marketing. A must read for anyone who ever wanted to dance the dance and collect the coin." – Brian Hersch, Inventor, Taboo
"A treasure trove of information… Encyclopedic in scope and depth. Just about any question you could imagine isn't just answered but explored from several angles." – Richard Pachter, The Miami Herald
—-
To stay in the loop with the latest news, interviews and features from the world of toy and game design, sign up to our weekly newsletter here