Ridley's Games' Austyn Romero on bringing games into puzzles with Jigsaw Duel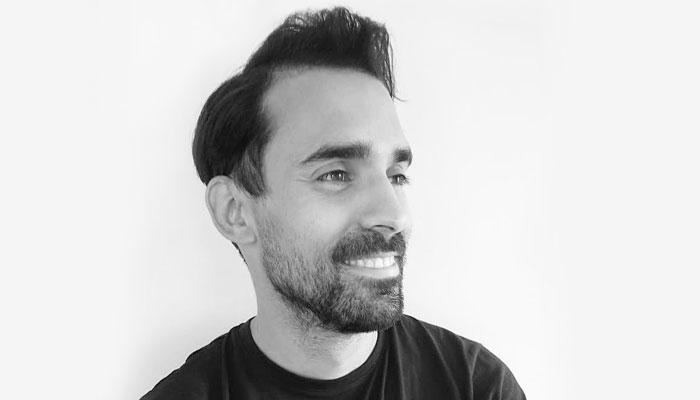 Ridley's Games is looking to bring innovation to jigsaws with its new competitive puzzling range, Jigsaw Duel.
In each two-player Jigsaw Duel game, you have a 70-piece jigsaw to complete and must race to be the first to finish them – but there's only one final double-sided piece that fits both puzzles. The first person to grab this final piece is the winner.
We spoke with Jigsaw Duel designer Austyn Romero about why he wanted to flip the therapeutic nature of puzzling on its head.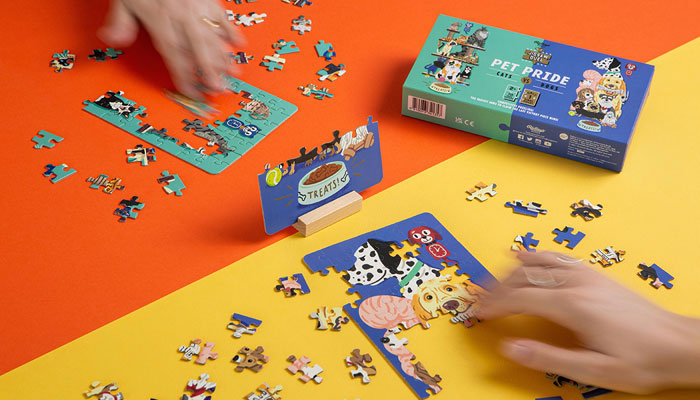 Austyn, thanks for making time for this. First off, how did you find yourself working in games?
I first entered the wonderful world of games back in 2012. After a long period of globetrotting around South America and Asia, I was eager to get my hands on something new as a designer. An illustrator friend introduced me to Ridley's Games' original parent company, Wild + Wolf. Back then, it was a relatively small family-run gifting company with creative ingenuity and a fun work environment.
I started designing packaging for everything from Dominoes to Balloon Modelling Kits for Ridley's. I was hooked on the type of work from the beginning; who wouldn't want to design games and toys all day?!
After Chronicle Books acquired the Ridley's Games brand, I was fortunate enough to join the new team and it's been fun and games ever since!
One such game is Jigsaw Duel. For anyone who hasn't seen this yet, talk us through it.
Jigsaw Duel is a game-ified puzzle format. The game consists of two 70-piece jigsaws, one for each player, but only one final double-sided piece that fits both puzzles.
The game's objective: you first challenge an opponent to a jigsaw duel. You must then race to complete your puzzle and grab the last victory piece to be crowned the winner. If you're a puzzler, you know nothing is worse than an incomplete puzzle!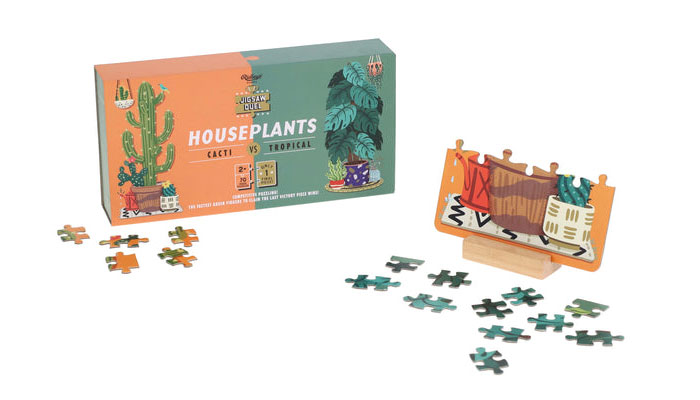 Ha! Absolutely. It's a neat twist on puzzling. Is that where this all came from? A desire to do something new with jigsaws?
Yes! We explored new approaches to the traditional puzzle format, which is typically therapeutic and collaborative. I wanted to flip the table on that tradition and create a fast-paced, contemporary, competitive experience – with no gloves!
Great! From something calm and peaceful to frantic and cut-throat. Like it!
Exactly. I actually pieced the idea together by starting to think about my underlying competitiveness when trying to complete a section of a jigsaw.
Still, the ultimate inspiration was drawn from a puzzle testing experience I took part in. We were each given a small puzzle to complete to obtain an average completion time in a group, and it naturally turned into a bit of a race between us!
Is puzzles quite a challenging area to try and innovate in?
Puzzles have been around for a long time and are still going strong. These days they come in all shapes and sizes, so it's very tough to develop something new for the market. It can sometimes be tricky to get the momentum going on innovation like this, especially within a space as established and evergreen as puzzles. However, we're delighted with the response. Our accounts are very excited about the new Jigsaw Duel!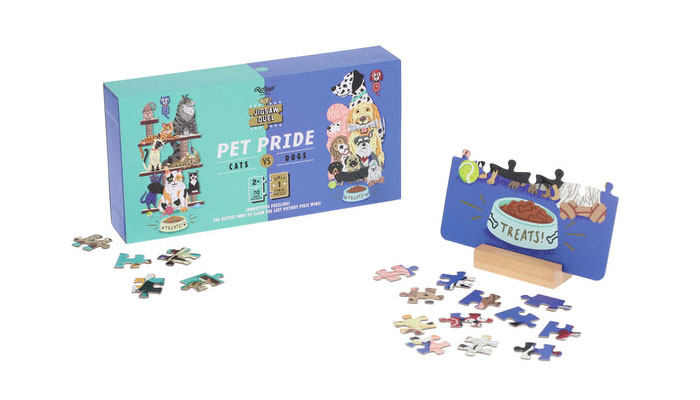 Were there any tough design nuts you're proud to have cracked during the development process?
Thankfully, we didn't have too many creative nuts to crack. We did need to iron out the finer details like how challenging to make the jigsaws. Since there was the time-sensitive element, we didn't want to make them too complicated or with too many pieces… It was a delicate balance to strike! This was also to ensure it was both accessible to children and suitable for adults.
We needed to tweak a few things from the production side to accommodate printing on FSC paper with vegetable inks. There was also a bit of a challenge surrounding the design of the final piece holder. We started with some super elaborate card concepts. Our Head of Production then suggested a much simpler contemporary wooden version which works well.
Your first two games in the range are themed around pets and houseplants. What is the thinking behind what themes work well for Jigsaw Duel?
We wanted to choose themes that had the right duality for the format, had broad appeal and an element of humour. The Pet Pride Jigsaw Duel fits into this perfectly; there will always be a cat person and a dog person quietly thinking their favourite pet is better! Now they get to throw down their pieces to see which one is the winner.
And house plants, of course, are a hugely popular trend that's not going away, so plant parents will be able to battle for which plant is superior in the House Plants Jigsaw Duel!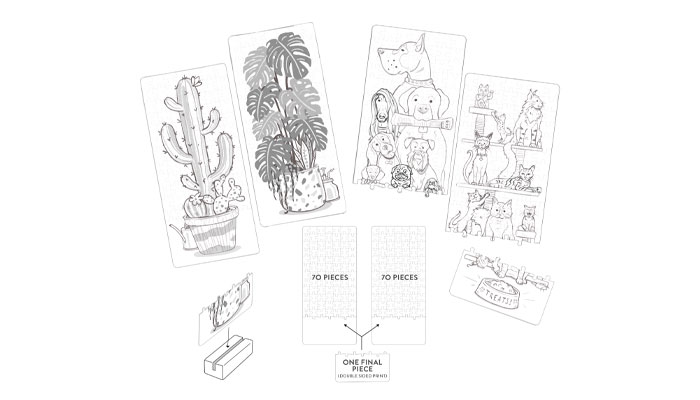 There will be equally popular themes for the Jigsaw Duels launching in AW22 – I can't say the exact ones, but I can say they're centred around food and drink!
Interesting! We'll keep our eyes peeled. You guys have also done licensed products before… Could brands work well for Jigsaw Duel? Jedi Vs. Sith, Batman Vs. The Joker…
We're exploring how we can integrate the format into the other brands we work with, so stay tuned. Who wouldn't want to see a Star Wars Jedi vs. Sith Jigsaw Duel!
Count us in. Now, last question: how do you fuel your creativity?
Personally, my creativity is fuelled by a bit of anything and everything. I like trying to absorb the universe to gain a broad spectrum of ideas and perspectives. It's undoubtedly helped me approach challenges from different angles – the subconscious works in mysterious ways!
Austyn, thanks again for this! And good luck with Jigsaw Duel moving forward.
–
To stay in the loop with the latest news, interviews and features from the world of toy and game design, sign up to our weekly newsletter here