Ridley's Games debuts competitive puzzling range, Jigsaw Duel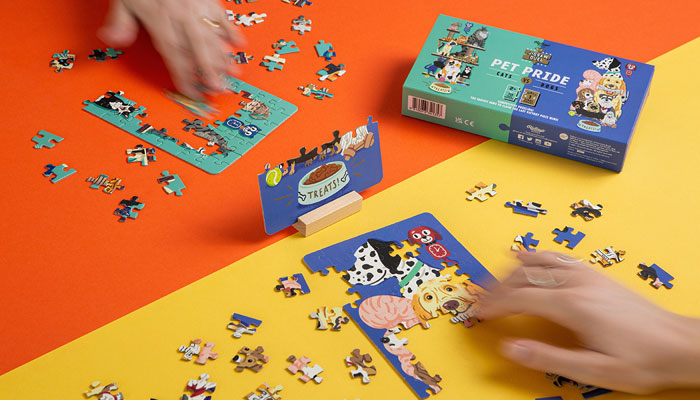 Ridley's Games is looking to bring innovation to jigsaws with its competitive puzzling brand, Jigsaw Duel.
In each two-player Jigsaw Duel game, you have a 70-piece jigsaw to complete and must race to be the first to finish them – but there's only one final double-sided piece that fits both puzzles. The first person to grab this final piece is the winner.
"We were consistently receiving feedback from the sales team that accounts were looking for freshness in the puzzle category as the space was getting crowded," said Emma Holmes, Head of Brand for Ridley's Games.
"We feel very passionate about the Puzzle category at Ridley's and as newness is key to what we do, one of our brilliant designers 'pieced together' this innovative idea to game-ify the puzzle format, to make it more of a competitive experience! We've received incredibly positive feedback from accounts and are very excited to see how this format performs."
The first two Jigsaw Duels – Pet Pride Jigsaw Duel and House Plants Jigsaw Duel – launch in April.
–
To stay in the loop with the latest news, interviews and features from the world of toy and game design, sign up to our weekly newsletter here