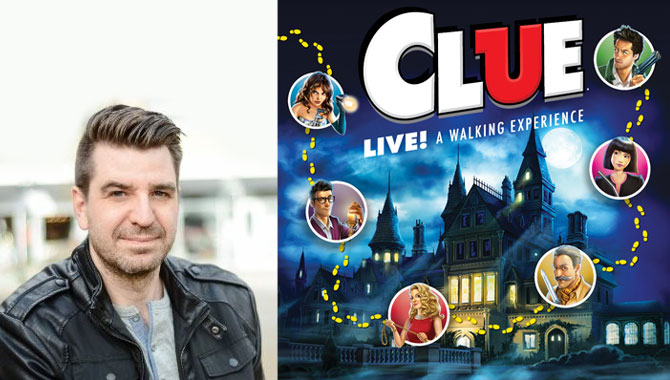 This year has seen Hasbro team up with Right Angle Entertainment for a new immerse experience based on its classic Clue board game.
Clue: An Outdoor Walking Experience sees guests become detectives to solve the mystery of who murdered the elusive Mr. Boddy. Players will be led through the famed rooms of the game in an outside environment, and they'll also have a chance to interrogate suspects and use investigative skills to aim to the first in their group to figure out who did it, with what and where.
Ahead of the experience launching in LA next month, we caught up with Right Angle Entertainment Co-Founder Justin Sudds to find out more about the development of the show – and why there's room for all sorts of brands to embrace these kinds of live events.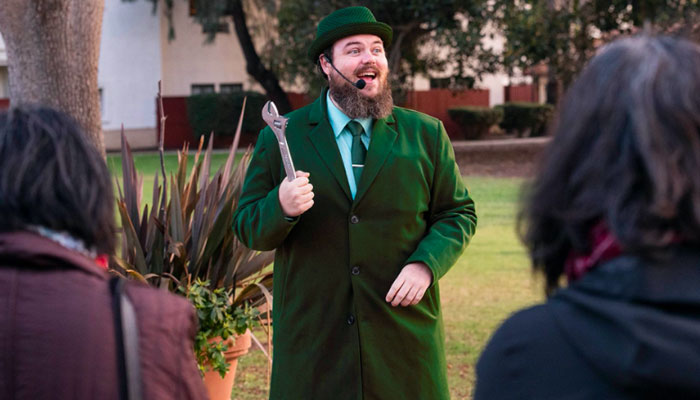 Hi Justin, great to connect. Before we dive into all things Clue, for anyone that hasn't encountered Right Angle Entertainment before – what is it that you guys do and how do you work with brands?
Hi Billy! Agreed; great to connect! Right Angle Entertainment produces what we like to call non-traditional live entertainment. We create live shows and experiences that bend the rules of what's possible and what audiences expect of live entertainment.
We are often partnering with brands and IP owners to bring fans a new way to engage with or experience the brand. In the case of Clue, we are taking this iconic brand that most people have experienced as a board game, and bringing it to life in a way that allows audiences to not only play the game in real life, but also to directly interact with characters that we all know and love!
How did this partnership with Hasbro come about and what made Clue ripe for this kind of treatment?
Our industry and our company were very badly impacted by the pandemic. Early on, we started looking at ways to create new types of shows that had the flexibility to have smaller groups – as well as the ability to be performed both indoors or outdoors – to find safe experiences that could match the restrictive times we were all living in. That puzzle for us was solved when we discovered a walking, interactive show model where a small group would meet actors along the way who could move a story along for an audience.
Once we had that, we knew that Clue was a perfect match for the format. We were very fortunate to have a supportive and creative team at Hasbro who saw the same vision that we did!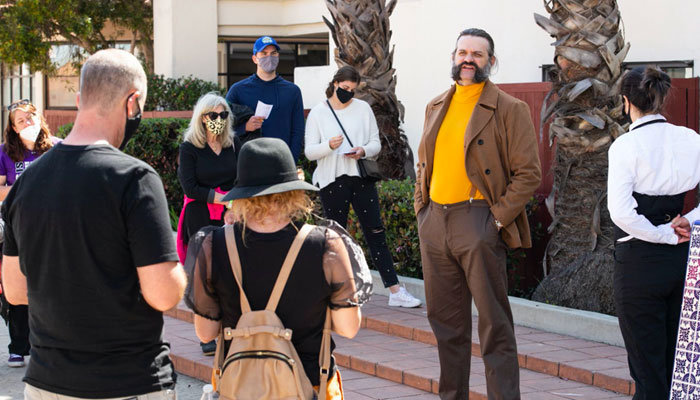 Great! Now talk us through the experience itself – what can people expect?
When you arrive, you'll meet your host for the night, Mr. or Mrs. Butler. They'll explain how they desperately need your help to solve the mystery of who killed Mr. Boddy. You'll be led on a short walking tour where you will meet each of the suspects and iconic characters along the way.
You will have the chance to ask questions and hear all the clues needed to figure out whodunnit! At the end, along with your group, you'll have a chance to guess at who killed Mr Boddy, with what and in what room.
When it comes to bringing these characters and iconic rooms to life in the real world, were there any tough creative nuts that's you're especially pleased to have cracked?
With every new show and experience, especially when working with such an iconic brand, there are always creative challenges, but that's the fun part! Because the show does not take place in an actual mansion, we had to build an experience where these iconic characters take you into the billiards room, the kitchen, the library – all while being in a variety of different real-life environments. Our writer, director and actors met the challenge so well!
It makes the experience for each audience member unique, and the interactive elements provide improvised moments of comedy and cleverness for both the audience and the actors. The challenges in creating any show always prove to be the best parts for the audience!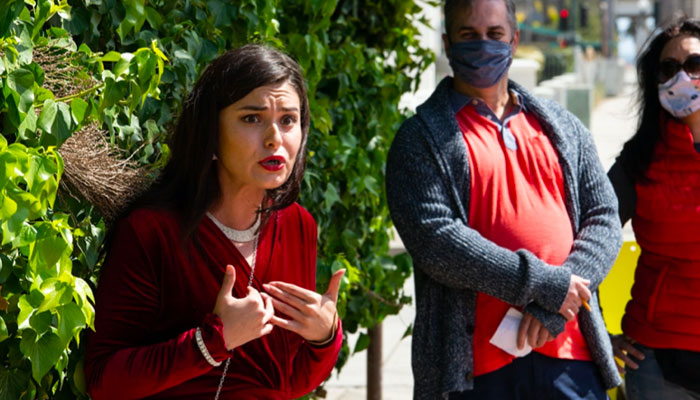 Sounds fantastic. We're covering live brand-based events more and more, so I wanted to ask you what sort of brands lend themselves best to these kinds of experiences?
Love this question! My firm belief is that there are no limits to these types of brand extensions. Any niche or brand that has an engaged audience has an opportunity to create a live experience for those fans. We are just scratching the surface of what we'll see in the coming years and we hope to be a big part of that wave of new creativity!
We'll see new experiences pop up with true crime brands, educational brands, YouTube channel brands, TikTok brands, esports, sports, paranormal, family entertainment… You name it!
Exciting times! Now, last question before I let you go: How do you fuel your creativity?
My creativity is fueled by working with creative people. Our writers and directors, the actors we work with, the designers, etc. The day-to-day work of creating with the incredible creative people in our industry is all the fuel I need.
I can't tell you how much I've missed it during the pandemic, and I think I can speak for the whole industry when I say just how excited we all are to get back to the work that we love to do!
Absolutely. Huge thanks again for taking time out for this Justin – and good luck with the Clue performances!
—
To stay in the loop with the latest news, interviews and features from the world of toy and game design, sign up to our weekly newsletter here