Rob Ames and Luc Hudson talk Triclops Studio's new Invention Hub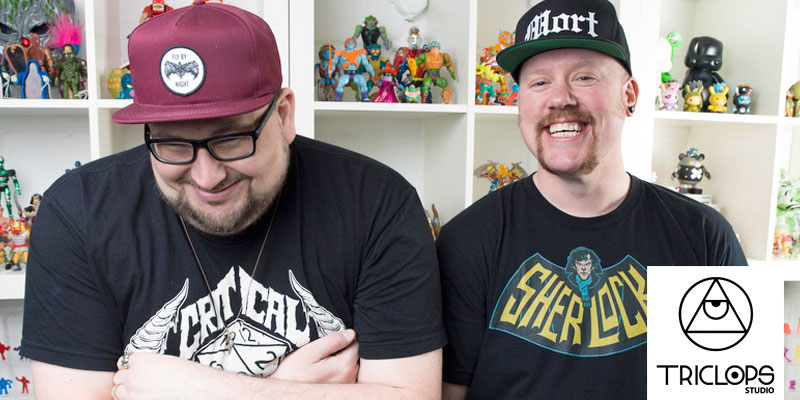 Rob Ames and Luc Hudson are the team behind Triclops Studio, a design consultancy whose expertise span across toy concept design, character creation and brand building.
This past month has seen the firm move into a brand new studio as well as launch a new arm of the business in the form of its Invention Hub.
We caught up with the team to find out more about their new digs, as well as what the new Invention Hub adds to the Triclops offering
Hi guys, so talk to us about the fresh studio space – what's new and will it change the way you guys work? Have you guys added Bert & Ernie style sleeping quarters yet?
Ha ha! No personalised 'R' and 'L' beds (yet!) but there's definitely room. It's a much bigger space; we'd outgrown our last studio so we decided at the beginning of the year to start scouting for a new spot.
We wanted to stay local (we're based in Walthamstow, East London) as we really like the mix of traditional industry and the new wave of creatives making E17 feel fresh and exciting – plus, biking to work is much nicer than catching the tube!
It's been a crazy juggling act over the last few weeks, moving the studio and keeping on top of all the live projects we have on the table but we're now settled and really enjoying the space. Just this week we've found some time to unpack boxes and start displaying toys, hang pictures and find sunny spots for the studio plant life.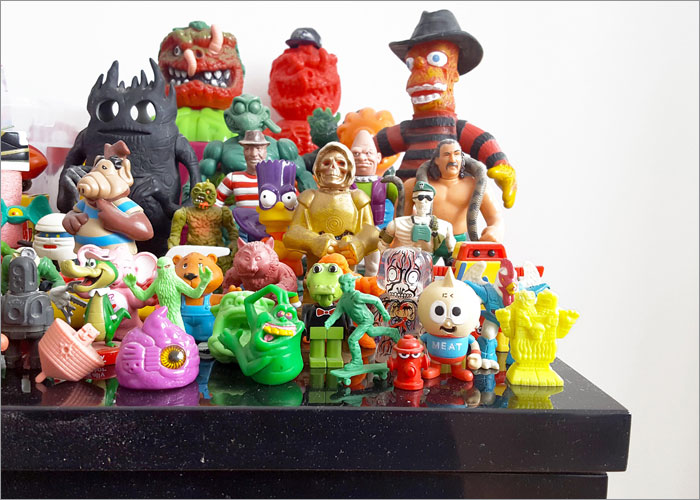 Why was now the right time to move into a new space?
As well as desperately needing extra square footage for the ever-growing toy collections, we wanted room to breathe, assess our current situation and act upon opportunities that were coming our way.
This year sees the launch of the Triclops Invention Hub. What is this arm of the business all about?
The design studio will continue to run as normal but with such an influx of companies asking us for our own in-house toy, games and IP concepts, we decided the time was right to expand and build a new wing, the Invention Hub. We're just about to enter our 11th year of Triclops trading, so it just felt right.
How will this enhance the wider Triclops Studio offering?
Now we have a much bigger space we can host guesting freelancers (or extended family as we like to call them) who'll physically work alongside us, aiding whichever wing needs support.
Ultimately this will allow us to run both divisions simultaneously, giving equal weight and time and therefore creating new opportunities and adventures for the business. Well, that's the plan!