Rubik's Brand Vice President Chrisi Trussell on Tom Kremer, The Cube and retiring after 42 years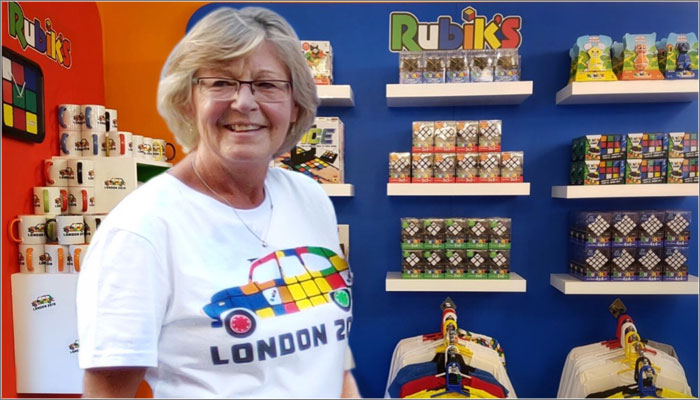 Since starting with the embryonic Seven Towns, Chrisi Trussell has worked at the heart of toys and games for 42 years. As she retires, we ask the Rubik's Brand Vice President about Tom Kremer discovering The Rubik's Cube… And why it's enjoying such a massive revival today.
Chrisi Trussell! You've been on my interview Wish List since my first day working for Mojo Nation… Thanks for making it happen before you retire! Let's start at the beginning: Ernö Rubik made the Rubik Cube possible… I'd argue Tom Kremer made it legendary. What was Tom's background?
You're right – Tom made it legendary. A determined man from an extraordinary early life. I'd prefer not to document all the details here but let it be said – he survived many hurdles to attain his goals.
You started working at Seven Towns in 1978. Back then, the company was starting its journey from one-man band to small company… How did you get the job?
Back in the day, The Times ran a page of employment ads called "La Crème de la Crème" – essentially for PA's and secretaries. I met with Tom in his then rather insalubrious offices at the bottom of Kensington Park Road – not posh then as it is now. The rest is history.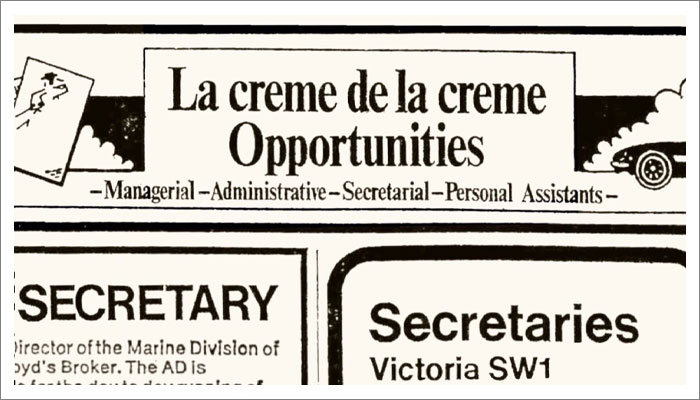 You worked closely with Tom until when?
Until he died, sadly, in 2017. Tom was my mentor all his life and I count myself blessed to have been part not only of his Rubik journey but also of the many other relationships with his family, and his long and fruitful career.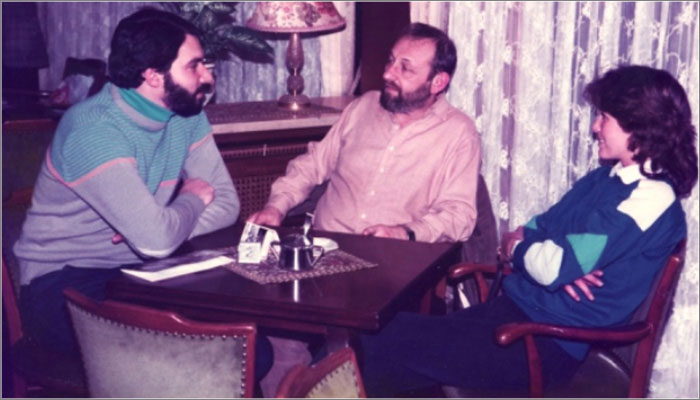 When people talk about Tom, they use the words charismatic and hard-working; energetic and determined. I've also heard unassuming… Which words would you use?
All of the above. Sometimes ruthless when needed, but always honourable and full of integrity across all aspects of his life. Sadly missed – but always remembered.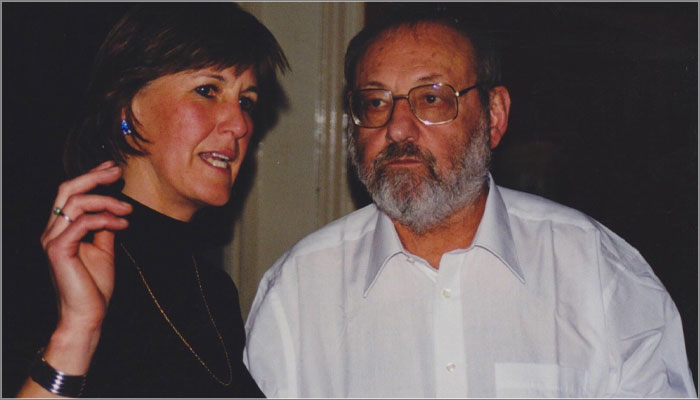 And of that journey, you were actually there when when Tom first saw the Rubik's Cube. How did that go?!
Yes, we were at Nuremberg Toy Fair when he first set eyes on The Cube… His eyes lit up! He instantly saw something very special and, like a dog with a bone, never let it go!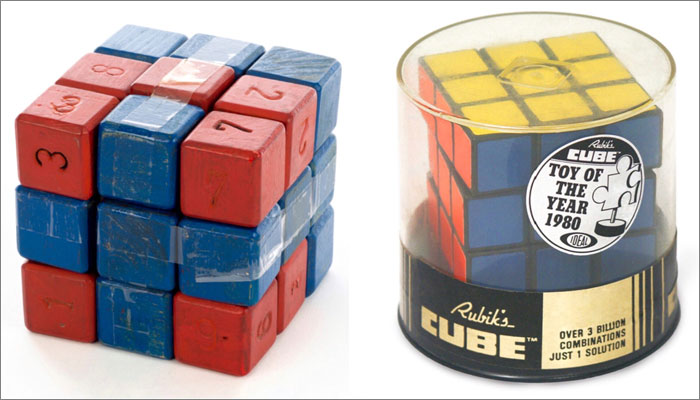 To that point, what did the two of you do to start taking The Cube from an obscure novelty to the best-selling toy of all time?
Well to be fair, this was all Tom's work. Ideal Toys set the ball rolling in the US – Tom made sure we'd never let it die.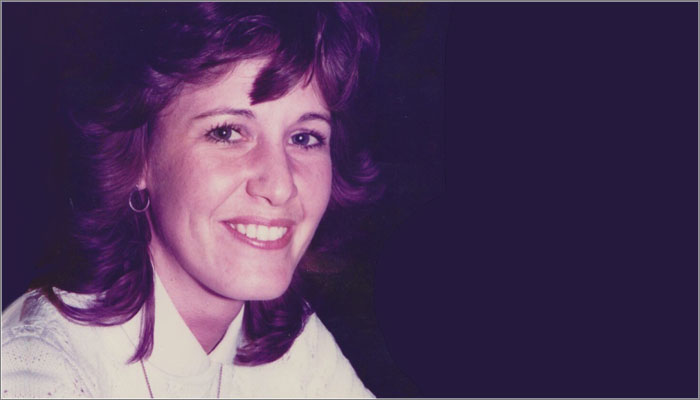 You're very modest… In recent years, The Cube's enjoyed a massive revival. To what do you attribute the renaissance?
Three things, I think: social media, an amazing marketing team headed by my dear colleague and friend Hayley Woodward, and The Cube's iconic and everlasting status. Generations of Mums and Dads who solved The Cube back in the day are picking it up again and teaching their kids! Education!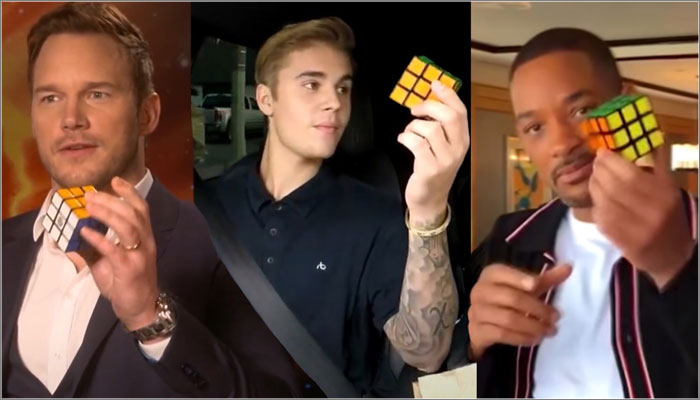 As someone with over 40 years' insight, what advice would you give to inventors pitching to Rubik's?
Think outside The Cube – but keep the core of it at the heart of your inventiveness. Our team would love to evaluate anything and everything – our doors are open!
Present company excluded, who are some of the most extraordinary people you've met?
I'm proud of the fact that we've always treated our licensees and distributors as part of the "Rubik family"… That's been a very integral part of that aspect of our commercial relationships. But I've always deferred to David Kremer and Mike Moody in terms of advice and guidance in business.
And more personally?
More personally, I've been privileged to make many friendships within the Speedcubing community over the years… Our first "Worlds" was Toronto in 2003. They run concurrently every other year. So since 2003, I've had the pleasure to help, sponsor and support all these events – and in the course of that time make so many Speedcubing friends. That's 17 major events culminating in last year's Melbourne Worlds… Add to that rather a lot of Nationals over the years – too many to remember and count! I'll miss them all at the World Champs in the Netherlands next year.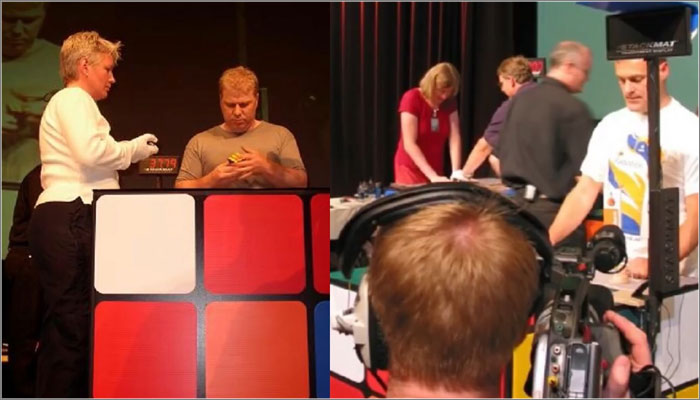 And they you, Chrisi; it's hard to imagine what they'll do… I take it you like to travel?
Love it! And Rubik has enabled me to indulge my love of travel to some amazing cities worldwide. I'm missing a couple of continents – Africa, parts of Asia – notably Japan – but this is something my husband and I will try to put right whenever we're allowed to travel again.
Presumably – ace organiser though you are – things don't always go to plan? What memories of things going awry now make you laugh?
If you'd all like to meet me in the pub one evening, I could tell you a few stories…
Well… If everyone that reads my interviews meets in one place, we'll need a table for, what? Twelve? That allows for social distancing. Now… I usually ask the next question hypothetically… Perhaps you might seriously consider it, though? If you were to write your autobiography what would you call it?
No WAY am I writing an autobiography! End of! Chrisi travels into the future…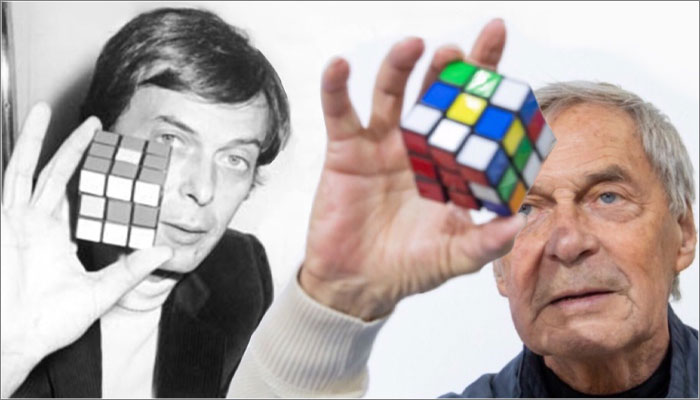 Ohhhhh! Dashed Hopes, I'm calling mine… Alright. Finally, Chrisi, let me give you some statistics: you officially started work at Seven Towns on May 20th, 1978. You'll finish on July 31st, 2020. That's 15,414 days… It's one billion, 331 million, 769 thousand, 600 seconds… Roughly the same amount of time as it's taken me to solve the bloody Cube! If you had space to say goodbye to the industry at large, what would you say?
Wow – those are some scary stats! I'd say what I wrote in my farewell email… Thank you for our fruitful, commercial relationship, but most importantly for your friendship and support over the years. It's been more than a pleasure working with everyone. And to reiterate, The Rubik's Cube is everlasting and will certainly be here forever, of that I am sure… No virus will ever stop its iconic status and continuing growth!
Well… You know how they say that if the ravens ever left the Tower of London, it would fall? I'm going to wrap this up sentimentally and say that's how people feel about you and those offices in the mews, Chrisi… Your retirement diminishes the company, it diminishes the industry and it diminishes those of us that know you. Send us a postcard from Asia! End interview: Chrisi travels into the future…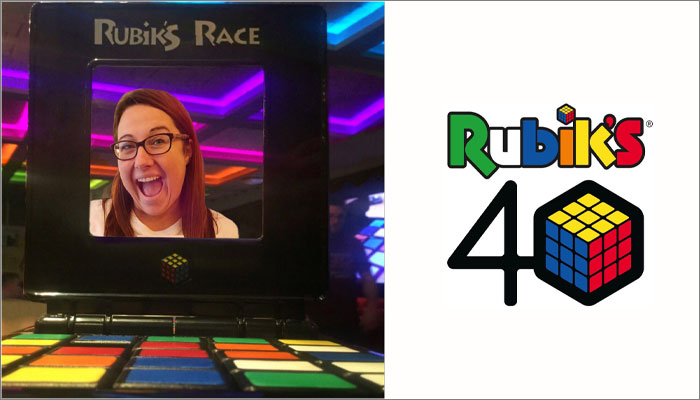 A Word from Hayley Woodward
"I've worked with Chrisi now for six years and I honestly cannot imagine working at Rubik's without having her around – not to mention her wealth of knowledge… Chrisi will leave a huge void not only at Rubik's, but in the toy industry, and will be missed by so many.
Fortunately, I've made a great friend as well as an inspiring colleague so I won't say that I will miss her – our catch ups will still be as frequent!"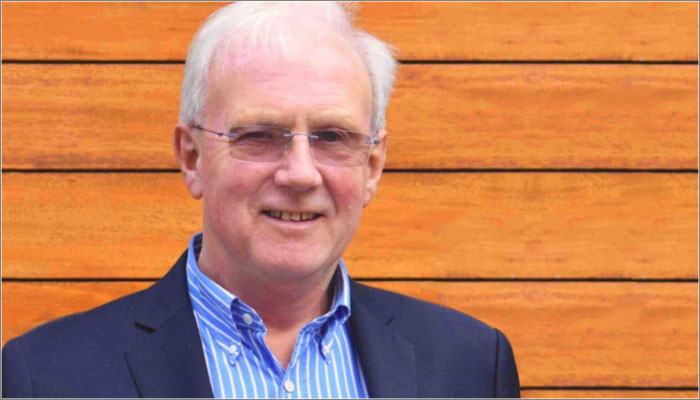 A Word from Mike Moody
"Chrisi and I have been colleagues for nearly a quarter of a century, working together with our much-respected global customer base and we've had a lot of fun doing so!
Chrisi has always delivered with enormous energy and resilience, and been central to underpinning our client operations. Her knowledge & experience reaches deep, earning great respect and strong friendships on the way. We will all miss Chrisi, and – as she retires – the legacy she leaves behind continues… If Rubik's is royalty in Toyland, Chrisi is definitely its Queen!"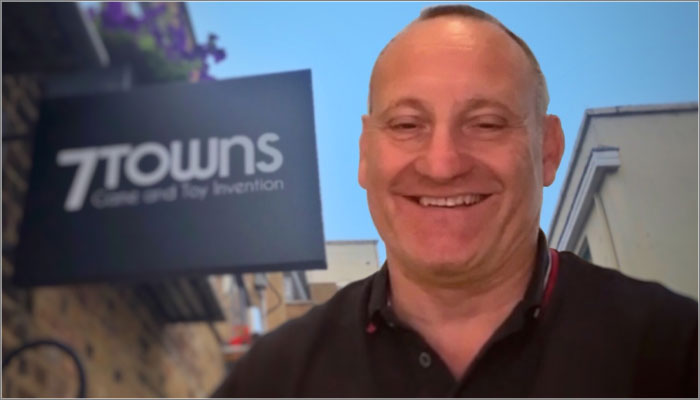 A Word from David Kremer
"Chrisi, thank you so much for your kindness, loyalty, hard work and 'never-phased' attitude… You've been a star! The perfect embodiment of a 'Girl Friday' at Seven Towns, and more recently at Rubik's. You've supported Tom, myself and our family in all sorts of ways for many, many years. We all love you and wish you the very, very best."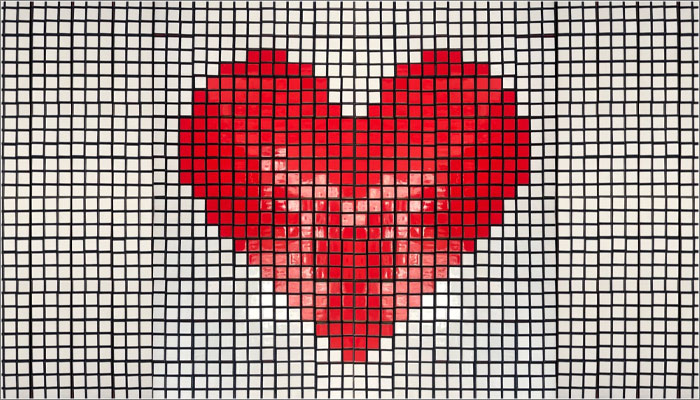 With thanks to Lynette Leet and Bradley Wilson at John Adams Ltd.
—-
To stay in the loop with the latest news, interviews and features from the world of toy and game design, sign up to our weekly newsletter here