The rules of the influencer marketing game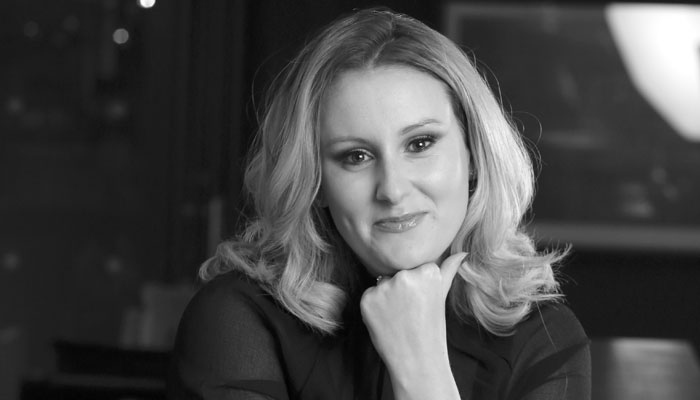 Anne-Marie Lacey is Managing Director of Filament PR, a creative communications consultancy, specialising in brand licensing and consumer products. Following the announcement from the CMA last week that it is launching an investigation into transparency in the influencer marketing industry, she shares her top tips for working with social media starts while giving a preview of the takeaways you can learn from her joint session with family blogger, Deb Sharratt, at next month's Toy and Game Design Conference.
Influencer marketing. Influencer relations. Content collaborations. Call it what you will, but these social media stars – whether they have an Instagram account, blog or channel on YouTube – are becoming more and more involved in every stage of the toy and game design process.
No longer are PR and comms teams reaching for their little black book of influencers when it's time to take a product to market, rather, designers working for big-name brands are getting these social media stars involved from the start – think idea generation, product testing and of course, retail activations and marketing too.
Only a few months ago, Hasbro announced it was teaming up with US comedy YouTube stars, Rhett & Link, to co-develop games for the industry giant. So, while influencer marketing used to be the worry of PR and comms teams, in the toy and game industry, it's also something you should be aware of too at every stage of the design process.
Currently, influencer marketing is an unregulated industry, with some brands unintentionally misleading their audiences through unethical practices when working with these social media stars.  Industry authorities are starting to take note and only last week, the Competition and Markets Authority (CMA) announced it was launching an investigation into influencer marketing transparency. This builds on the work of the Advertising Standards Authority (ASA) and its CAP Code, and it's all something you need to be aware of when working with influencers to make sure you're following the rules of the influence game…
Does size matter?
Bigger the better, right? Well not always! Don't be fooled by influencers who seems to have a huge following on social media. There are examples of influencers who actually buy fake followers, just to boost their numbers, and these are the types of so-called-social-media-stars you don't want your product or brand aligned with.
Instead, ask to see the media packs of people you're interested in working with and look at stats like their reach and engagement rate. It's much better to have a small following of a highly engaged audience that will allow your messages to penetrate through, rather than someone with a huge number of people following their profiles who are actually bots and won't do anything to help you achieve your end goal.
What is an influencer anyway?
Short answer – they're not a journalist! It's really important you know that. Instead, influencers are content creators sharing their key messages with an audience they have built via their own media channels. That could be a blog, vlog, podcast, or social media platform, the list goes on. And this is where the confusion when it comes to disclosing paid-for collaborations can occur…
The influencer hasn't been paid – I've just sent them some stuff!
Fair play, but (and it's a big but), the ASA states the term 'paid-for' includes anything where there has been an exchange of value, when Joe Blogs from the street would have to normally pay for the same goods or experience. That could be products gifted in kind, an invite to a normally chargeable event, free entry to a place – you get the picture. So, if you're 'gifting' your toy or game to an influencer to write a review of it on their blog post, by the CMA and ASA standards, this is actually paid for activity.
The ASA also says that influencers must disclose a paid-for post when there has been an element of editorial control from the brand. That means simply reaching out to the influencer in the first place and asking them to create some form of content about your product is a form of editorial control, not just asking them to include a specific hashtag or campaign URL.
So, if you're approaching some influencers to get involved in the testing stage of your product and want them to chart their experience, then this is classed as editorial control, and so your influencer must label their content as being an advert. More on that next…
So how does the influencer need to disclose a paid-for post?
The ASA is very clear on this – paid for content has to be upfront and easily recognisable by an audience. It's no good having a cheeky disclaimer tucked away at the bottom of a blog post or a sly shout-out at the end of a vlog.
Think about it, how duped would you feel if you read some content, got half way through, went to make a cuppa and never actually got to then read the full disclaimer at the bottom of the piece. You'd never know you were actually being 'sold' to or that what you were looking at was an ad. It's totally misleading and if found out, can majorly damage your product and the associated brand you've been working so hard to build. Is it really worth it?
Instead, content should include the word 'Ad' in the title, with a disclaimer also in the very beginning of the body of the content. Plus, if the content is then shared across social media, those posts should also contain the hashtag #ad too.
Isn't it the influencer's problem and not mine?
Errrr – nope! The ASA is very clear (and this is what the CMA is investigating) that it's everyone's responsibility to ensure that influencer marketing is done ethically and legally. That means you, as a brand or a creator of toys and games, need to know the rules and insist that the influencers you're working with play the game the right way too.
If, once an influencer's content has gone live and you can see that something isn't quite right, you need to shout up and ask them to correct the error. After all, misleading posts on an influencer's channels not only runs the risk of damaging their reputation, but also your brand's reputation by association, and no one wants that!
So there you have it – some quick tips to help you get it right when it comes to influencer marketing. This list is by no means exhaustive and there's so much more you need to know as a toy and game designer or someone working in the brand licensing field.
Do come along to our session at the Toy and Game Design Conference this year, where you can find out more first hand from the PRs and the influencers they work with about how you can win when it comes to the rules of the influence game.
Anne-Marie is speaking at the Toy and Game Design Conference on this subject with Deb Sharratt – an established blogger at My Boys Club– on Monday, September 10th at the Emirates Stadium. Click here to buy your ticket.