Ryan Stewart's Artsplash wins The Toy Box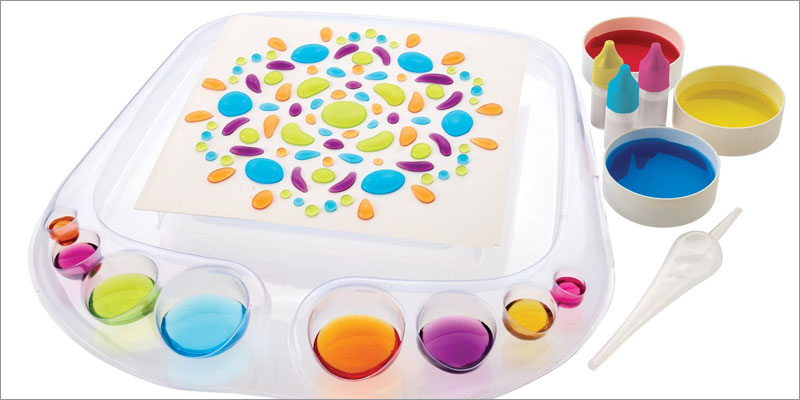 After eight weeks of viewing over 35 toy inventions, the kid judges on ABC's The Toy Box have voted Artsplash as the show's first ever winner.
Hosted by Modern Family's Eric Stonestreet and concieved by Mattel Creations, The Toy Box saw designers and their creations put through a series of trials before facing a panel of toy-loving kids, with the chosen winning design brought to market, with marketing, design and manufacturing support from Mattel.
Created by Ryan Stewart, Artsplash gives kids the tools to create 3D art with water by simply dipping the Aquapen into various coloured dyes and then placing the coloured water onto any of the six different Artsheets. When kids are finished, they just wipe the Artsheet clean and start again. Manufactured by Mattel, Artsplash is now available at Toys R Us stores across the US.
"Ever since I was young, inventing was my dream, and I created Artsplash to give kids a new way to create their own masterpieces, with something other than just a paint brush and paper," said Artsplash creator Ryan Stewart.
"To be able see something I created on-shelf at Toys R Us is a childhood dream come true."
Richard Dickson, president and COO at Mattel, added: "The Toy Box has given us a new way to connect with talented inventors and celebrate the creativity and innovation it takes to make a toy."
Electus International has signed a deal to launch a UK version of The Toy Box with TV production company Znak & Co on board to develop and sell the format in the UK.