SAW gets the board game treatment from Iconiq Studios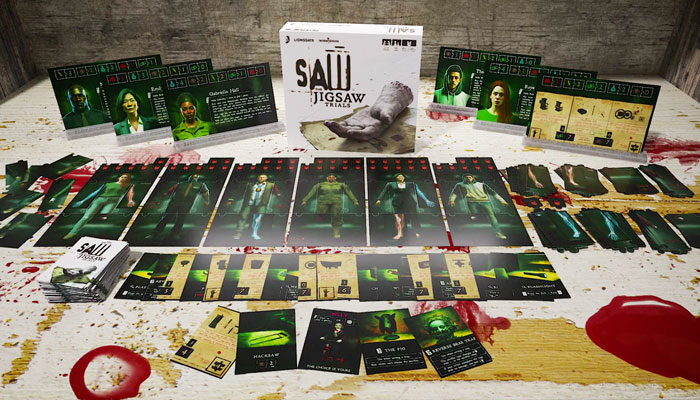 Iconiq Studios has launched a successful Kickstarter campaign for a board game based on the SAW franchise.
Designed by Luke Melia, SAW: The Jigsaw Trials sees players combine cards to create traps for opponents, all while trying to escape the ones set for them.
"We are passionate about tabletop gaming, and we wanted to create something that immerses you in the world of SAW – while also being a game you'll want to regularly bring to the table," said Melia.
"We started with a simple idea: what if everyone was Jigsaw, and everyone was a victim? What if you had to build traps at the same time as escaping them? From there, things evolved quickly, and now here we are with SAW: The Jigsaw Trials."
The campaign looked to raise £10,000 by November 30th, but it passed that goal in 15 minutes and has already hit the £80k mark.
For more information, check out the campaign at https://www.kickstarter.com/projects/1708218446/saw-the-jigsaw-trials?ref=3yw3b3.
–
To stay in the loop with the latest news, interviews and features from the world of toy and game design, sign up to our weekly newsletter here