Saying no to things that glow: Director of Product Development at Fat Brain Toys, Erik Quam, on innovation, pitching tips and the key to success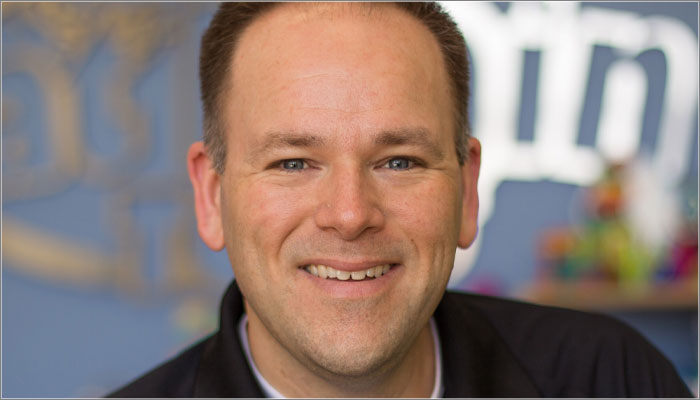 As the inventor-relation guru at Fat Brain Toys, Erik Quam is known for his openness and accessibility.
We ask him why he works so closely with inventors to build great ideas, relationships and products.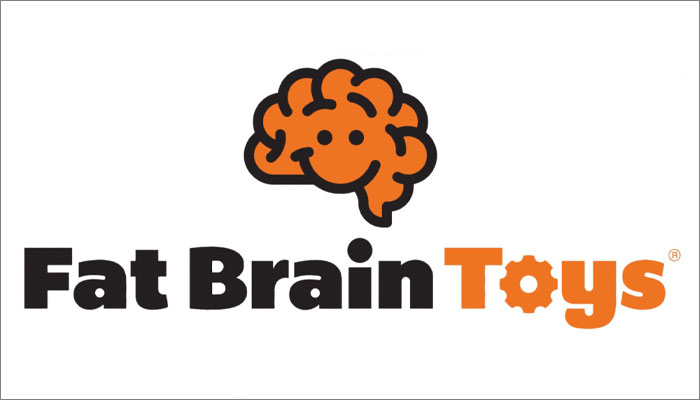 Erik, you have a reputation for being open and – if the compliment doesn't embarrass you – lovely! Why do you think that is?
Because of lies?! I don't know; I guess because I want the inventor community to know that we depend on their ideas, and I'm always accessible. I'm always happy if people give me a call, send an email, or stop me at an event to say, "Hi". Also, I firmly believe in a timely, individual response to every submission. And I cherish the relationships – professional and personal – that I've made in this amazing industry over the past 23 years. I can't wait to make more connections!
And working at Fat Brain Toys lets you to do that?
For sure. We don't have walls at Fat Brain Toys… There aren't ten people to go through to get a meeting or have your concept reviewed. We're literally and figuratively a family company; there's no smoke and mirrors or some guy hiding behind the curtains!
How did you get into the industry?
I came out of grad school in 1997 with a Master of Fine Arts degree in Musical Theatre. I had dreams of pursuing a career in high education, teaching theatre at the collegiate level. Suddenly, though, universities around the country started slashing their budgets and programs – there were no jobs to be had. I'd just finished a season as an actor at a residential summer theatre, and decided to move to Minneapolis. As an out-of-work actor, I needed a job.
This is like the start of a musical! Don't tell me: you took a fateful job?
I did! I took a temp job in customer service at a toy company. I met my mentor there, Jeanne Voigt. Jeanne also had a background in the fine arts and we hit it off. She took me under her wing and taught me customer care, inventory management, buying, sales, product development, and inventor relations.
Wow. So you went straight into the industry and met a great mentor?
Yes. Then in 2009 – after years of admiring the work Mark and Karen Carson were doing at Fat Brain Toys – I reached out and was offered an opportunity to officially become a Fat Brainer. I've never looked back – it's been a wild and amazing ride.
Fat Brain Toys started out in a garage… How come?
Actually, Mark and Karen started out of their basement – they upgraded to the garage as it grew.
Oh! They aspired to work in a garage?!
Right! The phrase "Garage Startup" became popular when Steve Jobs and Steve Wozniak started Apple in Jobs's family garage. But if you look up the term 'Bootstrap' in the dictionary, I believe there are photos of Mark and Karen Carson, along with the definitions of hard work, perseverance, determination, grit, intelligence, and – most of all – family.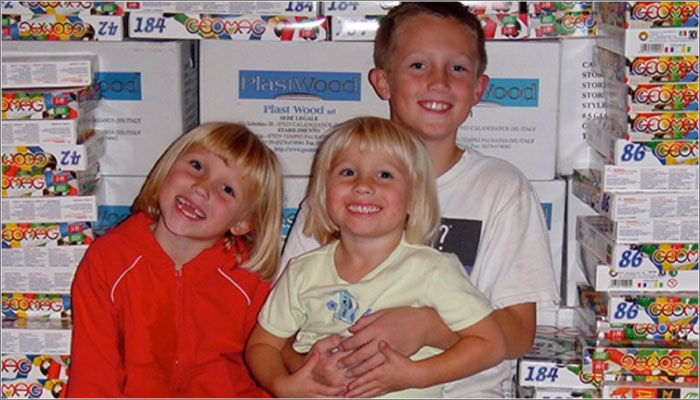 So it started with hard graft and family values in the Carson's basement?
Yes – ultimately, a ten-year-old boy is responsible for the birth of the company. Back in 2002, Adam Carson – who's now 27, by the way, and an industrial designer at Fat Brain Toys – got a set of Geo-Mag for his tenth birthday. Geo-Mag is now a well-known magnetic construction kit but it was new to the U.S. at the time, and Adam wanted more pieces. He couldn't find anywhere to buy them so he went to his dad, Mark, a web developer, and told him they should build a website to sell the toy. Mark told Adam to do the homework: find out where to buy the toy, and he'd build a website to sell them.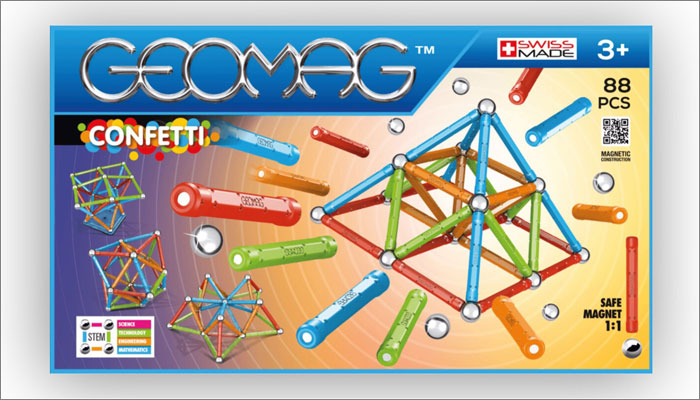 Mark said this in seriousness? Or as a distraction?
Oh, as a distraction! He never thought Adam would actually follow through. A short time later, though, Adam appeared with all the information needed to import the product. And Mark followed through with his promise – he built toymagnets.com and launched it on Halloween, 2002. The first order came in while Adam was out trick or treating. After that, more websites followed, focusing on building toys, kites and more. Finally, those sites were combined into fatbraintoys.com
 
Great story! Great! At this time they're an online retailer, then… At what point did Fat Brain start developing its own lines?
Well, that's interesting… Not only is Mark an entrepreneur and a self-taught programmer, but he also has a "thing" for design. So in 2006, Mark designed a product himself – Dado Cubes.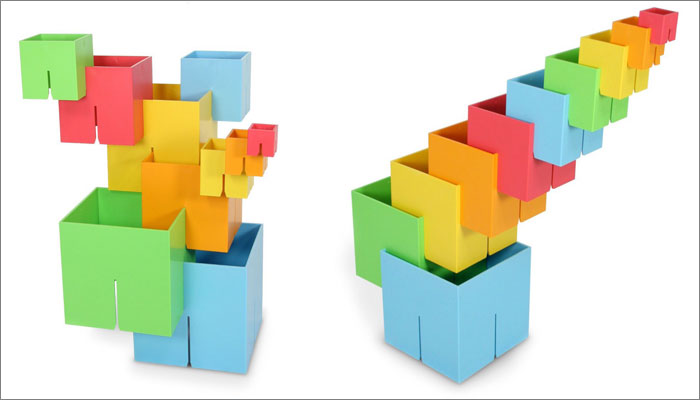 That was the birth of Fat Brain Toy Co., the wholesale division of Fat Brain Toys. And to this day, Dado Cubes are manufactured right here in Fat Brain's hometown: Omaha, Nebraska!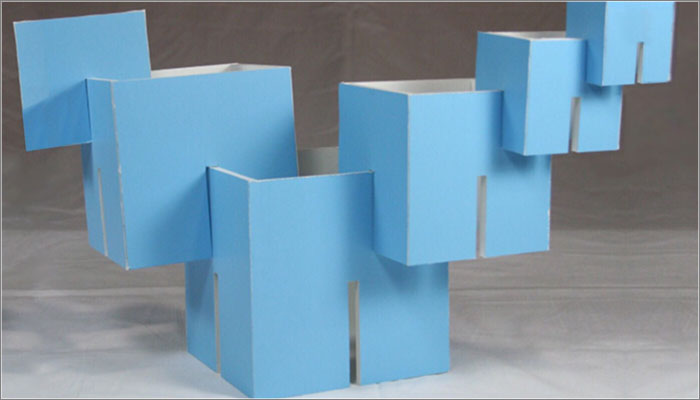 The stacking cubes! There's a great photo of the prototype; it's a strangely therapeutic product. How rapidly did the lines grow from there?
To say we're aggressive in our product-development strategy is an understatement! When I joined in 2009, we had four items in our line. On average, we're releasing about 30 new items every year. We release products twice a year – at The American International Toy Fair in New York, as well as at ASTRA's Marketplace and Academy.
ASTRA being the American Specialty Toy Retailing Association…
Right – because we're specialty-toy retailers at heart, and we remain deeply devoted to that segment of the market.
You recently signed up to the Mojo Pitch for the second time… What are you looking to find?
First off, I'd never pass up an opportunity to visit London for a few days! It's my "happy place". Second, the calibre of individuals I met last September during my first Mojo Pitch was exemplary!
That's very gratifying. In what way?
First, I was so appreciative of the fact that I was sent screening questions prior to the event. I always struggle to define exactly what we're looking for… We have a broad line of toys, games, and puzzles and just kind of know it when we see it. Nevertheless, I was connected with appropriate individuals, and they came to the meetings really well prepared and informed.
Great. While we're on this, let's talk about pitches. You must see a fair few… What makes for a great pitch, do you think?
I always ask inventors how they learned about Fat Brain Toys, and what attracted them to the company. I really appreciate it when an inventor takes the time to do their homework and learn about us; about our products, and can explain why they've decided to share a specific concept with me.
Research aside, what are your top three pitching tips?
One: Don't be nervous. I want to get to know you! Two: Share the idea's origin story – I want to know what inspired the idea. Three… Be prepared to answer specific questions about the concept.
Interesting… A lot of people don't particularly care to hear the origin story, so that's really useful. What's the one thing you think no one should do?
Don't rest on your laurels. I've sat in pitch sessions with seasoned inventors who breeze through presentations because they have a best seller with Company X… I'm really happy for their success with those items, but I'm also curious to know what people have in mind for Fat Brain Toy Co. – and why.
Noted. Anything else?
I guess I'm always disappointed when an inventor opens a presentation with, "You know your product BLANK? What if we did this with it?" Nope! We thrive on FRESH innovation. Don't reposition material we already produce.
If you could wave a magic wand and have all new inventors understand one thing about this industry, where would you send the whammy?!
"If at first you don't succeed, try, try again." Persistence is truly the key to success.
"Try, try again" with the same idea? Or be persistent as an inventor?
Oh, persistent as an inventor! I think another key takeaway is if you're offered feedback from a company, don't take that as criticism but as an opportunity to explore possible avenues of innovation for your concept. Finally, hearing "no" doesn't mean it's forever. It may be that the idea just isn't a fit at the moment. That doesn't mean it can't be part of the line sometime in the future.
And in terms of creativity, how do you stay productive?
Five people – my daughters Eva, Beatrice, Matilda, Olive and Willa. They keep my wife Sara and I on our toes and we're sometimes forced to parent in very creative ways. I love watching them play – it's especially gratifying to watch them play with products we've developed at Fat Brain. There's something especially fascinating about watching pretend play unfold from the mind of a child. It's so much fun to spy on play as it happens!
I'm also so fortunate to be surrounded by an amazingly-creative work family. We work in unconventional ways at Fat Brain Toys. Titles have never been important; we all have equal input on projects. We work fast – very fast. We've been known to sign a deal and have a functional prototype ready in weeks. We have some very spirited debates and conversations, but the end result always ends up being a great product that children love.
And what keeps you sharp in your spare time – assuming you have any?
I get to exercise my right brain through theatre. My incredibly-patient and loving wife has never once said, "No, Erik. You can't audition for that show, get cast, and have it consume every free minute of our lives for the next three to four months." I love being on stage. I love collaborating with other artists to bring laughter, joy, and sometimes sparking deeper conversations about the world around us through theatre.
In what context is this? Exclusively as an actor?
No – this past year, I started directing our local high-school theatre production as well. I'm loving working with this age group and sharing my knowledge and passion of theatre with them. It's full of challenges, opportunities, and so many rewarding moments of learning, risk-taking, and self-awareness. Theatre is truly the most collaborative art form.
And in your experience, then, what is creative kryptonite?
Not embracing innovation. We always joke that you know the innovation that made a great product has been lost when there's a glow-in-the-dark version.
Sounds like my glow-in-the-dark Dado Cubes are about to get short shrift! I was going to end big on that! Last question, then: What's the most interesting thing on your desk?
A photograph of me in full drag as Edna Turnblad in Hairspray. I've never had so much fun on stage. I could have performed in that role for years and found something new to add each night. The message of Hairspray is simple and beautiful – acceptance. The world needs to hear more of that message.
Erik, this has been a great pleasure and that's a very positive, timeless message to end on… Timeless to me, anyway.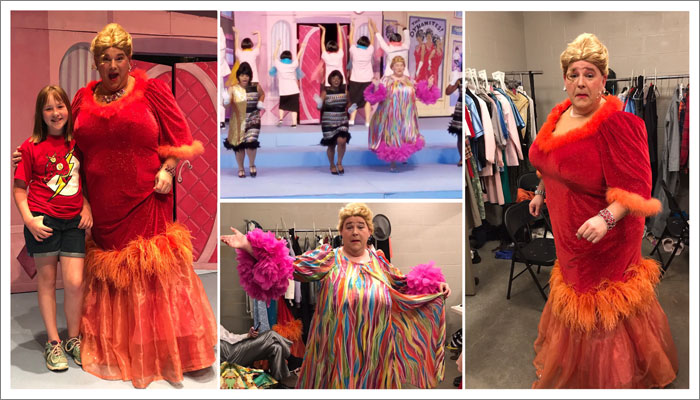 —–
To stay in the loop with the latest news, interviews and features from the world of toy and game design, sign up to our weekly newsletter here