SAZ Game Designers Association condemns creators of Unfinished Business for plagiarising Big Deal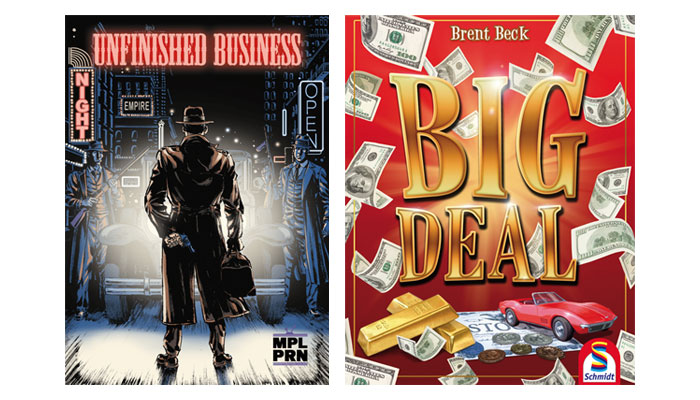 The SAZ Game Designers Association has condemned the creators of Unfinished Business, a recent crowdfunded board game, for plagiarising Big Deal.
Big Deal – also known as Cover Your Assets – was designed by Brent and Jeffrey Beck and published by Schmidt back in 2014. SAZ claims that Stefan Gust and the group behind Unfinished Business have copied Big Deal, with the only differences being a new theme and a few new action cards.
SAZ also states that large parts of the Big Deal instructions have been copied verbatim in the rules for Unfinished Business.
'As a representation of the interests of game authors, the SAZ condemns this behavior in the strongest possible terms,' read a statement from SAZ.
'Such a treatment of the author rights of third parties contradicts the unwritten code of honor of creative and serious game authors. We urge the publishers of Unfinished Business to enter into an appropriate licensing agreement with Brent and Jeffrey Beck or to stop the project immediately. Gamers should consider whether they want to support a project that tramples on the copyrights of game designers.
'We will also advocate for the idea of Eric Martin (BGG) to create on BoardGameGeek a database for such "unlicensed copies" to become reality and increase public pressure on plagiarists.'
–
To stay in the loop with the latest news, interviews and features from the world of toy and game design, sign up to our weekly newsletter here