Schleich readies Wizarding World collection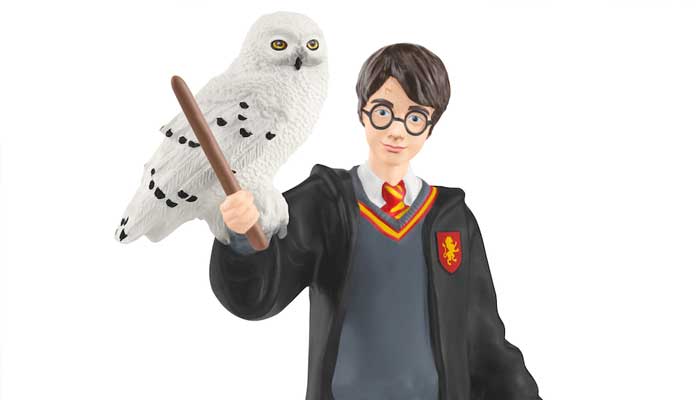 Schleich has partnered with Warner Bros. Discovery Global Consumer Products to create a Wizarding World range.
Set to launch in September, the first wave of figures will centre on Harry and Hedwig, Ron and Scabbers, Hermione and Crookshanks, Hagrid and Fang, Luna Lovegood and a Baby Thestral, and Albus Dumbledore and Fawkes.
Schleich will also debut six creatures from the Harry Potter series in Dobby, Firenze the centaur, Aragog, Buckbeak, Fluffy the three-headed dog, and a Hungarian Horntail dragon.
"The schleich brand is known for authenticity, attention to detail and quality all over the world, and Wizarding World will uphold these properties," says Dirk Engehausen, CEO of Schleich GmbH.
"Whenever children play with our characters, they immediately enter their very own universe where there are no rules, no boundaries. What embodies that idea better than Wizarding World, where so much is possible?"
Additional Wizarding World characters and sets will launch at retail in 2024 and 2025.
–
To stay in the loop with the latest news, interviews and features from the world of toy and game design, sign up to our weekly newsletter here