Secret Hitler co-creator brings new two-player party game, Inhuman Conditions, to Kickstarter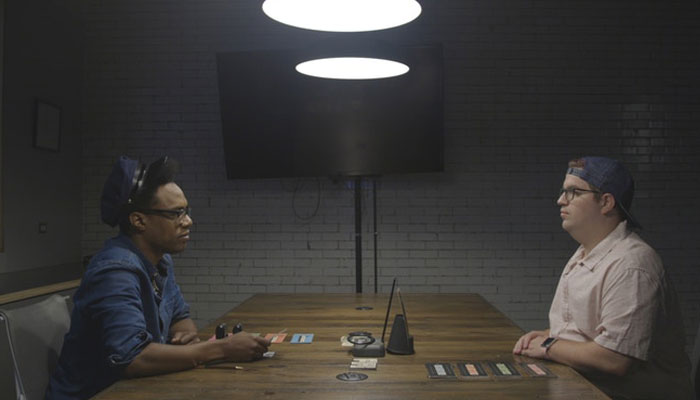 The co-creator of hit party game Secret Hitler has launched his latest title – Inhuman Conditions – on Kickstarter.
Designed by Tommy Maranges and Cory O'Brien, Inhuman Conditions is a five-minute, two-player game of surreal interrogation.
Each game has one Investigator and one Suspect. Armed only with two stamps and a topic of conversation, the Investigator must figure out whether the Suspect is a Human or a Robot.
Robots must answer the Investigator's questions without arousing suspicion, but are hampered by a series of rules they have to obey regarding how they talk (For example, 'You may not say the words 'think', 'thought', 'feel' or 'felt'). They must be clever, guiding the conversation in subtle ways without getting caught.
Humans may speak freely, but with many Robot constraints mirroring natural human speech, humans can find themselves accidentally sounding suspicious.
"We set out to create a social deduction game for two players, but through playtesting we discovered that the game is entertaining for more than just the two people involved in the interrogation," said the Inhuman Conditions team.
"Inhuman Conditions to be as much fun to watch as it is to play. Playtesters often stayed late, swapping stories and complimenting clever maneuvers or twists that they had witnessed in other playtesters."
The campaign has already passed its goal, and currently sits on £74k. Check out the Kickstarter here, or watch the campaign video below: