SeedFolk, Tea for Tattoo and Wayne Lindsay named winners of 2021's Kelvyn Gardner License This! competition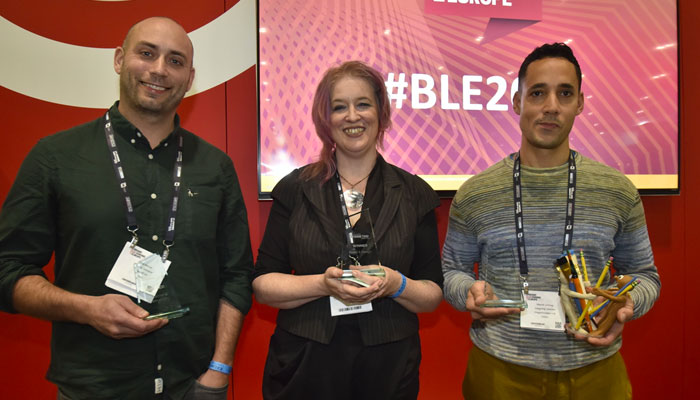 The winners of the 2021 Kelvyn Gardner License This! competition have been revealed at last week's Brand Licensing Europe show.
In the Brand & Design category, Sophie Jonas-Hill's Tea for Tea saw off Pencil & TIE and Aline Bea to win. Tea for Tattoo is a series of hand-drawn motifs which bring together the colour palette and style of traditional blue and white ceramics, with the aesthetic and cheeky edge of old school tattoos.
Joel Mercer's SeedFolk – a range of characters who care for our native habitats and wildflower seeds – won in the Character & Animation category, which also included Eat Dirt and Els Doodles.
The final category was Product Design, hosted in partnership with Mojo Nation. This category saw designers create a desktop concept for Aardman's Morph brand, and the winning design came from Imaginnovation's Wayne Lindsay.
"Congratulations to the finalists who presented very strong, well thought through and commercially mindful concepts," said Ian Downes, chair of the judges and director of Start Licensing.
"Lots of thought had gone into where the brands fit the market and the licensing potential of them."
Of the Product Design category presentations, Downes added: "It was genuinely a very close call. The spirit of friendship between the designers – all three are sitting together – is a real credit to them and to design and creative people. It was a really good set of presentations, products and ideas and Aardman and Start Licensing would love to talk to all three designers afterwards about developing their ideas in the future and talk about how we can bring them to life."
—
To stay in the loop with the latest news, interviews and features from the world of toy and game design, sign up to our weekly newsletter here