Senior Design Manager Sven Robin Kahl on his 10 years at LEGO, the secrets of Hidden Side and what creativity needs…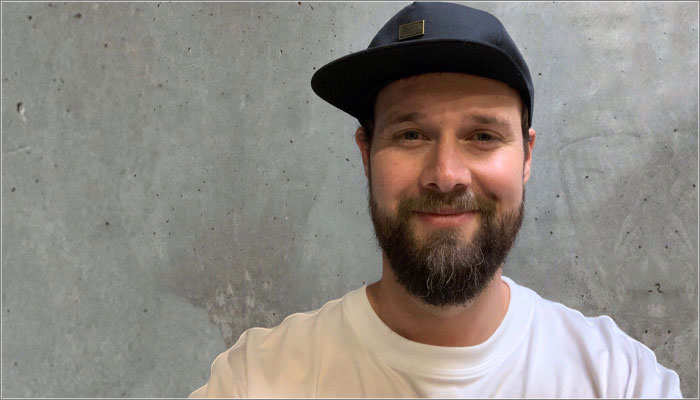 Sven Robin Kahl is a senior design manager at LEGO, and recent lines launched under his leadership include LEGO sets for mammoth brands likes Jurassic World: Fallen Kingdom and Overwatch.
Velociraptors and rocket hammers aside, Sven's biggest project of the last 12 months was LEGO Hidden Side, the firm's new augmented reality-infused brand. Made up of a series of "haunted" building sets, Hidden Side sees kids build a range of spooky models, before taking to an app to uncover the hidden ghosts and mysteries lurking within.
We caught up with Sven to learn more about the origins of Hidden Side and how he kick-started his ten-year tenure at LEGO.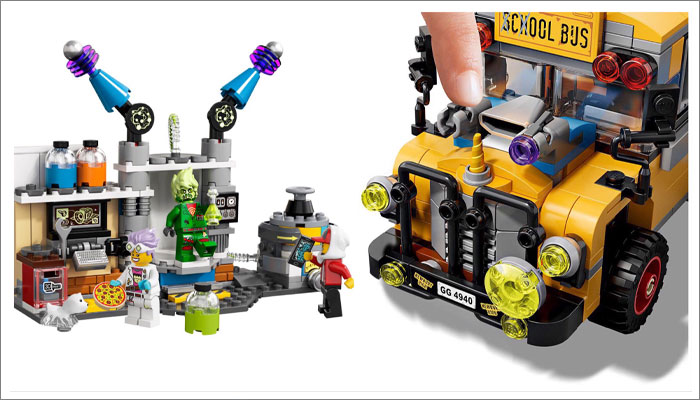 Sven, first off: you seem to be a man of many talents! You have a background in art?
Thank you, nice to hear. Yes… Creating, especially drawing, was always one of my passions. Practicing and trying to get better line-by-line was one of the things that kept me up at night. I always loved trying a lot of different things at the same time. Playing with toys and games, watching cartoons, reading comics – and the list goes on.
And those interests – art, play, animation, comics – do they still influence your output?
These are definitely sources of inspiration for me. I love good stories. What fascinates me most are the characters, the way they're developed, their background, their motivations and, of course, their art style. Concept-art books for games and animated movies are great places to find all this as well.
At the LEGO Group, my goal is to tell great stories that can kickstart play; stories that will help kids get started with their play experiences and come up with their own stories. The characters, buildings and accessories of a play set should tell just enough to inspire kids to build up their own world.
"Just enough to inspire" – so each set starts stories. Interesting; how did your passion turn into your job?
I really wanted to study Industrial Design and realised that it could be a way into toy design. During my time at university, I had to do internships, and I applied for a position at the LEGO Group. I didn't imagine that I'd make it, but I just had to try. Lucky for me, it worked out and I fell in love with the place and the job. That's 10 years ago this summer!
Congratulations! In that time, you've been Creative Lead on LEGO projects including Jurassic World: Fallen Kingdom and Overwatch… More recently, you took charge of LEGO Hidden Side. Tell us about that…
Let me welcome you to Newbury! It's just a small, normal town. We have a healthy shrimp fishing industry, a local school, a nice diner by the harbour, a cosy graveyard and… Ghosts! Plenty of ghosts!
You had us at shrimp fishing! Go on…
After you've built your LEGO Hidden Side set, you can download an app on your phone to add a digital layer to the experience: Professor JB's special app lets you see pretty much everything is haunted! You scan your set and see it come to life in front of you; you're officially a ghost hunter… We make sure each set has a ton of transformation functions, cool figures and details for play.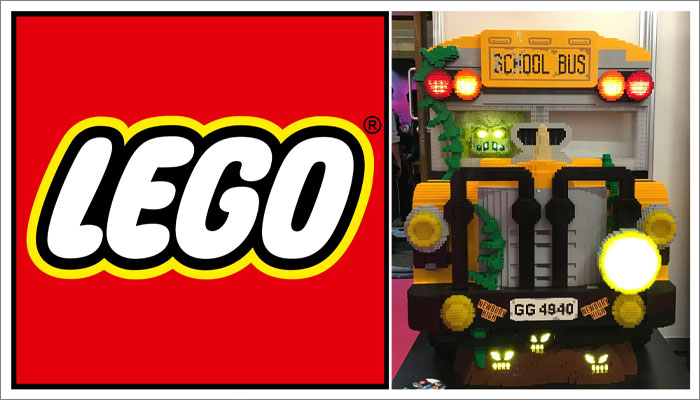 So you finish building the actual sets – which are terrific in their own right, by the way; lovely builds – and then an app brings them to life… You see digital ghosts on the screen… And interact with them?
Yes: you can discover all the cool features of your set and go searching for clues, solve puzzles and eventually find and catch the boss ghost. With the 2020 update, you can also use the ghosts that you catch to haunt your friends' sets in a multiplayer setup. It's a lot of fun and offers so much play. The response so far has been really positive on both the toys and app.
They're really smart executions! Before Hidden Side, LEGO had its 'AR Studio' line… Is Hidden Side a deliberate move to make the Augmented Reality more interactive with real sets?
At the LEGO Group, we want to be in the innovator space, and mixing AR with core LEGO play is one way to find new ways to play. We know that children love to play in a pattern we call "fluid play". That means children go fluently from one type of play to another; they move effortlessly between digital and physical play. With Hidden Side, we give them the opportunity to combine physical and digital play.
And how did Hidden Side come together? Was there a specific brief? Did a physical play set exist as a concept before the AR elements?
Physical play is always at the core of everything we do… The idea was born in our front-end department, Creative Play Lab. That team received the brief to create a 'Play-Theme 2.0'; one that would include AR to enhance physical LEGO play.
Sorry; what do you mean by play themes, exactly? The broad ranges?
When I say play themes, I mean themes like LEGO NINJAGO or LEGO City – themes that offer children a lot of role-playing possibilities with characters, vehicles and buildings… Creative Play Lab then worked on many different concepts and tested them to see what reaction children would have. It was clear they needed to create a ghost theme, as that concept worked so well with the digital layer. Digital ghosts that can only be seen with the phone! My team was then responsible for the development of the models, characters and mixed-reality play experience.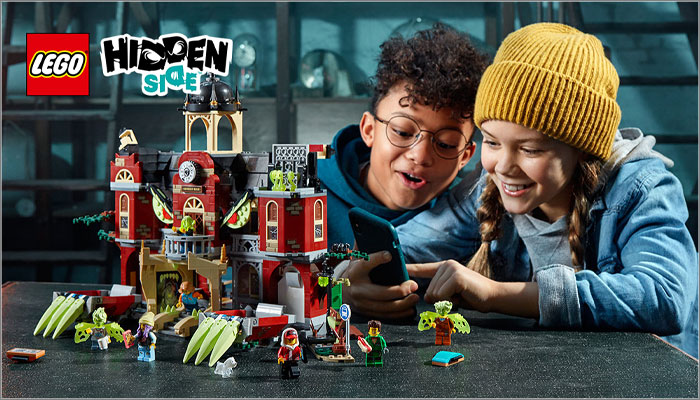 So it's a pretty-big team working on this?
Oh, yes: LEGO Hidden Side unites so many talents – both inside the LEGO Group and outside – on a scale that I've never experienced before. Everything was new, and developed at the same time.
And what advice would you give new inventors specifically relating to the LEGO Group?
My advice would probably be that LEGO play is so much more than our great building system. It's about creativity, fun play experiences and learning through play for all ages. I believe that we all develop through play, and that we learn whenever we role-play, or build something, or – for instance – create something in collaboration with friends and family: being creative and thinking outside the box. The pride that we all feel when we've created something is quite unique… So my advice would be that inventing and designing for the LEGO Group should always include those elements: fun, learning, creativity and imagination – which are part of our core values.
The LEGO Group is understandably cautious about sharing details of upcoming concepts… What can you tell us about your next project, though?
We just released cool new models for LEGO Hidden Side, as well as new features for the app, including multiplayer function. The multiplayer function allows kids to play together and to haunt their friends' sets. We're also adding a social component to the play experience, which kids have been asking for; I was lucky enough to be part of that development.
Was? Past tense?
Yes – I've moved on to LEGO NINJAGO, taking over the lead role – which is another dream come true! Changing projects is quite common at the LEGO Group, especially in design. And as you can tell from my résumé, I'm always up for new challenges.
And in terms of those challenges and your creativity, what's your approach to having ideas?
As a designer, you learn that creativity needs frames and guidelines. Ideas need to have a context; a problem you want to solve. That approach suits me well, since I've always been a problem solver, even as a kid. I try to get as much inspiration as I can… Reading all sorts of books, travelling and trying new food helps me to keep a fresh mind. I get the best ideas when I take one of my nice long walks outside. For me, the best way to create ideas in the team is to have a clear vision and an environment of trust and openness.
Brilliant! Input, input, incubate! And, generally speaking, what advice would you give new inventors?
What I learned over the years, that I think is very important, is to always know who you design or invent for. When we design for children at the LEGO Group, we especially need to avoid falling into the trap of designing for ourselves.
In what way?
Children see the world with different eyes. They don't follow what we call "adult logic". Instead, they try to make sense of their world when they play, and they take the starting point in what they know. This is one of the reasons why we test our concepts and products with kids as much as we can. So my advice for new inventors would definitely be to make sure that their starting point is a clear understanding of who they're designing their product for.
Finally, Sven, what's the most interesting thing you have in your office or on your desk?
Right now I have a custom-built model, that I got for my 10-year anniversary at the LEGO Group; it was built by Marcos Bessa.
Wait… Marcos Bessa? This is the guy behind the LEGO Disney train set, and the Super Heroes sets? He built you an anniversary gift?!
Yes! The model is a beautiful trip down memory lane, filled with minifigures and elements of projects I've been working on. There's a BrickHeadz version of myself on top of it. It's all a great reminder of the journey that I've been on for the last 10 years at the LEGO Group.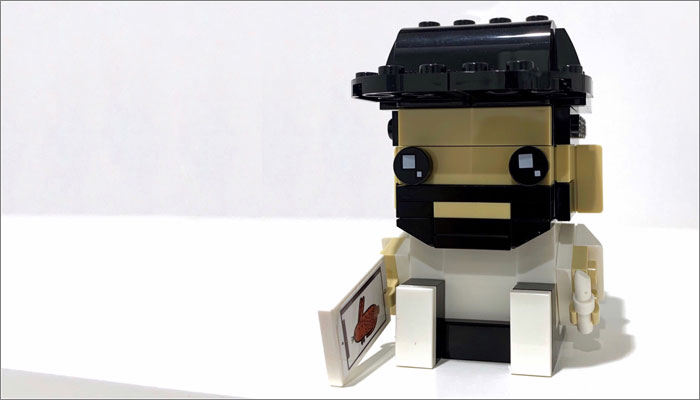 —–
To stay in the loop with the latest news, interviews and features from the world of toy and game design, sign up to our weekly newsletter here