Sensible Object debuts Voice Originals, a new range of voice-augmented tabletop games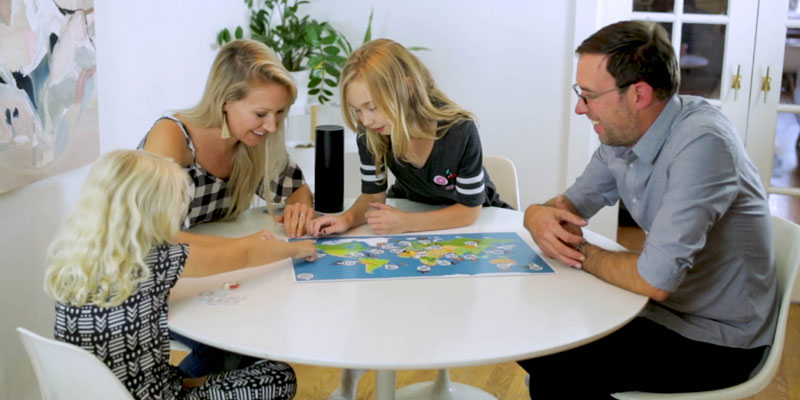 Sensible Object has lifted the lid on a new range of voice-augmented tabletop games.
The Voice Originals banner encompasses a raft of new games from the firm that utilise voice powered devices, and stems from Sensible Object's time spent within the Alexa Accelerator.
"We were thrilled to be part of the Alexa Accelerator, powered by Techstars cohort," said Sensible Object's Jenn Sandercock.
"During our time in Seattle, we explored many ways to use voice powered devices and combine them with tabletop, physical games. We've started development of a series of skills, known as Voice Originals. They've given us the opportunity to work extensively with these voice devices, and determine what really lets them shine."
The world of each Voice Original is brought to life through voice acting, music and sound effects, with the smart speaker acting as the players' personal guide to the experience; teaching players the rules and keeping track of the progress of a game.
The first game in the Voice Original series is the travel trivia title, When In Rome. The game sees players travel around a map via 'Air Alexa'. Once they land in their chosen destination, players have to answer questions asked by real people, recorded in cities around the world, about that location.
Members of the public can apply to become one of the voices used in the game here.
When in Rome will launch in March 2018 and you can see the game in action below.