As serial inventors Kate and Zak Walton sell Gutter Games, we ask why now… And what's next!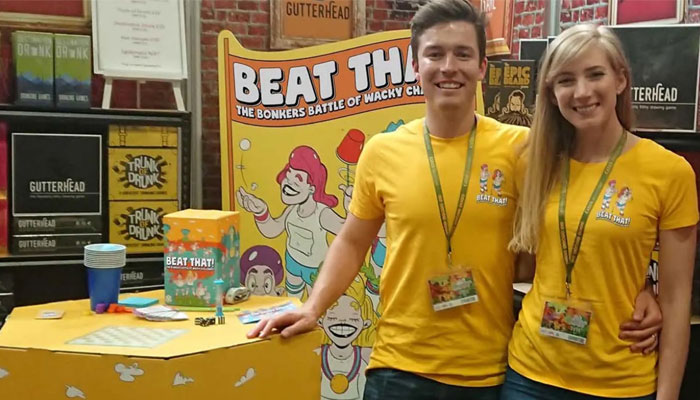 Kate and Zak, thanks for joining us. You're the founders of Gutter Games. For those not in the know, What's the relationship between you?
Zak: We're a husband and wife team
You must get asked this all the time, I think, by people that can't imagine working with their spouses… But how easy do you find it to work together?
Kate: Ha! We definitely get asked that a lot. It probably sounds crazy but we actually find it really easy – we've spent pretty much every day together since we met, so running the business together is just an extension of that. Sure, we struggle to turn off in the evenings, and sometimes have a good squabble like any married couple. For the most part, though, we just have great fun working together!
That's a shame; I was hoping for something more torrid!
Kate: Sorry to disappoint!
Not to worry! So… Mojo Nation last spoke with you in 2018 when Billy Langsworthy found out more about your first game, Gutterhead. What other titles have you put out, though?
Zak: Wow, that feels like forever ago. We've since developed a bunch of drinking and party games – Trunk of Drunk, Destination Drunk, Hen Hamper, Bachelorette Bundle, Baby Shower Bundle and 12 Games of Christmas. We also created the UK and US amazon bestseller, Beat That! – it was our first family party game, and was an absolute blast to create!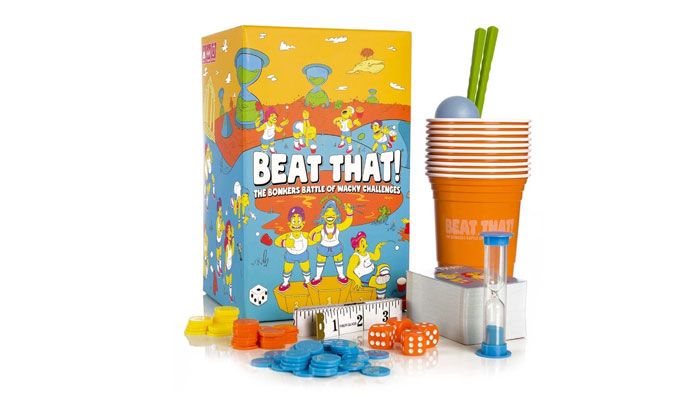 That's a pretty busy three years. At what point, then, did you become full-time publishers?
Zak: I quit my previous job to run the business full time from May 2017 onwards. It was pretty nerve-wracking at the time as we had poured our life savings into the first production run, but the best decision we ever made! Kate moved from part to full time at the beginning of last year which massively helped springboard our growth.
Interesting timeline! I've actually been tempted to phrase some of these questions in the past tense because you recently sold Gutter Games to Perch. In your own words, who are they?
Zak: Perch are a young, impressive and rapidly growing company – much like Gutter Games! That's part of the reason we just clicked. Their business focuses on acquiring bestselling brands on amazon and growing them using their in-house expertise. We just felt like their fresh approach to e-commerce was a perfect fit with our vision for growing the Gutter Games brand worldwide.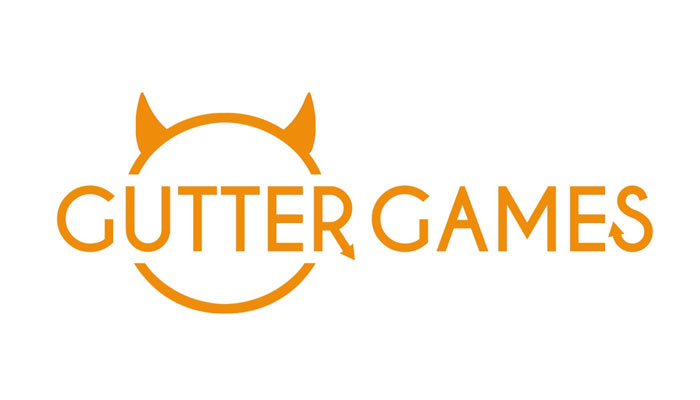 Were you looking to sell, then?
Zak: No! If you told us at the beginning of 2021 that we'd have sold our business by the end of September, we'd have said "No chance!" We'd always assumed that selling businesses was just something big corporations did – we had the dream job of being our own bosses while creating games, so never thought we'd part with it!
So what changed?
Zak: A couple of things. We had a huge growth year in 2020… We expanded into multiple new countries, and it was also the first full year that our hero game Beat That! was in the market. That was followed by the creation of another two new products, plus expansion into further additional markets in the first part of 2021… Following that, we realised we were reaching the capacity of what we could manage with just the two of us.
Capacity to…
To achieve the growth potential and vision for our brand! We wanted to bring fun and laughter to as many households as possible around the world. To do that, we'd need to build and manage a team, which just didn't align with our lifestyle. Meanwhile, we'd started to receive a lot of interest in our brand from potential acquirers. We were struck by the high calibre of the Perch team and we really felt they would treat and nurture our brand in the same way that we do, with resources and capabilities to achieve our vision.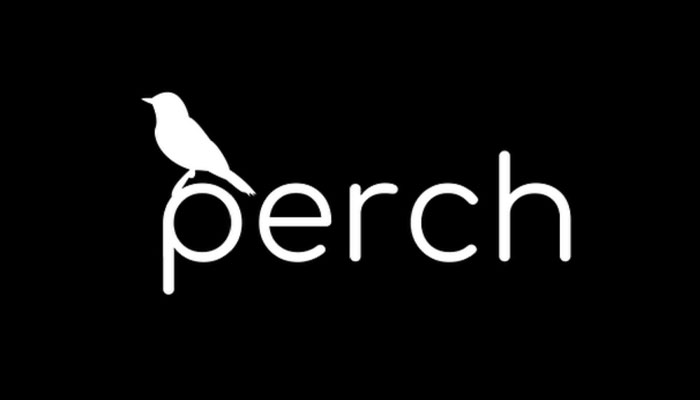 Great answer! Thanks for being so open about that; I know some of our readers will really value that insight. Can you also tell us a little about the discussions you had… How easy was the negotiation?
Kate: Surprisingly straightforward actually – it's still hard to believe that you can sell a business in less than 12 weeks! Given it was both ours and Perch's first time dealing with a UK share sale transaction, there were a few unexpected negotiations and kinks along the way… But Perch were really collaborative and transparent during the process. That combined with having our fantastic business advisor – EMC Corporate Finance – on board, alongside our brilliant legal team at DMH Stallard. That made the entire process pretty seamless from start to finish.
On a more personal level, then I'm curious: to what degree will you now see your games out in the wild and mournfully think, "That was one of ours!"?
Zak: We had such awesome times laughing and mucking around while creating the games that I think we'll see them on a shelf and think "Wow, we were able to share the fun we had developing that with the world!" There isn't any sense of sadness as we know that Perch will be able to distribute even more joy and laughter to friends and families via our games over the coming years! We will miss being able to expense pub trips for playtesting though.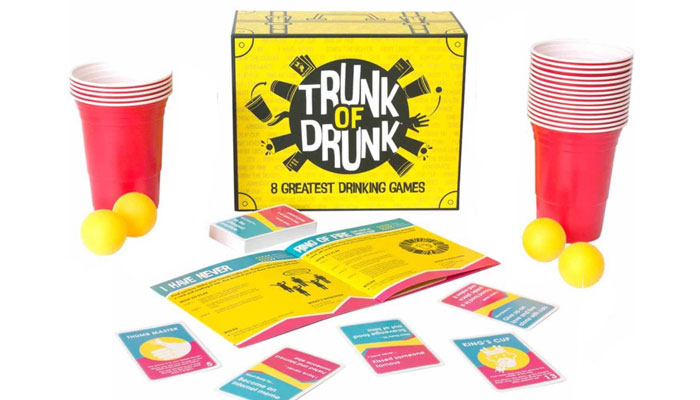 Ha! The one regret! What's next for you? Are you out of the industry? Or starting another company?
Kate: Once handover is complete, we're planning on taking a few months to trek the Himalayas and enjoy a proper break involving no laptops for the first time in four years! We're not going to retire that's for sure, so watch this space!
You know, that's vague just enough to make me think it's worth pressing on. Let me ask you this: when you're developing game ideas, what are you always looking for?
Kate: When an idea springs to mind, we tick off a mental checklist: it has to be super quick and simple to learn and laugh-out-loud fun. It also has to keep everyone engaged at all times, get people off their screens, and not drag on for too long! When we have that, we then make a quick prototype out of whatever material we have lying around before testing it with friends and family to see if it goes down a treat.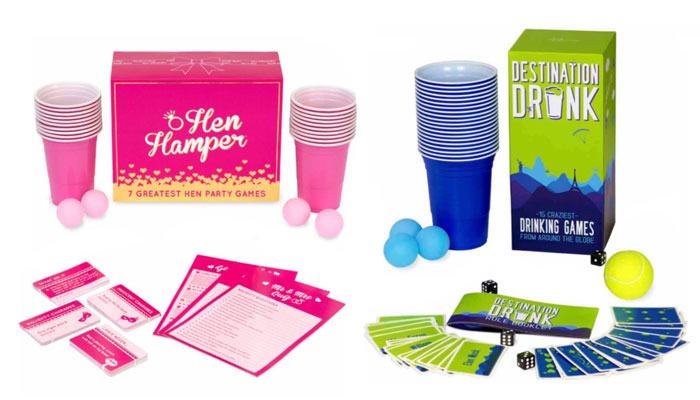 How, then, do the two of you stay creative?
Kate: Beer. Just kidding! I think our creativity tends to evolve with the direction our social lives head in. For instance, back in 2017 we were playing loads of adult party and drinking games with friends so we designed products which we felt were really missing from the market. Then came hen parties, baby showers, family gatherings with teenagers… All that sort of thing led to a whole new flurry of ideas!
Good answer! I like that; makes absolute sense. Well, listen; this is been a pleasure – thank you so much for making time! Good luck with the Himalayas and let's tie in again sometime. Let's round off with one final question: what are the most interesting things in your office?
Zak: Hmmmm. You know, a silicone manufacturer once sent us a sack of adult toys so we could assess the firmness for the Gutterhead playing pieces. Classy!
Brilliant! Gosh… You know, I think this is the first time I'm going to include that question and not ask for a photo! Kate and Zak, thanks again.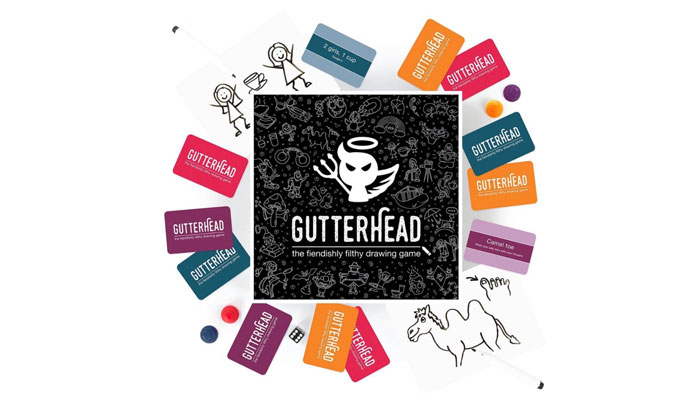 —
To stay in the loop with the latest news, interviews and features from the world of toy and game design, sign up to our weekly newsletter here