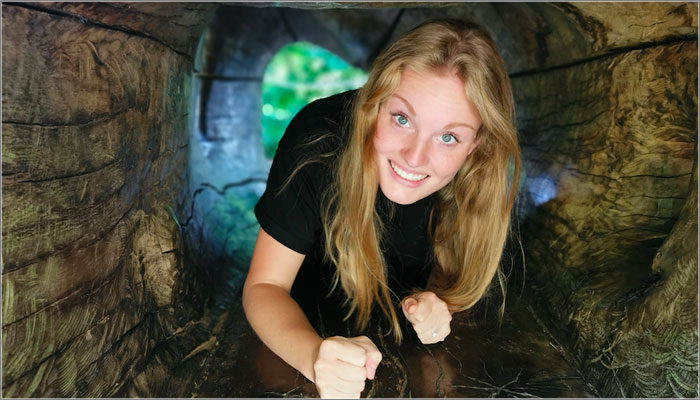 Invention studio Seven Towns is one the most prolific creative forces in the toy industry, having been behind over 350 products since launching back in 1963.
We caught up with Elizabeth Moody – Senior Vice President of Business Development at Seven Towns – to find out her thoughts on pitching, creativity and why building strong relationships is key to success.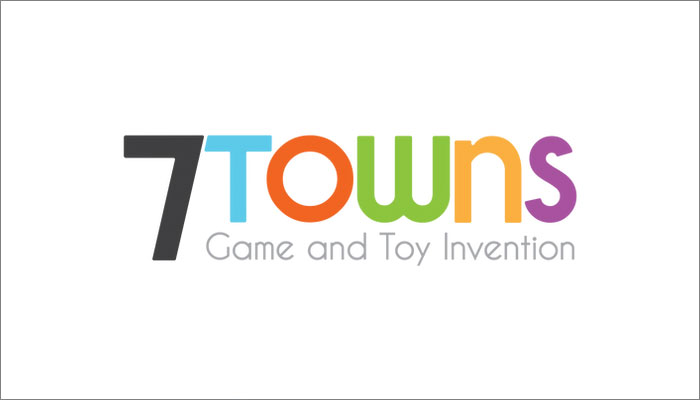 Hi Lizzy! Delighted to catch up. So, to kick us off, there is a family tie with you and Seven Towns, but you didn't always work in the toy industry?
Well I was a toy company baby. My Dad – Mike Moody – started out at Action Games & Toys and Tyco, so I spent many years playing in the Tyco office as a kid. Then, when he moved to Seven Towns, I spent many afternoons in the summer holidays raiding the Seven Towns cupboards to play with toys.
So was it written in the stars that you'd eventually work there?
No! The idea of working at Seven Towns, or even in the toy industry, was actually never there when I was younger! I trained as a child carer. I was an early years specialist and went to university to focus on working with young people, children and families, and counselling. I did a master's in counselling too, so I was all about the therapy side of working with children.
In that case, how did Seven Towns enter the scene again?
After the master's, I was killing time between finding a job by helping out at Seven Towns for a few weeks – helping with filing and general admin stuff. And I forgot to leave! I stayed because I absolutely fell in love with the industry.
Do you think your experience with early years education and counselling feeds into any aspects of your work now with Seven Towns?
Definitely. I was always interested in play therapy so play was always a really big thing for me. It's influenced how I see products, how I present products and how I work with our design team. I love play; it's such an important thing in a child's life. By making toys, we're actually producing tools for them to play and learn amazing things that they carry on throughout their lives.
Absolutely. Now looking at the day-job, what does your role at Seven Towns cover?
In basic terms, I lead the sales side of the business. It covers customer management and liaisons and trying to get our products placed. I do have a huge link with our design team too. I'm not a designer by trade and can claim no abilities in creativity whatsoever, but I like to work closely with our team because I love to see the process of how they come up with stuff.
It helps me to place the items, but also, I give the feedback from the companies to the studio, so it's important for me to understand the entire design process behind a product so I can give accurate feedback and look at how we can improve it.
I imagine as you know the clients better than anyone at Seven Towns, so it's key for you to be in those discussions to guide the direction of concepts to give it the best fit for potential partners and brands.
Exactly. I'll often go to the team and discuss how we can tailor products to a particular asks or brand. I know the brands and the companies really well and it's key for us to tailor our inventions to their needs.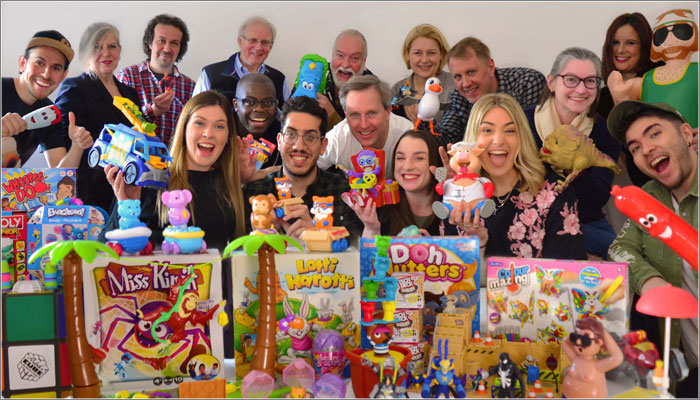 Every company has their own quirks and ways of working, so how do you approach 'the sell'?
That's the big secret isn't it! Ha!
For me, it's all about knowing who I'm presenting to; it's all about relationships. Most of the people I'm presenting to have been in their jobs a very long time – they know what they're doing and they know the industry inside and out. You can't fake it; you can't bluff your way to a sale. You have to be honest and upfront about what you're showing them.
Also, for us, we believe in everything we show and so we'll only pitch something if we feel it's a good product. Believing in what you're showing is really important, because if you don't believe in it, then no-one else will.
I think you're spot-on. With that in mind, Seven Towns has been around for over 50 years – do you still pitch items from your archive?
Our archive is a vault of amazing things. It's gigantic and there are gems in there. If you are going to present from that, you still need to believe in it. It can't be a case of just grabbing any old thing from the cupboard to help fill a 30-minute meeting. It's better to show one thing that's spot-on, than 10 things that are wrong.
As you say, it's a very relationship-heavy business, has the pandemic had an effect on how you build and maintain those?
The lack of face-to-face networking and meetings is a real shame, but you don't really build the relationships in the meetings – you build them in casual conversations, talking to somebody in a bar, walking onto someone's stand and chatting about a product. A meeting is great, but usually it's very organised and we all have things to get through – they're fun, but formal. To properly build relationships you need a more personal touch and shared experiences, so everyone will have suffered this past year by not having that.
We keep our relationships up by keeping in contact. Zoom is great, and everyone has become more open to hopping on a Zoom call, and we're always emailing. The other thing is to try and keep regular meetings in the diary. With no Toy Fairs, the schedule can be set around a company when they have needs or when we have product to show.
I mentioned earlier about Seven Towns' age and its standing in the industry. To keep relevant and successful for over 50 years, I imagine the company has had to reinvent itself a few times. How have you seen the company evolve since you've been there?
It's evolved through its employees. We're lucky that as we've had more and more new people joining, we've become much more collaborative with one another. It's fantastic and team do it so naturally. Each course that they go on, or new skill they acquire, means we adapt and evolve as a company, but one thing that hasn't changes is that we've always been creative-led.
Is that also part of the secret to Seven Towns' longevity?
I'm not sure we have a secret to the longevity but we originally had a fantastic founder in Tom Kremer. He and his son David established sound creative foundations and commercial guidelines which are now enshrined in a Seven Towns bible.
Please tell me there are seven of them?
Ha! I'd love to say that there were! Seven Towns, seven rules… seven deadly sins! But they did give us a really good standing and we have some brilliant legacy products that that still sell, which is amazing.
What are some of those?
Junior Monopoly. The Great Game of Britain. The London Game. Doh Nutters. Lotti Karotti. There's a huge amount of them!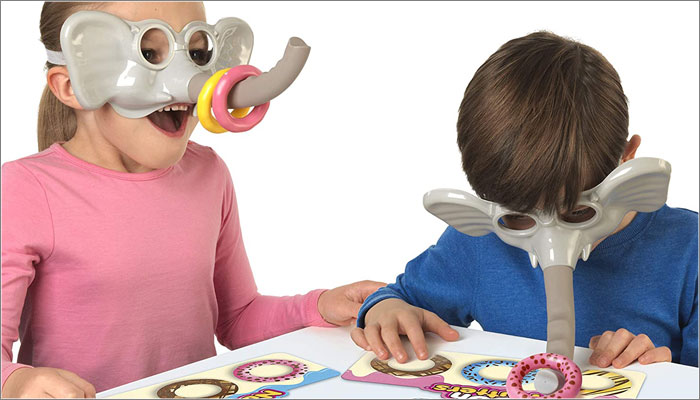 Amazing – proper classics! And away from the legacy titles, how has the company remained top of its game?
Well, having Mike Moody join in 1997 was great as Mike is a fantastic leader, and has an incredible knowledge of the toy industry – not only from a marketing side, but he was also a toy buyer in a previous life so that experience has helped too. We've been really lucky to have always had great people leading the ship!
And without forcing you to lavish too much praise on your Dad, is there anything else about his leadership style that has helped Seven Towns, as I imagine Tom Kremer's shoes were big ones to fill!
Well Mike's always had the very strong ideal that Seven Towns is led by its creatives, so being led by creativity has kept us in good health too. Without that, we don't have a lot! We have to keep inventing new great products and to do that, we need to take the lead from our creatives.
Absolutely. Now as we've mentioned some classic hits for you guys, it's only fair that we also shine a spotlight on some recent success stories! What recent launches do you think nicely encapsulate what Seven Towns is great at?
A really interesting one is Junk Bots! Seven Towns is known for its games, so Junk Bots has been a fantastic expression of how well we can do toys as well.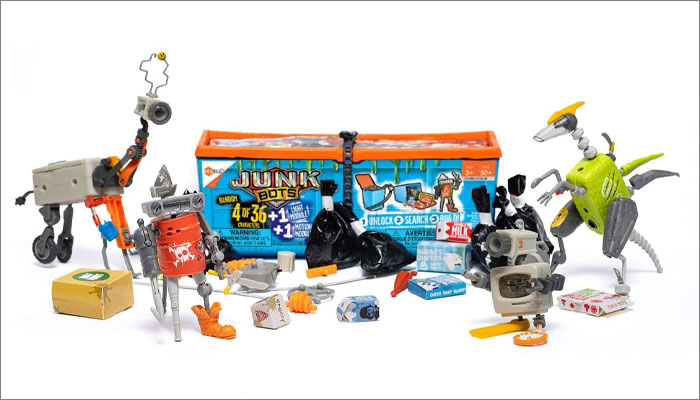 Of course! And you guys won the Toy Designer of the Year award for Junk Bots at our very own Play Creators Awards last year!
Yes! The whole project was great and working with Innovation First on that was amazing. There was a lot of creative collaboration there and it's a nice one to see come to market because it's a pure toy line.
Another great recent one is Stuff-A-Loons. We presented it as a very different item, with a different end result, but through a fantastic collaboration with BOTI we turned it into what it is now. It's been a really great journey and we've been involved throughout the whole process with them. It's a nice example of what great outcomes you can get by working really closely with a toy company.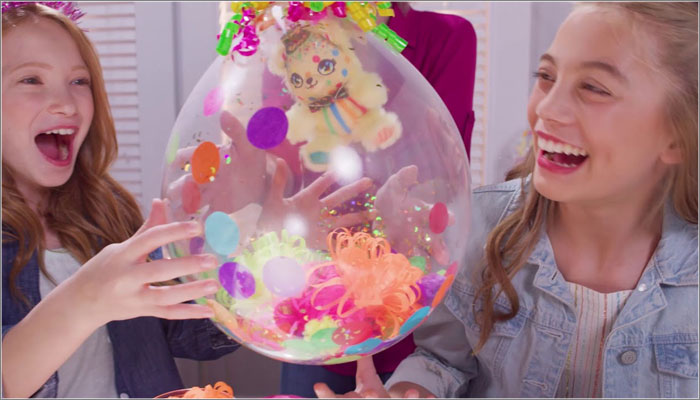 I have a few Junk Bots but I'll have to get a Stuff-A-Loons kit – it looks fantastic. Now before I let you go, one last question… How does the team at Seven Towns fuel its creativity?
We're just always looking at stuff – whether it's a toy, or a mechanism or something on Pinterest. We're always looking for trends, but not necessarily ones that are already on the market – we try to find grass-roots trends that are up and coming.
Also, in a normal year, we try to do things as a team that are fun, like away days. Creativity is ignited by fun, so we do games afternoons in the office or we'll go and play games in the pub. Toy Fairs are also amazing for fuelling creativity – it's all about looking at the world.
And looking at the other end of the spectrum – what kills creativity?
Not being allowed to have those creative conversations. If someone has a tiny thought but are stopped from expressing it fully – that kills it. It's all about listening, asking questions and taking thoughts and ideas to their natural end – even if that end is deciding that it won't work. It's fine because having that conversation might lead to something else which may work! If you don't talk about ideas or stop conversations early, it can kill good ideas.
That's the thing about inventing… While an invention might not change, the theme might evolve or the age bracket might shift. Someone might design an action game and someone else will look at it and say: "Actually, that would be really good as a pre-school toy." Those sorts of conversations really lets creativity soar at Seven Towns – we're lucky to have this kind of creative culture at the company. They even let me come up with ideas sometimes!
Now you've said that, can you tell us about a product that has you fingerprints all over it?
Well, it's not launched yet so ask me another day!
Well that's a perfect place to wrap up – and gives us a nice excuse to pick this chat back up when that mystery item does hit shelves! A huge thanks Lizzy, it's been fun as always!
—-
To stay in the loop with the latest news, interviews and features from the world of toy and game design, sign up to our weekly newsletter here