Seven Towns, one legend: Mike Moody discusses his long career and I.D.I.O.T. Award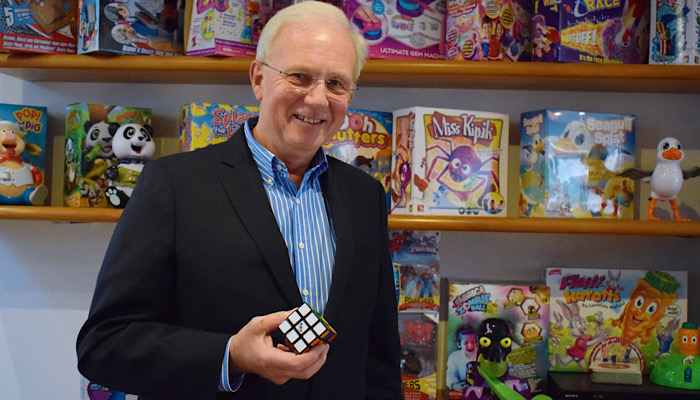 Thanks for doing this! You've been in the industry a long time…How did it all begin?
Yes, it's been some 37 years since I was managing the Toy and Hobby departments at John Menzies in Princes St., Edinburgh. At the time, it was the biggest toy shop in Scotland! I'd been in retail since 1971, so product and product knowledge were skills ingrained through my retail training – but I'd never had so much fun with product as with those magical toys and games!
We also used to have spectacular events in stores back then. I particularly remember the Barbie Roadshow – seemingly every girl under 12 in Scotland and her mum turned up to dance along with Barbie – can you imagine selling a fashion doll to a 12 year old these days?
So this would be around 1985?
Right. In 1986, I was moved to a buying and merchandising role and worked with a great guy named Bill Lyndsey. We had several hundred High Street stores across the UK, and I was given responsibility for Boys and Girls toys. At the time, Masters of the Universe, Transformers, My Little Pony, and Cabbage Patch Kids were hot. Hornby was flying high while Flower Fairies and Pedigree's Sindy were battling out the ground with Barbie. I was soon in the thick of the new job – my phone never stopped ringing for sales directors, reps and agents trying to get an appointment.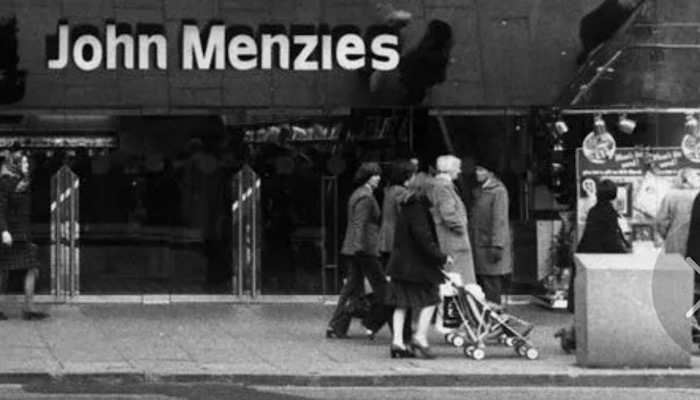 I bet you had lots of fun going to shows as a buyer?
Oh yes, I went on some great trips! LEGO flew me to Bilund in the LEGO plane to see their factories and LEGOLAND. Mattel chartered a jet and took all the key UK buyers to Monte Carlo for their previews. I remember their big preview items were Marshal BraveStarr and Lazer Tag. I went to New York Toy Fair, Nuremberg and many more exciting trips – and soon gathered a broad knowledge. I also remember the Matchbox London launch of Rubik's Magicwith Uri Geller – that was quite an evening.
That's amazing! The 80s sounds like the decade to be a buyer in…
It was indeed. It was also hard work as it was still in the very early days of computers… No laptops or mobiles, so decisions were much more instinctive, gut feel – you learned to think on your feet, be quick at mental arithmetic, breathe price and margin, and – most of all – buy the right stuff, or be for the high jump!
So what made you want to leave this to work in a toy company?
As a qualified marketer, I'd always thought I'd like to be involved in marketing, brand and product development. It was in early 1988, enjoying a dinner with Brian Triptree, that I found myself being offered a role at Action GT one of the UK's leading independent games companies at the time.
What was the role?
It was a Marketing Manager role. Brian wanted me to spearhead and help build on their new relationship with US Tyco Toys. In particular, to help launch several brands: Dino-Riders, Tyco Racing and Tyco Super Blocks. The opportunity was too good to miss so I crossed the fence to a new chapter based in Henley-on-Thames.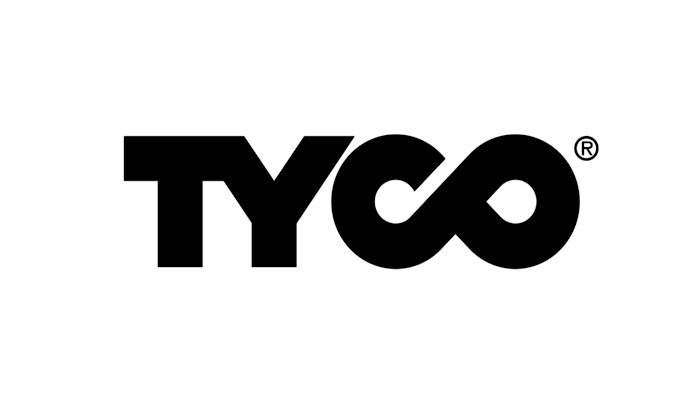 I can image you found this a massive change…
Initially, I found the job very different. The phone on this new desk didn't ring, and I soon worked out that was because I no longer held a 'golden buying pen'.This was a levelling experience to say the least – and I think some of my peers would have found it difficult to accept.
That's so interesting; you must have felt a bit lost not being the person everyone wanted to talk to. So, what was the new role like?
A complete role reversal. I'm now doing a lot of phoning and making presentations to buyers – who, I now realised, were an awkward mob to say the least! Surprising what you learn when the shoe is on the other foot…
Thankfully, I was able to grasp the challenge and I took all I had to offer and the spectacular opportunities ahead of me. It was during my time at Action GT that I started to engage with inventors and attend the Inventors Dinner – in those days run by the Wyman's, for those with long-enough memories.
Ah! Your first Inventor Dinner must've been exciting.
Yes, it was enlightening. It was held at the iconic Lloyds Stock Exchange and Kim Carter took me along. A strange affair if you'd never been to one before, but it opened a whole new dimension and perspective on the industry.
Okay! So back to your role at Action GT…
Well, by spring 1991, Tyco – led by Dick Grey and Karsten Malmos – acquired Action GT as their first European affiliate. So I'm now appointed Marketing Director, with a brief to roll out their toys and games in UK. We transformed the TYCO Indy Turbo Racing sets into Formula Tyco F1 sets, with new tracks and car designs. We even secured Nigel Mansell to endorse our brand. Nigel was an ace driver and a formidable negotiator. He'd say, "It's all right for you guys, Mike: you're only risking company money… But I'm risking my life on the racetrack, so up my offer!"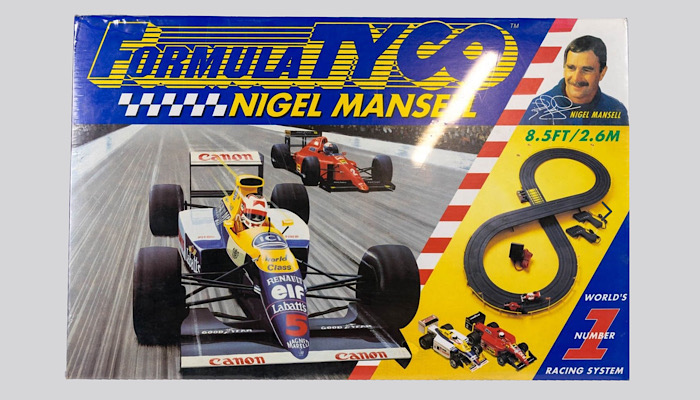 That's so funny! Did you up his offer?
Yes, we did! And we received great value for it. On the back of that endorsement we gained access to British Grand Prix events with our customers and, indeed, we ran many Formula Tyco racing events in venues throughout the UK. It was a fantastic journey in those early Tyco years: innovative products and campaigns. Then, in 1992, Tyco buys Matchbox. Tyco UK's business grew from £10M to £60M in just a few short years and it bought us new brands including Thunderbirds…
This is when Thunderbirds had that huge resurgence?
Exactly. You know, we bought 160,000 of those expensive Tracy Island playsets into the UK – and still the trade was short. The tabloid press accused us of shorting the market – those were the days! Tyco also bought Pre-School, an established line which would later play its part in my next transition – to invention.
You worked on a lot of brands at Tyco. What were your favourites?
I had so many! 'Quints' – the collectible dolls, California Roller Baby, My Pretty Ballerina, Crash Test Dummies, Magic Copier, Magna Doodle, Doodle Bear, Tyco Typhoon Hovercraft… A remote control hovercraft. I guess my ultimate favourite was the Typhoon II Hovercraft which provided hours of fun playing with it on the swimming pool at home with my kids.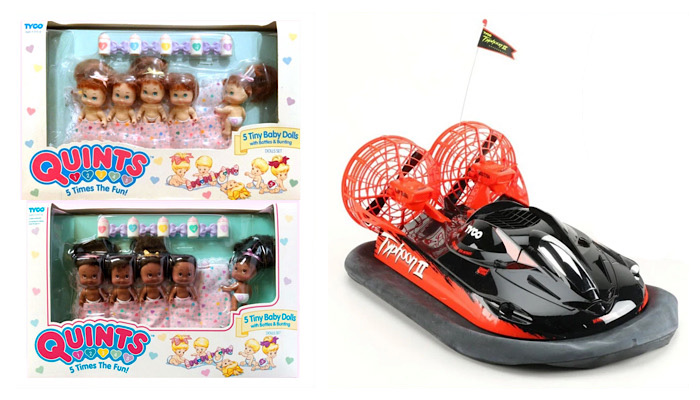 Some amazing brands… How did you end up at Seven Towns?
I departed Tyco by 1996 and set about consulting. I thought, "Why not?" It offers the opportunity to further challenge personal abilities and see if you can stand on your own two feet. A few weeks later, I was surprised to be offered a new assignment by Tyco on Matchbox Pre-School product development. I set about developing items for a 1997 launch; met with inventors, sourced products in Hong Kong, worked closely with European toy and game companies… Which all led to even more assignments, and increasingly more games projects than toys. That year, I also met the Kremers…
Tom and David Kremer…
Right. They invited me to look at one of their projects. That grew from a few hours a week to a much greater engagement with Seven Towns – and here we are some 25 years later!
What was it like working with them?
It was a magical fit for me. They were passionate, and we'd have deep debates about the pro's and cons of ideas and how to position them. I'd bring my experience from both sides of the fence, and we'd wrap up a way forward. We got on well and I soon found myself deep in the engine room of a prolific inventing house, participating in ideation with our design team and dealmaking with our customers. I swept across North America and Europe each year, laden with suitcases full of samples to present our ideas to the biggest and the smallest players. I soon evolved an understanding about the future needs of inventing and ideation as it related to toys.
Seven Towns also bought me square into the Rubik's business. At the time, the brand was being reintroduced… Initially by John Barbour's OddzOn team in the US, then at Toy Brokers, Crown & Andrews in Australia followed by a progressive roll out worldwide. In 2006, Hasbro had acquired OddzOn and in 2007 Rubik exploded because of two things… The Will Smith movie, In Pursuit of Happyness, and the launch of the electronic Rubik's Revolution. They pushed sales to new highs! By 2012, Seven Towns had over 70 licensees distributing Rubik's products, which is something I'm very proud to be at the heart of.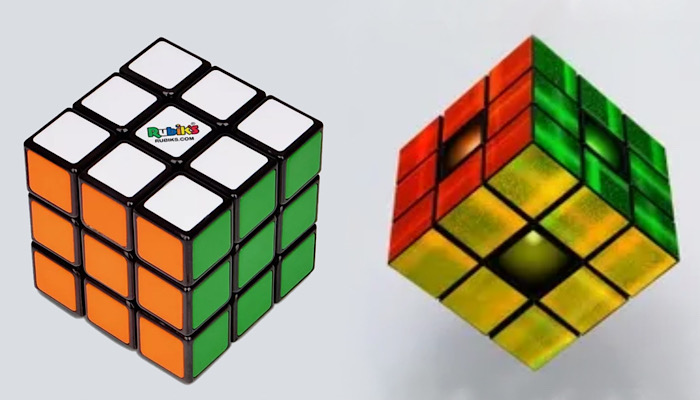 Was Rubik's your favourite Seven Towns item you worked on?
It's definitely one of my favourite brands… Products like the 3X3 cube, Rubik's Race, Rubik's 360 and Rubik's Revolution were all amazing to work on.
One of you favourites… So can you name a few other favourites from the Seven Towns collection?
Oh yes – all of them, for different reasons! When it comes to games, I'd have to say Pop the Pig, Splashy the Whale, Greedy Granny, Silly Sausage and Rabbit Race. For 'boys action', it would have to be Flex Power Heroes, Boglins and Junk Bots. Girls would be Snow Globe Maker and Pocket Money Piggies. Activity is probably Doctor Squish… And Pre-school: Tractor Tom, and Thomas Race and Chase.
Wow – glad I only asked for a few; that's quite a list. With that many products just being your favourites, ideas must be in high demand at Seven Towns… It's an impressive team! How do you keep them motivated to create new ideas?
Well, that's a bit of a Seven Towns secret. What I will say is that we give our designers a free rein to create and invent – we're not prescriptive. To survive at Seven Towns, you need to be able to meet that brief, and meet it with passion. Even with a talented team success doesn't come easily… And when it does, it's often by the chance combination of serendipity, vision and plain old luck! The industry is ever changing, and we have to meet the waves and cycles. What was a hot new category last year will not necessarily be this year's hot property – so it's our job to sense this movement and almost predict where we should focus our creativity and innovation.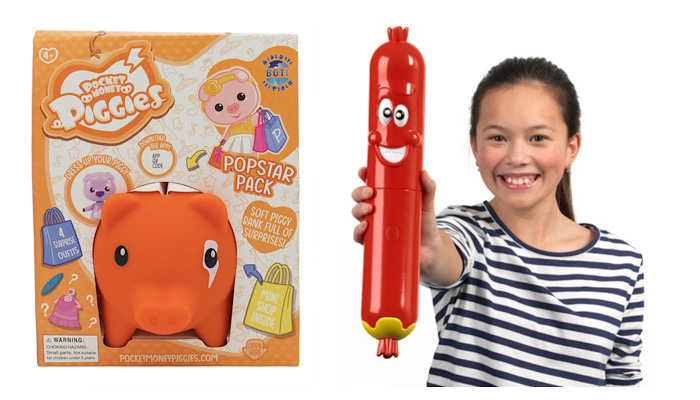 It's interesting you talk about waves and cycles – is that something you see a lot?
Well, I've seen a few in my time! There's no accounting for fads, of course… They can come out of nowhere and are often gone in a flash. To invent the next fad always remains a Seven Towns target but it's hard to brief for one – if there's a magic formula, that would be handy. We do take account of cycles, though.
Can you give an example?
Yes, for instance I've experienced three highs and lows over as many decades in the Action Game category – each time it bounced back big time… But during the down years it's no good pushing water uphill! So we turn our focus in other directions – for example, we created in recent times the Stuffaloons, Squishy Maker activities, Junk Bots Collectibles and plush Misfittens to name a few.
We can't discuss your career without mentioning the fact you're an IDIOT.
Ha! Yes, I am in the lucky few that have been given the prestigious I.D.I.O.T. Award.
What was the night like when you received it?
The venue was the Great Hall at Law Society. It was 2014, and a lively evening was underway. I was on a table with my own people and trade friends – Adi and Jochanan Golad were there as I recall. Steve Perrin was introducing the I.D.I.O.T. Award that evening and – as he was a colleague – I was off guard… I didn't expect him to be presenting an award in my direction. As Steve was speaking, I began to realise the story was rather too like my own and was just putting it together when Steve announced my name – I was just gobsmacked!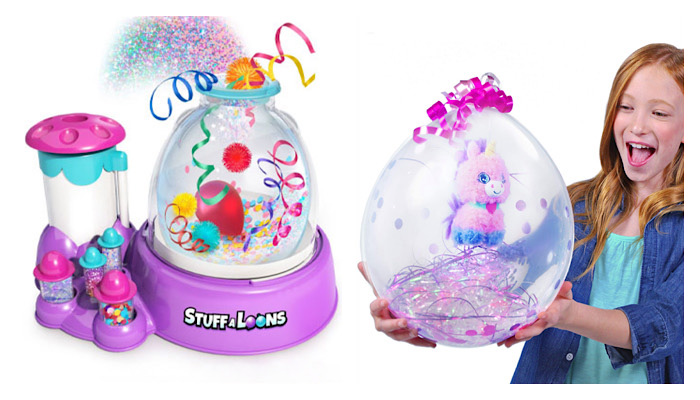 The award meant a massive amount to me and it was brilliant that Steve presented it. I hadn't expected it and was very humbled. Within seconds, I'm on my way to the podium to collect it and make a response. I had no time to prepare, so I spoke about things relevant to the audience… About working with a great team at Seven Towns and how important it was to share your knowledge and experience, and invest in bringing through young creative people.
Do you still have the medal?
Of course! It hangs above my desk at home. I wear it with pride to the Inventors Dinner. Those awards are always fun and, indeed, giving them is as much fun as getting one… The year after I received mine, I did the same for Gerry Crown and Audrey New at the London Zoo event. I have great respect for all those committee members that give up their valuable time every year to organise these unique dinners and bring us all together…
The variety of spectacular venues, the lead up to the I.D.I.O.T. Awards and Mary Danby's Heads or Tails Quiz are particularly fun for me. Although, despite my standing up each year, filled with confidence, I always get knocked out of that quiz embarrassingly early! Just shows that there's still stuff to learn!
Well, you'll just have to keep trying to win that 'Heads or Tails' mug! To wrap this up, I wanted to ask what you thought was Seven Towns's most underrated item?
Oh, that's an interesting one… We have many underrated items in our archives – some of my favourite toys and games are still in storage waiting for their day! I know Tom Kremer always said that rejection is the name of our game – I never forgot that guidance. To pick one, though, I would have to say the Rubik's Cube.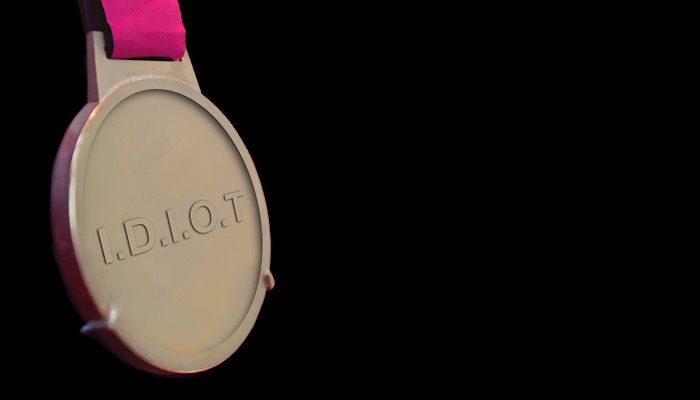 The Rubik's Cube?!
Yes! Without any doubt that was our most underrated item… Those who reviewed it back in 1979 said, "What is it?"; "We don't have a slot for this";"It's too expensive for a puzzle"; "Puzzles are only 3% of the market"; "It's impossible", "It doesn't lend itself to a TV commercial" – it went on and on! Then you all know what happened when Lional Weintraub from IDEAL Toy Corporation said yes to it. So here's in praise of underrated items!
Brilliant answer. Thanks for taking the time to tell your story – I've really enjoyed it.
–
To stay in the loop with the latest news, interviews and features from the world of toy and game design, sign up to our weekly newsletter here