Seven Towns' Steve Perrin on technology, teamwork and industry evolutions

Steve Perrin has been in the toy industry for 30 years – with 22 of those spent working at the renowned London-based invention house, Seven Towns.
From working on Ravensburger's Lotti Karotti back in 1999, to being one of the key figures involved in BOTI's recent success story, Stuff-a-Loons, Steve's role spans the development of ideas through to production as Seven Towns' SVP of Design and Production.
We caught up with Steve to find out more about how he first entered the toy industry – and dive into some of the biggest industry evolutions to have hit the inventing space over the past three decades.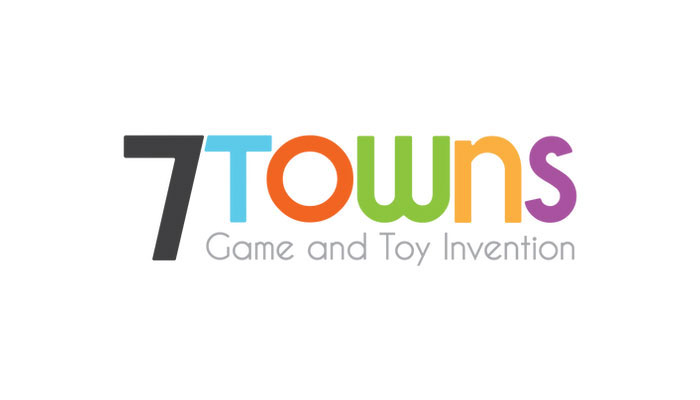 Steve, always nice to tie in. Let's start at the beginning, where did an interest in design come from?
I actually started on the path of design right out of school at 16. I was a fair all-rounder academically, but CDT was the only subject I could say I actually enjoyed. It was at a careers evening at school that by good fortune a representative from Colchester School of Art was there – it was not expected as my school was 20 miles from Colchester! They happened to be the head of the design department and he explained to me the Diploma course in Industrial Design. Up to that moment I had never been aware of design as a career.
It was the only thing I considered or applied for and thankfully I got a place. Following that, I went on to Saint Martins School of Art for my BA honours degree in Industrial Design, which was, again, the only course I really wanted to do. I was lucky to survive financially the first few months out of university with bar work and some general fill-in work for a small design firm as jobs in design back in 1992 were not easy to find.
Was toy design in your sights at all at this point?
Well a big part of my childhood involved making models and I spent a lot of time building LEGO, Airfix models and a large train set with a landscaped diorama. That was perhaps something which stood me in good stead as both courses involved building models of the products I designed, and that skill was probably the one which got me my first job.
I had applied to a small ad in Design Week which simply asked for a junior designer/model maker. It was the first real job I applied for and I got it. That was for Origin Products; not a company I had any idea about, least of all that the products they designed were toys, but it seemed pretty fun and the bottom line was that I needed a job!
So while playing with LEGO and Airfix models likely played a part in getting you interested in design, toy design was never the aim career-wise?
Toy design was never something I'd thought of as a career. To be honest, I didn't really care or have much choice at that point as a really needed a job and any job in design was rare at that time. It worked out pretty good and I stayed with Origin for eight years.
Absolutely. How did Seven Towns enter the picture?
Things at Origin came to an end as Origin began to separate. I was made redundant, which was a shock at the time and left me pretty desperate for a job as I had a mortgage to pay and eight years as a toy designer and model maker was a pretty niche background!
I knew Seven Towns as they were based two doors down in the same Notting Hill mews. If you didn't know, Origin and Seven Towns have a shared history and it was Seven Towns that got Origin into the toy industry – a while before my time mind you.
While I was with Origin, the relations between the two were very much as competitors and so when I left, I didn't automatically move next door as I had a non-compete clause, though I did contact Seven Towns. I worked freelance for a short time for a few companies – one of which was Caterbench that I'm sure you know too. That didn't last long as Seven Towns contacted me to see If I would be interested in a job and fortunately that worked out well as I'm still here 22 years later!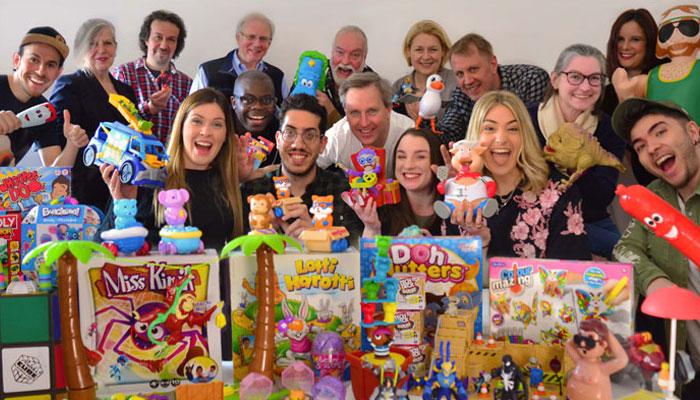 Great stuff. I wonder how many people had stints at Origin, Carterbench and Seven Towns. Can't be many! Delving into your process a little, how would you sum up your approach to invention?
That's an interesting question, mostly due to what you define as inventing versus design. Interestingly, both at Origin and Seven Towns the term inventor – or the role of inventing – was never mentioned in my interview. I was never asked to 'invent' something and I've only really been part of what I think of as true inventing much more recently.
Would you say you're more of a designer then?
Well over the years I've created many products, but I think if I were to call myself an inventor it would be with a small 'i'. I have mostly approached the process from a design perspective; that being how to identify opportunity for creative problem solving. The process of how to do that is not easy – and rather different where toys are concerned – but it can be learnt, and it's a skill that can be honed with experience.
I think over the years I have learnt there are many different approaches to creating products; it can vary and there is no right way to do it. For me personally, I find the team approach with some structure far much creative, productive and quicker than trying to work individually from a blank space. I believe strongly the strength of working in a team as its value is far more than the sum of its members.
This is one area where agencies like Seven Towns with a team of 'inventors' have a distinct advantage as we're able to offer more than the sum of its manpower or combined skills.

You mentioned earlier that you've been at Seven Towns for 22 years. Has your approach to design changed much during that time?
That's a big question as after 30 years in the industry, things have changed a lot.
If I may first go back to Origin, my eight years there were very different from those at Seven Towns – and at Seven Towns, my role has also changed through three distinctly different periods.
While at Origin, I started as a junior and we were all primarily working on brands; things like Polly Pocket, Lucy Locket, Mighty Max, Disney miniatures and Playstuff… All for Bluebird Toys. The big difference was while there was inventive work being done, when you're working within a brand you have so many more points of reference from which to start.
Another huge difference was that pretty much 80% of what I created made it to the toy shelves, that doesn't happen now!
I can imagine! And what did you kick off your time at Seven Towns with?
The first thing I worked on at Seven Towns was Lotti Karotti for Ravensburger, however my first six or seven years at Seven Towns were quite different to now. The business model at that time concentrated on specific partnerships around building ranges from our own inventions. These years were very much spent designing for these product ranges, where again at least 80% of what I worked on made it to the toy shelves.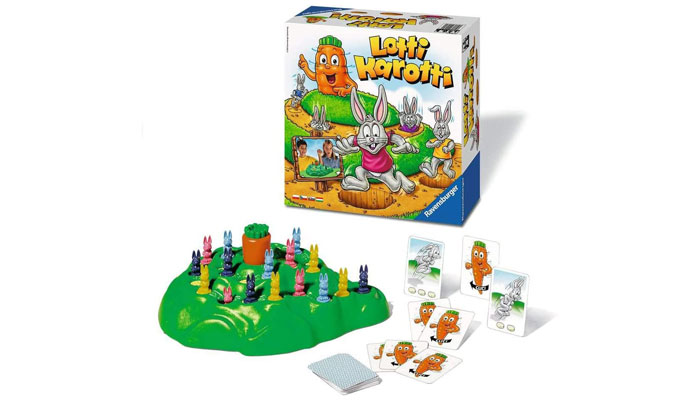 I was employed as a project manager and design engineer and tended to concentrate on these big projects. There was inventing going on by others and we had a pretty well stocked larder of great ideas, but at the same time Seven Towns was re-building the Rubik's brand, which went from strength to strength.
After about five years of working here, I was asked to take on all new product development, manufacturing and sourcing for the Rubik's brand. This really developed my engineering and technical problem-solving side, as well as teaching me so much about manufacturing and costing as I worked with Far East vendors on behalf of all our licensees.
I did this role for around 10 years and it took up around half of my time and again, saw 80% of what I was working on making it to the toy shelves. There was inventing and pitching going on at the same time – but nothing like we do today. The approach was very different, favouring the lower risk model of backing our own ideas and partnering with companies to get them to market.
At what point did Seven Towns' approach evolve into what we see today?
It started to change around seven years into my time at Seven Towns when David Kremer took a step out of the business and Mike Moody came in as MD. Mike helped increase our customer base and we began pitching more ideas to more companies. I was still very much embedded with the Rubik's business at the same time, and then moved up to work directly with Mike in the sales and pitching side of the inventing business and continued as the conduit through which all development of the ideas we licensed flowed.
For perhaps the next seven or eight years, I straddled the two parts of the business – both Seven Towns and Rubik's. Within Seven Towns, my role was still in project management as while we increased inventing and pitching, we also did a lot of development as a full turn-key service to help our licensees get those products to market.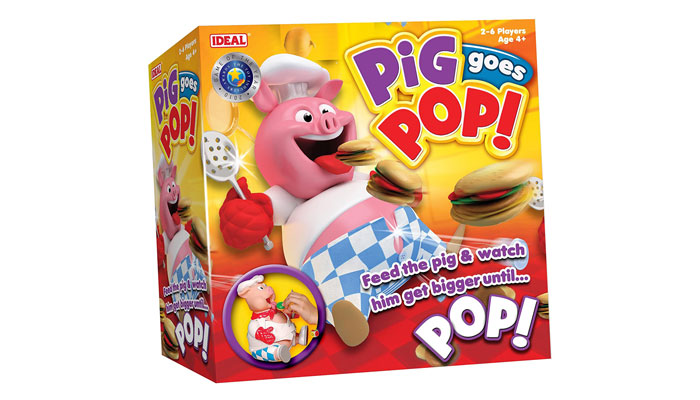 You mentioned Seven Towns having a well-stocked larder of great ideas – talk us through some of those.
One of our most successful was Pig Goes Pop. It was actually invented before I joined Seven Towns. That was one of the items we did the full turn-key development of, and we often did that over the years on items like Splashy the Whale and a number of games for Ravensburger.
Ah, I didn't know Splashy the Whale came from you guys.
Interestingly, Splashy the Whale was an inventor item. We work with many outside inventors and that was one I took from a very raw idea right through to the final production design.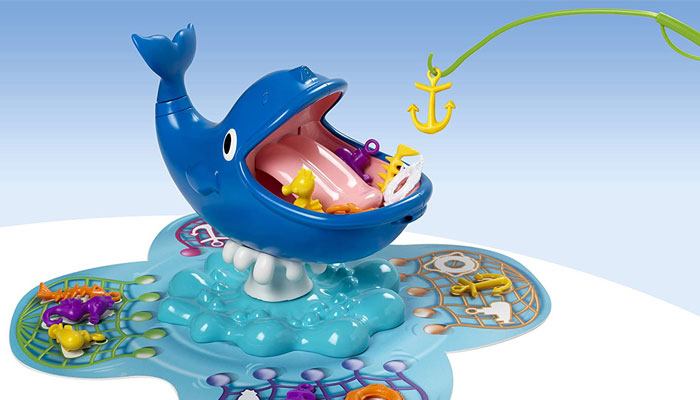 And to fully answer your question about Seven Towns' evolution, Rubik's stopped being part of the Seven Towns portfolio about five years ago. That actually created a lot of opportunity as it freed up our time and we've also evolved when it comes to our skills, our resources and our changing team.
I'd say the big difference today in our approach is the pace and volume of new ideas we create. Our business model now is very much as an inventing group – we're probably creating four times as many new ideas, pitching to at least twice as many companies and four times more often!
Today, you're Senior VP of Design and Production at Seven Towns. Does that still see you get involved in inventing?
Yes and probably more than ever! My individual time to truly invent is limited though, and as I said earlier, I actually prefer the team approach. My personal skillset is still used towards the development of ideas through to production, which does often involve a lot of inventive development. Most recently, for instance, we licensed a concept to BOTI which was quite different when we pitched it to what it eventually became.
It was one of those moments where an idea came to me and I said to BOTI, "You know if we took this, turned it on its head and added this, we could do this with it!" That project became Stuff-a-Loons which I did the full development for. It won us a Play Creators Award for Toy Designer of the Year.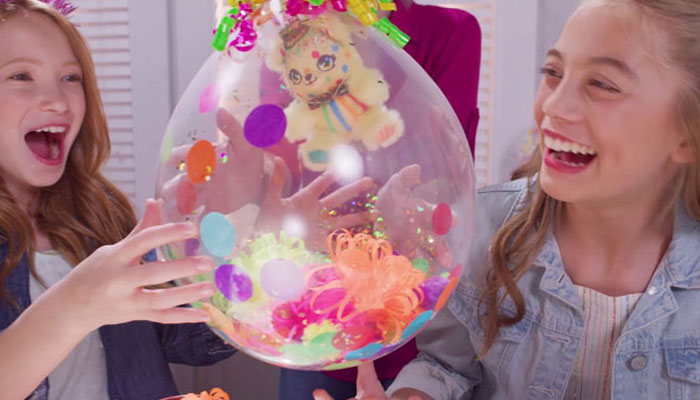 It did indeed; it's a fantastic product. We've discussed some of the big changes within Seven Towns over the decades. What were some of the key tech changes, and how did they impact how you guys design?
Wow, it's hard to actually believe how much things have changed. When I started, the internet didn't exist, computers were only being used for word processing and everything was still communicated by fax! I remember introducing what Photoshop could do at Origin and trying to explain what email would give us when we can send colour pictures!
When I joined Seven Towns, they were a little more progressive but still no email and the only 2D graphics being done on a computer were very basic logos. I remember getting the first Apple 1 digital camera and Stylus Inkjet printer – they were a revelation!
Most of the team were pretty old school with some amazing traditional skills, but I had taught myself programs like Photoshop, Freehand and Qwark and introduced them into Seven Towns. I also started to hear about 3D printing and David Kremer was interested and keen to invest in new tech. I researched a lot across both 3D printers and which 3D CAD to use.
14 years ago we got an Objet PolyJet 3D printer and Solidworks. This revolutionised how we work and just this week we got a new J35 Stratasys printer. We also have a number of FDM printers and eight seats of Solidworks.
So in around 15 years we went from doing everything by hand – that's 2D, 3D and we even used VHS tapes which we sent by courier – to everyone being literate in 3D CAD, drawing everything on an iPad and making models for 3D printed parts in multiple materials. We also now make videos in 4K that we can send over the internet in minutes.
That change in technology is probably the biggest change to affect the inventing space. All design graduates have this skillset and the ability for anyone to learn by themselves is available via the internet. The cost of the kit to create what you need to demonstrate your ideas to a professional level is now very affordable and available.
Steve, this has been great. Before I let you go, one last question: How do you fuel your creativity?
That's very hard to say… I don't think I have any one way or am even conscious of how ideas might come. However, I find the team approach for me the best way if you want to force the issue to 'invent on demand'. I find my personal input is more productive when stimulated by the interaction of team brainstorming and this is something we've recently done much more of at Seven Towns.
As for creativity fuel, just being embedded and aware of what's happening in the industry really important. We get some very confidential insights and wish lists from all the major toy companies – which can be a good fishing ground – but being more aware of the whole industry and all the smaller, and often more progressive, new companies is really important.
That fuel has been the most difficult thing through the pandemic as that industry insight has been lost through not being able to go to trade fairs or factories to see companies' product lines. This meant we needed to fuel up in other ways, mostly through the internet and looking for toy market trends but also new social trends.
Other than that, it's by playing with my kids and trying to match what they're aware of and into with possible new ways to encapsulate those observations into new products
Thanks so much for taking time out for this Steve. And to your point, hopefully we can get back to catching up at toy fairs in real life very soon.
—
To stay in the loop with the latest news, interviews and features from the world of toy and game design, sign up to our weekly newsletter here