SG Labs' Michael Gramelspacher and Rory Sledge on Yellies, Bang Zoom and the best way to have ideas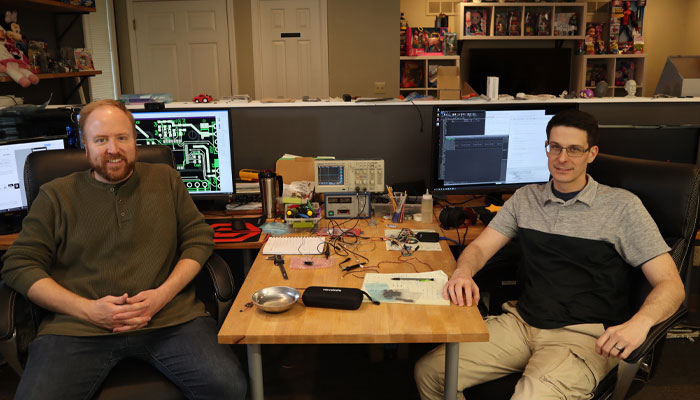 Entering the industry, engineers Rory Sledge and Michael Gramelspacher had never worked for design firms or toy companies.
What's more, they had no training in finance/accounting, patent law, licensing, mechanism design, 3D CAD, audio/video editing, or character design.
Twelve years on, their company – SG Labs – isn't just surviving: it's thriving. We found out why, and what they've learned along the way…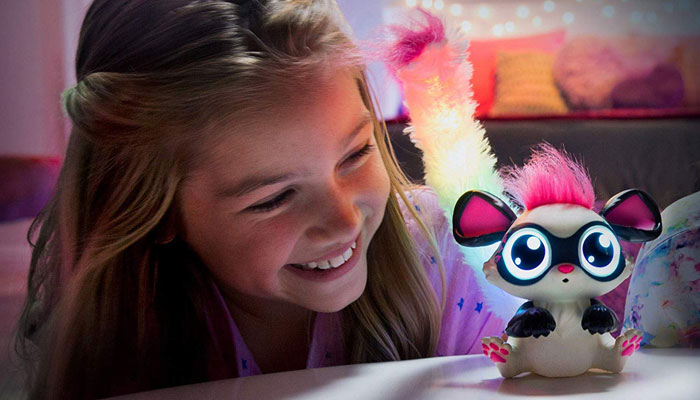 Chaps, you're part of the team behind hits such as Lil' Gleemerz, Rubik's Slide and Speech Breaker… But how did you get into the industry?
We had some unfortunate luck! We not only licensed the first toy idea we came up with, we also signed an associated-technology development deal. This gave us the impression that toy inventing was going to be no problem… So we quit our day jobs and committed ourselves to our start-up full-time. It turns out it's not so simple as we first hoped! But with a lot of work and advice along the way, we've been able to build a successful business.
So how did you meet?
We met when we were randomly assigned to the same floor of a dorm our freshman year of college. We developed a friendship working on homework, group projects, and hanging out with our girlfriends – now our wives. As a hobby, we loved coming up with new product ideas, and tinkered around building prototypes, but never knew what to do with them once we were done.
We knew we didn't want to launch a hardware company, though, so mostly they sat on the shelf. When we graduated, we went to work for a high-tech start-up working in embedded systems.
Embedded systems? Controllers in products?
Broadly, yes. We were developing Bluetooth-based products, and software for cameras and printers, as well as industrial and medical devices. After a couple of years, we went to a small tech company in St. Louis: their sister division owned some animation properties and we ended up interacting with several toy companies.
Around this time we met Darin Barri who was leaving Mattel to start 628 Design, and Jon and Sarah Vanderbeek who'd recently launched Sweet Spot Studio. They were an inspiration.
Oh, wow. What a great thing to say.
It's true; it was the first we'd ever heard of toy inventing as a profession! Then we saw the potential of a new home for the ideas and inventions we'd put on the back burner.
Getting started, we did work-for-hire for Brian Weinstock of Really Big Ideas, eventually partnering with him on some new toy ideas. We owe our initial education about the business to Brian. He acted as our broker; his placing our early items set us on a path to success. With a lot of ups and downs, we've grown from there.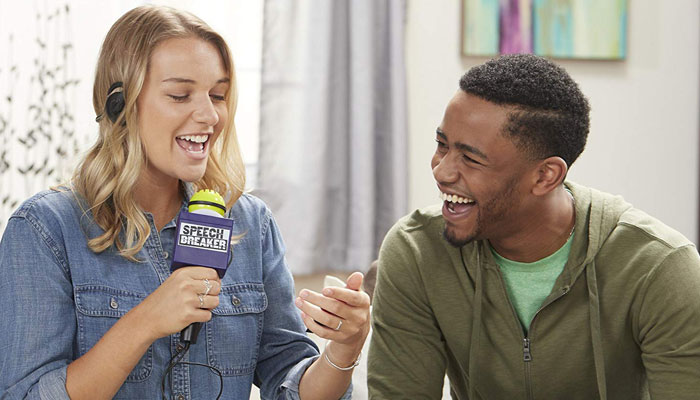 You now have a symbiotic relationship with Bang Zoom Design. Tell us about that.
We have a fantastic relationship with Bang Zoom! We started working with them in 2013. Fate must have felt we needed to meet because Ben Dermer of Spin Master suggested to Bang Zoom that they should work with us. Around the same time Jason Potinsky, formerly of Ohio Art, independently suggested we should work with Bang Zoom.
We met and did a few electronics and software-development projects. Things went very smoothly. After a few projects together, we decided to make the partnership official.
How does it work? You have a communal pot of ideas?
It's a bit of a "yours", "mine" and "ours" relationship.
For the "yours" items, we essentially do all of the software, electronics and technology development. They come to us with their latest idea, and we bring it to life with the lights, sounds, motor control, and animation systems.
The "mine" items are SG Labs concepts we take to Bang Zoom. We use their wealth of experience to help refine ideas, and then they act as our exclusive broker to attempt to license our items.
Interesting! And the "ours" category are things you develop side by side?
Yes. We have a close relationship, so these are concepts we brainstorm and develop together. We divvy up the prototype and development work, then Bang Zoom represents them to the trade.
Obviously, we'll spare everyone the business details of how this all works, but we've got it all sorted out and running along. We've learned so much from the experience of Steve Fink, Neil Hamilton, Mike Hoeting and the rest of the gang. We owe a large portion of our success to them.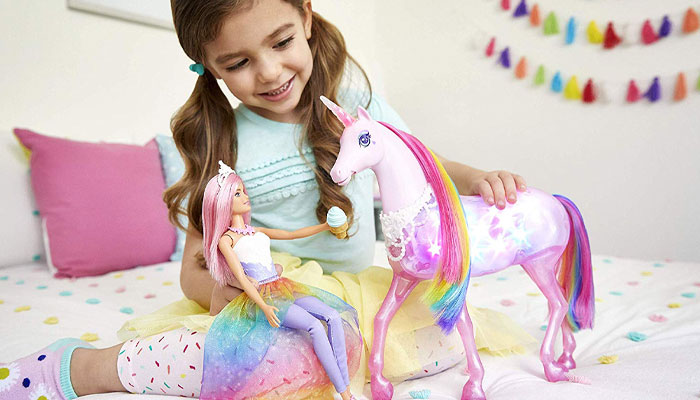 You're very generous with credit… And how is toy design changing, do you think?
We're not the first to say that toys is a fashion industry, but it's an apt description. Kids, and parents are always looking for the latest and greatest idea – and so is the toy industry. Those ideas must be refreshed, constantly.
I really think there are two sides to the toy design question… One is where trends are pointing, and what the toy companies are asking for, and the second is how we, as inventors, fulfil the creation of those ideas.
And to what degree, typically, do your initial ideas change before hitting shelves?
Sometimes our concepts change a lot, sometimes barely at all. Much of that depends on what the "invention" portion of the concept is. If what we're pitching is a clever use of technology, a new mechanism, or a unique visual effect, there's a chance that what ends up on the shelf will be a significant departure from what we initially pitched. In these instances, when we show a "feature" like this, the toy companies identify with it and find an application for it within their own brands and IP.
But that changes when you show more rounded items?
Yes; with a fully-thought-out and purposeful item, or line, the final result is a much closer match to the prototype. Functionally, Lil' Gleemerz, Barbie Dreamtopia Magical Lights Unicorn, and Rubik's Slide are all very similar to what we initially pitched. The brand and design teams work their magic on the items visually, of course, because we're engineers, not artists! The core play and features of the concept remained the same though.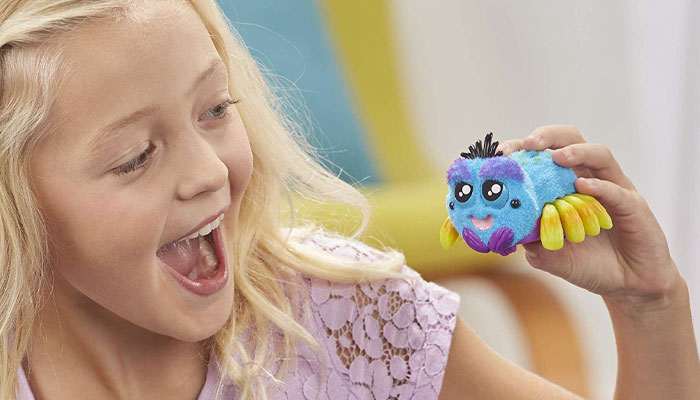 Your yell-and-race toy, Yellies! was nominated for a Play Creators Award award. How did they come about?
Yellies! is a Bang Zoom concept for which we did the electronics and software development. It forked quite a bit from the initial idea to what landed on the shelf. While all the iterations held the core yell-to-activate idea, there were four or five fairly different versions before everyone felt it was right.
Bang Zoom's persistent creativity and close partnership with Hasbro paid off to get that great line to market – and to annoy parents everywhere!
What compromises did you have to make in their execution?
Yellies! had both cost and technical challenges… Some of the earlier iterations had two units in a package as well as accessories. At a time when retailers were heavily focussing on $15 price-point toys, cost played a big role in refining the Yellies! concept.
So some trade-offs, essentially, to hit the price point?
Yes. For example, from a technical perspective, Yellies! contain motors… But motors are noisy – both electrically and audibly – and Yellies! rely on a microphone to function. We had a lot of challenges to overcome to get a toy that felt truly responsive to kids shouting at it, while making sure we were ignoring motor and mechanism noise picked up by the microphones.
We did a lot of this work on the prototype side, but the team at Hasbro did a great job in sorting out any remaining issues for production.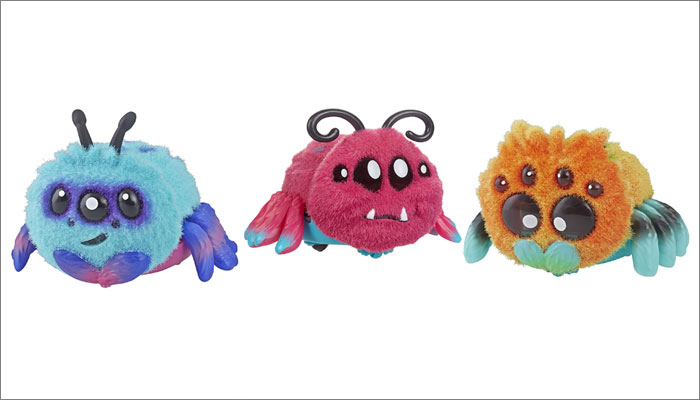 Some new inventors seem reluctant to make these compromises. Not you?
No; we constantly make compromises like these when creating a new toy. As electrical and computer engineers, 90% of the toys we work on have electronics, motors, lights, etc. in them. To be price-competitive with items that don't have as much technology, we have to be clever about how to get the most features for the lowest price.
If you had to sum up your approach to toy design, what would you say?
We used to design with the intent of blowing away the inventor-relations teams. Since we were new to the industry and relatively unknown, we had to make an impact by setting something technologically impressive on the table. We tried to make a name for ourselves by showcasing our development capabilities. Our goal was only to get a concept picked up by a toy company, with little thought toward the end consumer.
Now that we have a history with the major toy companies, and they know what we're capable of, we've refined how we approach design.
In what way? You've simplified things? Or you instil the ideas with more empathy for other people in the buying and selling chain?
Both. We try to distill our ideas down to what makes an invention unique and what that core concept is. We want to make sure that idea shines through loud and clear. We strive to give marketers the tools and message that define a particular concept. We try to keep the end consumer in mind so we can make a toy they want and can quickly understand. If we can't characterise our invention in a sentence or two, or a 15 to 30 second video, we need to rethink and refine a bit.
In your experience, what's the best way to have ideas?
The best way to have ideas is to put in the work! Just like any creative profession, there are times when inspiration strikes and you have the seed of a new idea… But when you're in the business of constantly selling ideas, it often isn't enough to wait for new thoughts to pop into your head.
We watch for trends, scour social media and video sites, research new technologies, materials and capabilities. There's a trickle down of what's technically possible in consumer goods to what can be achieved cost-effectively in toys. So we keep an ear toward what is happening at E3 and CES to see what might be possible in a few years.
So you're looking at the electronics expos for inspiration: how long is the trickle down?
That used to be about seven years, but now I'd say it's more like three to four. We also get constant feedback from toy companies, brand teams, and retail buyers. We take all these aspects into account, throw in a bit of wacky, unexpected humour, and then try to turn that into an idea that'll either be a great fit as an item for existing toy lines, or so remarkably new and different that it can stand alone and compete next to those brands.
What question haven't we asked that you'd love to answer?
People are always asking us if we work with anyone besides Bang Zoom. I say, come talk to either of us! We're in a happy partnership with Bang Zoom that we have no plans to end, but we all have the same goals in this business – to make and sell great products. If you're working towards an idea that benefits from having SG Labs and Bang Zoom involved, don't hesitate to reach out. I'm sure we'd find a way to make it work for everyone.
Finally, what's the most interesting thing on your desks or in your office?
Right now it's a giant trash bag packed with this funky brown poly fill that we recently had to un-stuff from a bunch of pillows.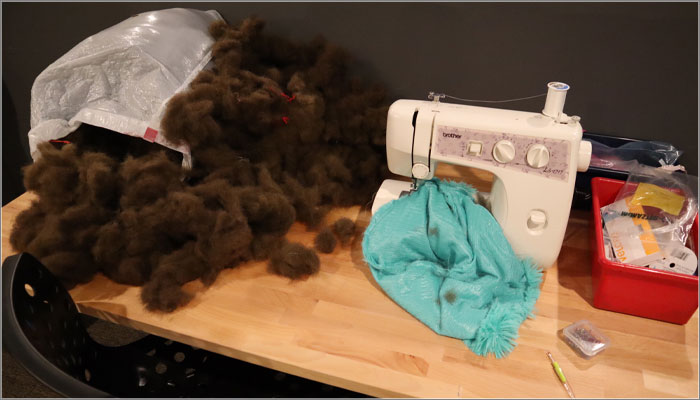 We needed to get a specific fabric we were trying to source but it looks like we had to shave a pack of wild monkeys.
Ha! A huge thanks for your time guys – speak soon!
————————————–
To stay in the loop with the latest news, interviews and features from the world of toy and game design, sign up to our weekly newsletter here