Si digital's Tom O'Malley on how the digital agency has helped bring innovation to the world of digital in the toy industry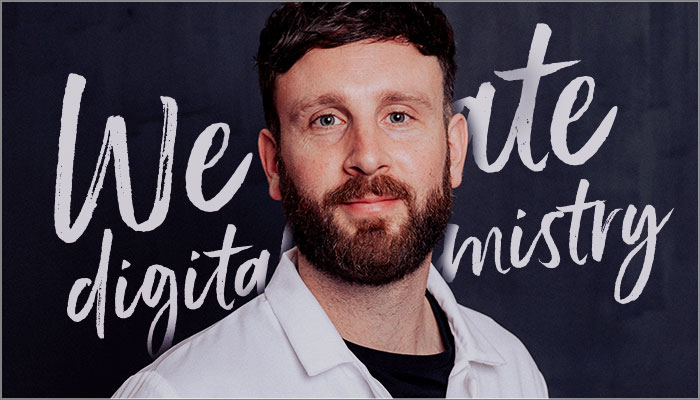 Whether it's helping a toy firm with streamlined inventor management systems, or working on a Halloween-inspired campaign designed to shock (literally… their staff were given electronic shocks), Southsea-based digital agency Si digital are specialists in playful innovation.
 
The firm's raft of services help toy and game companies solve problems and remove headaches; whether it's ensuring firms bolster their approach to inventor relations or creating slick approvals systems to make life easier.
We caught up with Tom O'Malley, Si digital's head of design, to learn more about the agency's work in the toy sector, and why the play space has proved to be such a good fit for the company.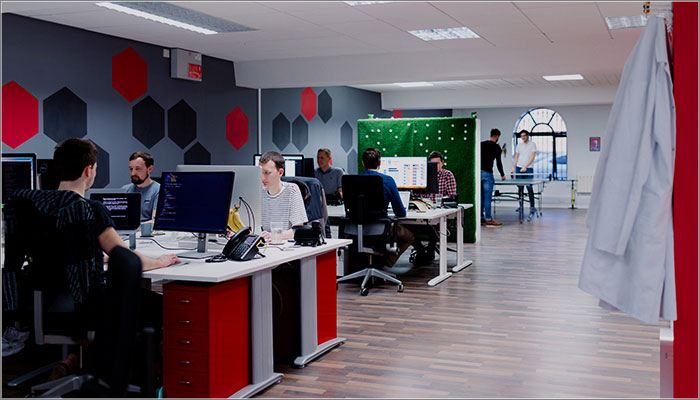 For those who may be unaware, who is Si digital and what do you do within the toy and games industry?
Great question. We're Si digital, a digital agency based in Southsea, Portsmouth . We've been established since 2001 and over the years we've helped some exciting clients with digital innovation. Our services include user interface design (UI), user experience design (UX) and Bespoke Software Development.
We're a mix of creative and technical minds who produce fun, user-friendly designs and process-driven systems to help streamline internal workflows. Simply put, we create websites and software applications.
To date, we've helped global toy and entertainment companies develop digital platforms and we've created a number of consumer-facing brand websites too.
Can you tell us a bit more about the digital platforms that you create and how they help the toy and entertainment industry?
We create digital platforms that meet a number of challenges a toy and entertainment company could be facing. For example, a current internal process might be resource intensive and therefore, could be automated or an existing system might be painful to use and frustrate the team resulting in lost productivity.
Below are some of the types of platforms that we have created.
· Inventory management platforms – Helping toy companies communicate new product lines and allowing retailers to browse, save and download information.
· Asset libraries – Keeping all assets in one place and giving clients access to download them; saving endless WeTransfer uploads. With different user permissions, some can self-serve.
· Inventor management systems – Giving toy companies and inventors a way to track submitted ideas at each and every step of the process, all managed in one place. No more email chains to follow or lose track of!
· Online approval systems – A place to upload documents or artwork and receive approval from customers and suppliers. This provides a single reference point for everyone involved in a project.
These are just a few examples of the platforms we create.
Everything we design and build is based in the cloud and accessed via the browser, with high levels of security put in place. There are no complex IT installations and these platforms are accessed just like logging into Facebook.
We build products with the user experience in mind. They're not systems that look like they're from the Nineties; clunky and slow. They're modern digital platforms that are branded and bespoke to the company we build them for that solves real business challenges to improve staff efficiency or communications with suppliers/retailers.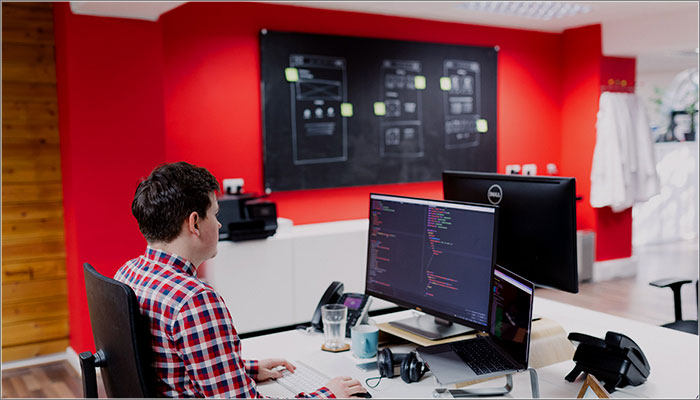 You also mentioned that you've created a number of brand marketing websites. Can you tell us some more about these?
Of course! We've had some real fun creating animated landing pages and brand marketing websites for some pretty cool products. The aim of these pages is to tell a bit of a story through animated page elements or explain in simple terms how a product or toy works.
It's always fun to bring to life some of the assets that are part of a wider brand style guide or failing that, creating our own. Creating pages like this really gives us the opportunity to be creative and bring that little delight factor to cool brands online, which makes for great PR for the company looking to engage with the market. You can check some of these out on our website at sidigital.co.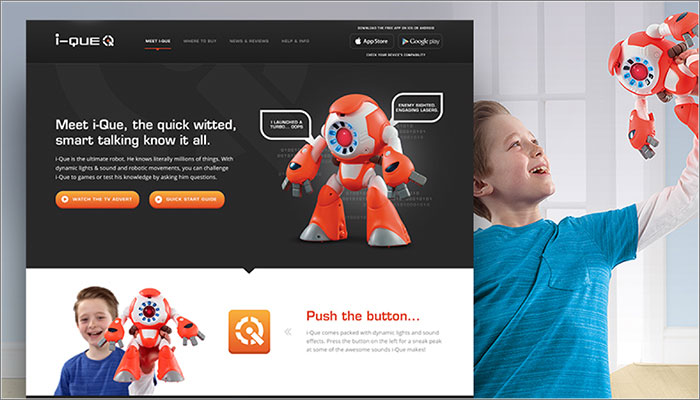 Can you tell us about your company hack projects? These look exciting!
Hack projects have been a bit of a side initiative of the studio. They were started to give staff time to learn new technologies, experiment and have some fun collaborating together.
Our first hack project was called 'Shocking Halloween' which was a digital meets physical hack. We rigged up joke shop, electric lighters that give you a little buzz when gripping them, to a system that dealt these little shocks to members of staff whilst working. The system was connected to their fingers and the shocks were sent by the community on twitter (don't worry, it was totally safe!).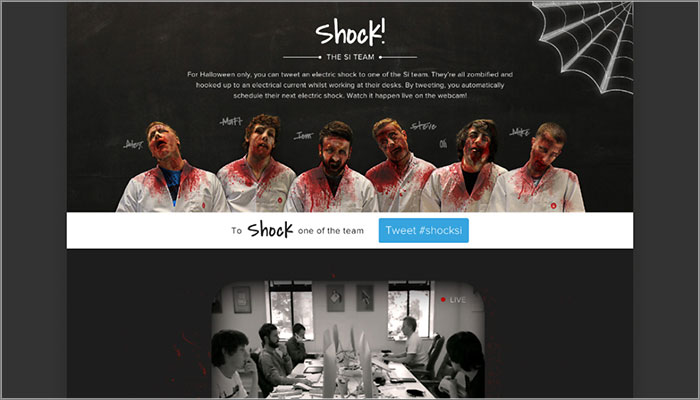 By tweeting our @sidgtl channel using the hashtag #shocksi, tweets were queued and then a shock was dealt to one of the team. The Apple Macs snapped a picture of the moment the shock was received via the built-in iSight camera which tweeted this back to the user. This caused quite the stir online and in just one working day we received 18k visitors and 1.3k tweets.
With a lot of UK companies owning ping pong tables as an office perk for staff, a more recent hack project looked to help office ping pong players to record their scores in-play and create leaderboards to keep track of rankings. The team designed a 'progressive web app' which functions as an app but is browser-based. It takes seconds to set up and start scoring.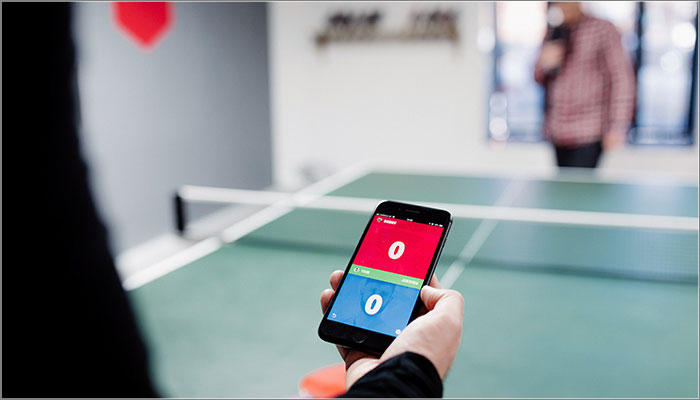 Called tivit, the app pushes out audio cues, announcing when each player has scored a point then, at the end of the game, the result is automatically added to the leaderboard so players can see who the office champ really is. We released tivit as a free download , which can be used anywhere to score and record ping pong games.
That's just a couple of our hack projects. We've also created an internet controlled robot with added gamification and immortalised Walter White from Breaking Bad into a Whack-a-mole style digital game .
Keep an eye out for our future hack projects, as we're always looking to do fun and exciting things with new technologies that includes an element of play.
What inspires you to want to work in the toy and games industry and how do you all stay creative?
Being a digital agency, we get to work in quite a mix of industries. Some are exciting and others can be a bit dry. We've always found the toy and games industry to be one of those that we really enjoy. It allows us to work fun projects such as building and animating characters or communicating the fun aspects of a new product in engaging ways.
There's so much possibility across the digital spectrum to implement cutting edge technologies and we just love having the opportunity to implement these to help toy and games companies innovate.
How do we stay creative? I think at heart, we're all big kids in the studio. We love to play ping-pong or setup up multiplayer Mario Kart on our Nintendo Switch and some of our notorious hack projects inspire creativity as they always nearly have gamification factors. We're also just by the beach in the creative town of Southsea, so there are lots of opportunities to stay inspired in these sort of surroundings.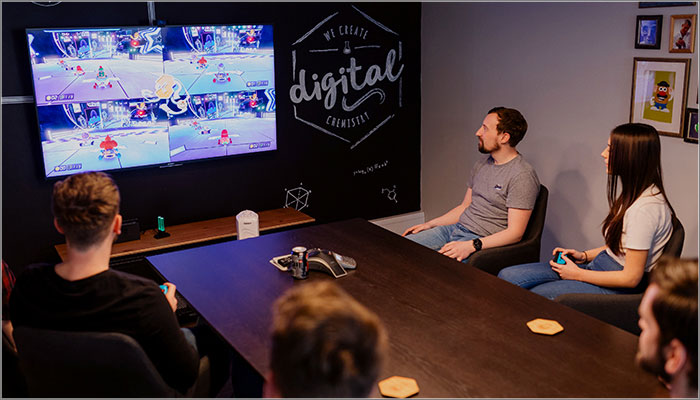 Can you tell us a bit about yourself, Tom. What was your favourite toy growing up?
Yeah, sure. I'm Head of Design at Si digital and I oversee all of the creative and a lot of the day-to-day projects that we work on. I've been with the agency over seven years now, so I'm a bit of an old timer around the studio.
Before life at Si digital, I studied Illustration at the University of Portsmouth and then moved into print design where I worked on things like branding and magazine layouts before transitioning to digital UI/UX.
When I'm not working, I enjoy life by the sea in Southsea. Getting out on a paddleboard helps me disconnect and unwind from digital. I can't think of anything better than sitting out on the ocean watching the world go by.
My favourite toy? I had a few of them when growing up! I had plenty of action figures to keep myself entertained and when I was a bit older, I became a little obsessed with collecting the small Corinthian football figures. Being a bit of an artist, I liked to get creative with them and during the transfer windows, I would repaint a player who had moved clubs into their new kit. Alan Shearer's move from Blackburn to Newcastle springs to mind!
I had quite a few Mr Potato Heads too, so it was quite surreal when I did get to work on a project involving him.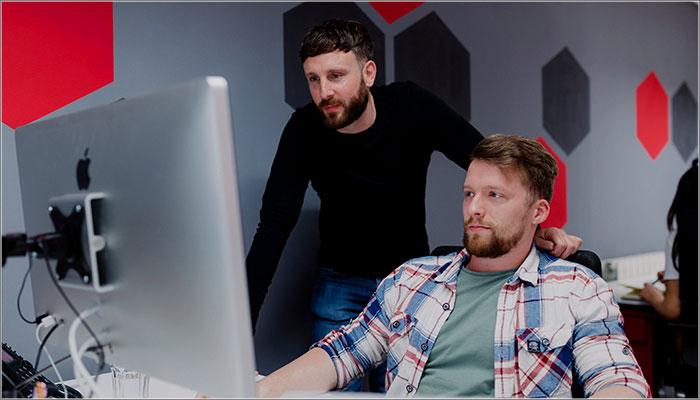 Thanks, Tom. If a company is interested in Si digital's services, how can they reach you?
If there's a challenge that you and your team are facing that you think we might be able to help with, we'd love to hear from you. You can email me directly at tom@sidigital.co or visit our website to find out even more about us at sidigital.co. We are also attending Mojo Nation's Play Creators Festival in September so look out for myself and Steve our MD at the event.