Skew's Oliver Dyer on how the studio's 'Think. Shop. Do!' workshop will help delegates crack brand challenges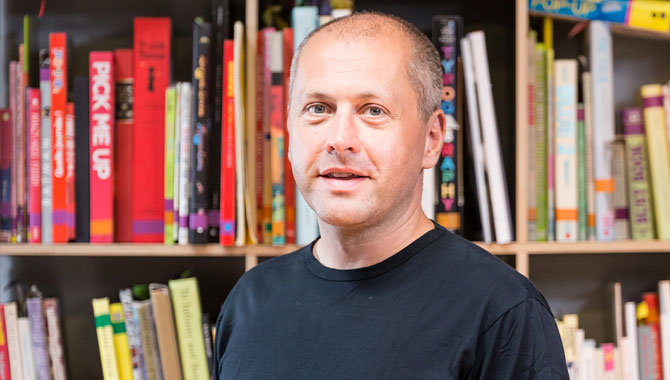 On Wednesday, March 30th, brand extension creative agency Skew is hosting a one-day retail research event called 'Think. Shop. Do!'
The day will have limited places and is aimed at helping those working in brand extension to gain focused retail insight.
We spoke with Skew's Oliver Dyer to find out more about what the day has in store – and how people can come along.
Oliver, it's always great to catch up. You have an exciting research event coming up – 'Think. Shop. Do.' How would you describe it?
It's a retail research day and workshop. We'll pack in a week's worth of research into a single day.
And who should be coming along?
It's for everyone in the licensing industry; anyone to do with brand extensions who's looking to take IP from one place to another. It's particularly for anyone who feels they have a challenge they want to address. This will be the perfect day to help you crack a creative, brand-based, or commercial challenge.
It sounds great. What led you to organise 'Think. Shop. Do'?
Well, Skew is completely focused on effectiveness and on delivering effective design and effective strategy – and this is one of the simplest, most accessible and most effective research processes we use every season. We wanted to share it.
The idea came from interviews I'd conducted with lots of clients in the licensing industry. What came back was that commercial and creative teams don't work closely enough together. The teams are often quite siloed, and yet they're inextricably linked in our industry. We wanted to see if we could do something to break that down.
Everybody goes shopping – it's not a technique you have to spend a lot of time learning. So we think it's a really accessible way of getting people together to focus on a common challenge.
So, it's a proactive, experience-led workshop? Not a whiteboard in sight?
Absolutely. Once people get their ticket, we'll have a one-to-one session with each person to discuss their challenge. The key thing with this approach is a focus; a real, singular focus, like 'How do I get my IP to work in this category?' That helps everything fall into place and you get so much more out of it.
We've done a route of the areas we'll cover, and we've picked places that'll be useful and inspirational for them to see. We'll also set them their own research so they can pick out their own points of interest.
We'll also do some teaching around how to gather the data – and help people get over the fear of taking loads of photographs in-store.
Places are limited, so anyone interested in attending should head to https://skewstudio.com/retail-workshop-event.
Yes, that's right. People can register their interest there and we'll release tickets later this week. It'll be first come first serve.
Great stuff. And do you this research event could be the first of many?
Yes, we've got another one we might do before the summer, but that won't focus on shops. We might do another one in September. We'd like to do stores in East London, and markets… There's so much we can do.
It sounds incredibly useful – and fun! I hope it goes well, and again, anyone interested in attending should head to: https://skewstudio.com/retail-workshop-event.
–
To stay in the loop with the latest news, interviews and features from the world of toy and game design, sign up to our weekly newsletter here