Snap Ships Tactics soars past Kickstarter goal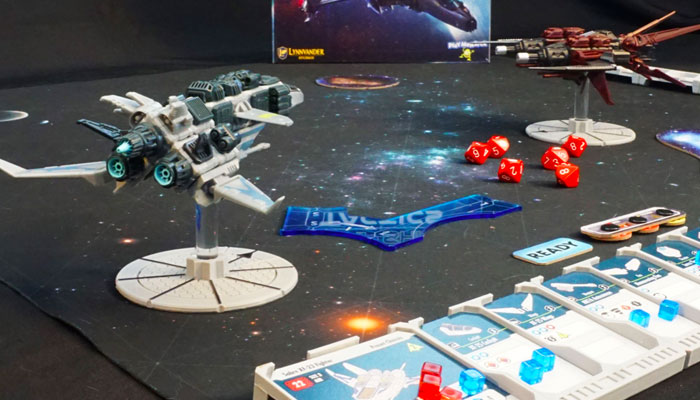 Snap Ships Tactics – a board game based around PlayMonster's Snap Ships toy lines – has smashed its crowdfunding goal on Kickstarter.
The game landed on Kickstarter in late June looking to raise $65k and has already passed the $180k mark, with over a week of the campaign left to go.
Designed in partnership with Lynnvander Studios, Snap Ships Tactics sees players assemble custom ships from a library of hundreds of detailed plastic parts that affect how the ship functions in the game. Players battle each other with single or multi-ship squadrons, or can team up against ships controlled by the game's AI.
"Snap Ships has been waiting for an innovative game system to utilize them to their fullest potential," said Snap Ships co-founder Scott Pease.
"We have realized that vision with Snap Ships Tactics, and are thrilled to be on Kickstarter to introduce Snap Ships to a whole new community of tabletop gamers."
Lead designer Josh Derksen added: "I have been a fanatic Snap Ships builder since they released in 2020, and creating a tabletop game for them has been a real pleasure.
"The modularity of the models makes for such an exciting game design. Snap Ships Tactics is light enough for parents to play with their kids, but deep and customizable enough to entice veteran wargamers."
Check out the Kickstarter campaign for Snap Ships Tactics here.
–
To stay in the loop with the latest news, interviews and features from the world of toy and game design, sign up to our weekly newsletter here