So Sound's 'glue', Jazmine Sines, on recruiting designers, organising teams and being creative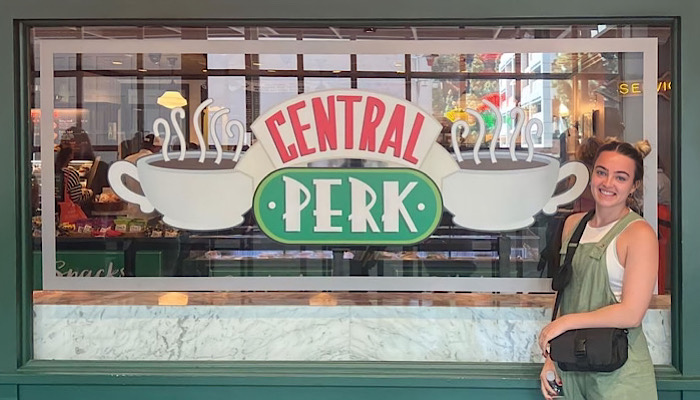 Jazmine Sines! Thanks for joining us. I've got out of the habit but I often used to start interviews by asking the same question… What were your favourite toys and games growing up? And why?
Hello Deej, Thank you for having me! So I LOVED board games growing up and my absolute favourite was Monopoly. I loved collecting them! Every Christmas and birthday, I'd ask for whichever special edition was out that year…
Even if it wasn't particularly relevant to you?
Yes. I even asked for a World Cup one once – just because it was the one that was out. I had to have it! Then I'd make all my family play with me, which they hated – but I thought it was great. To this day, I still see the new one out and want it!
Well, Monopoly's got its haters but it's a heck of a brand… I love that there are super fans. And how about toys?
I'm not sure you'd call them toys, but I loved Hama Beads. I'd love to make all my favourite Disney characters with them. Then there'd be too many in my room, so I set up a little stall outside my mum's house and sell them. There was this one lady who used to walk her dog and take pity on me. She'd buy something, but I'd be happy just to have made something.
Love it. I tried Hama Beads quite recently – I can see that being addictive. Alright, so… Jazz, you're one of these people that does SO much in a company that I'm not quite sure what your actual job is! What does So Sound call you?
My role is Design and Invention Co-ordinator.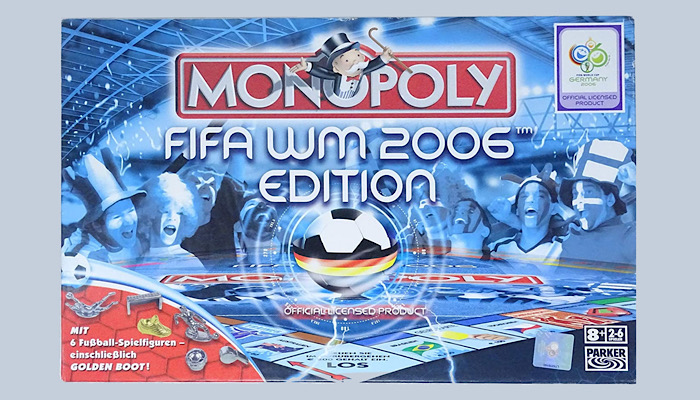 So what does that mostly entail?
Mostly that entails making sure the team is hitting deadlines, setting up meetings with companies… At times that's for pitching our inventions, at others it's to showcase all the amazing things the rest of the So Sound team does. I also help with anything I can on the design side, manage the invention portals, keep up with the client communications… There are lots of things, aren't there? I could go on!
You could! You listed a lot but what you said hardly does it justice… So what's your background, Jazz?
My background with So Sound began around 2013. I started as a sound engineer. I was there for around two and half years, then decided I wanted to go back to college and study to work in fashion. In the time I was gone, So Sound evolved massively…
Oh? How so?
For one thing, TJ Morrison had pushed to start the invention side of the business – and that was going really well. I'd pop in every so often to see what was happening, and something new was always going on… Then the design side started to go really well and TJ came to me with a job opportunity. I mean, who wouldn't want to be involved in helping a team come up with toys and games? I took the job in 2021 and haven't looked back!
I say that about working with Mojo. Although in my case I simply daren't look back… So you've only been doing this current role since 2021?
Right.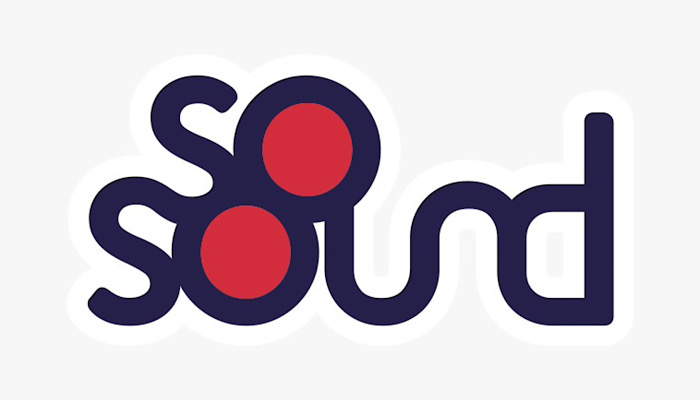 Well, that surprises me. I thought you'd been there longer and that we'd simply not met. Now, I often hear you referred to as 'the glue'… People feel you strike the ideal balance between organisation and creativity – a rare ability! Which part comes more naturally to you? The organisation or the creativity?
You're too kind, Deej! But thank you very much. I'd say the organisation part comes most naturally to me. I've always liked to keep things easily accessible and I love anything that saves time! Creativity has always kind of been there for me with my previous roles, however, and I've seen it come into action more since working in this line. I'm always trying to help out the team with something creative!
And out of curiosity, which project has taken you furthest away from your job description?!
That's a funny one! Well… When I first worked for So Sound, they got a new project in. They had to make the music for a new toy advert that was coming out and the client wanted it to be catchy. The team asked me if I'd be willing to give the demo version a try – which I did…
You recorded the song for a rough cut?
Right. So I then realised I could sing, but just a little bit! In the end, they picked me for the actual advert as well. It was a fun experience, although all my friends and their kids would sing it to me. They teased me about doing a live performance – which never happened, fortunately!
Ha! Did you enjoy doing it?!
I did actually! Sometimes it was tough as there were a lot of words to fit into a sentence – and I'm obviously not a professional singer or voice artist. But James Livett helped me a lot – as you know, he's a total pro at what he does! I think I ended up doing four different adverts, then Lucie from So Sound took over the reins. She's a really fantastic singer, so I bowed out!
Bowed out! Should've had a farewell concert. You know, I wonder if we should do a Mojo award… Best jingle… Best advert, maybe. And out of interest – just so Adam Butler can find it on YouTube – what was that first product you were adverting?
It was My Fairy Garden by Interplay at the time; now owned by PlayMonster.
Aww, lovely people! Speaking of which, you've also helped bring some fantastic talent to the industry by recruiting new So Sound designers. What advice would you give someone applying for that kind of role at the company?
I'd say be confident in the ideas that you show. Nothing is ever silly; we're in a creative industry and there'll always be a reason why you wanted to come up with what you have. Also, make sure you do your research to see if something similar is out… Research is key to see what's already out there – and to see why the idea you have is better!
Great stuff. What's So Sound got in store for us during 2023, Jazz?
2023's already looking like a great year! We have someone new starting this month which is really exciting. Also, at last year's Mojo Pitch we met Ridleys for the first time and were thrilled to licence a game with them. That goes into development this year. We have a few other things lined up, but they're hush hush for now – watch this space!
I will! Finally, then… What's the most interesting thing on your desk?
Well, Deej – that's a great question and I'm happy you asked! We have a game that we're showing this year and I really loved one of the characters for it. So I spoke to one of our CAD experts, Sarah, and said I wanted a fun pen pot… And now I have a really fun pen pot which we 3D printed! I think that's the most interesting thing on my desk because no one else will have it!
Great answer! I won't ask for a photo of that – I'm guessing it's under wraps. Hey, listen – this was fun; thank you… Come back later in the year and tell us how things are going!
–
To stay in the loop with the latest news, interviews and features from the world of toy and game design, sign up to our weekly newsletter here