SoapBox Labs' Jamie Beaumont on how voice tech can help toy firms create magical conversational experiences for kids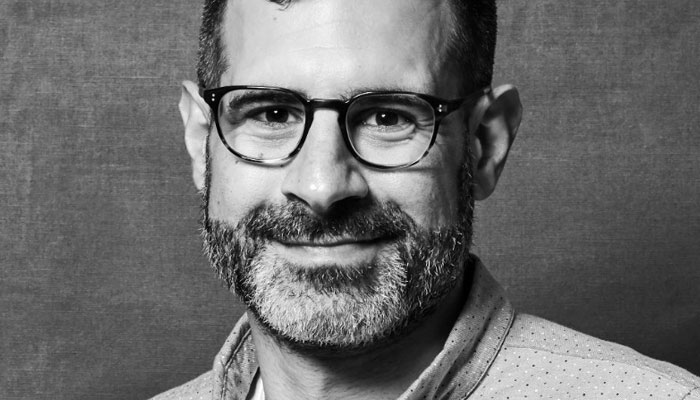 Earlier this year, SoapBox Labs – developer of safe, secure and accurate speech recognition technology for children – welcomed Jamie Beaumont as its new Chief Operations Officer.
In the role, Beaumont leads operations, scaling and strategic partnerships. We spoke with him to find out more about the opportunities around voice tech for toy companies and brand owners.
Jamie, thanks for talking to me today. Prior to joining SoapBox, you were MD at LEGO Ventures. How did you start working in the toy space?
The first half of my career was in the financial services industry. I was an accountant, and then I was an investment banker. In 2010, I left London to become a CFO and spent the next 10 years as a CFO/COO at a number of different companies, including Kano Computing, who make DIY computer kits that teach kids how to code.
By the time I got to LEGO I had sat at various sides of the table. I'd advised and operated; but I'd never sat on the investment side. LEGO Ventures was an opportunity to take the exposure I'd had to the kids' space with Kano and translate that into an investment environment with an incredible brand that wanted to do something really impactful.
My biggest passion is around building and growing impactful businesses, and that led me to where I am now as COO at SoapBox Labs.
 
So what attracted you to SoapBox?
I had tracked SoapBox for a few years while at LEGO Ventures, following their progress and technology.
I saw a clear and obvious gap in the market between the capabilities of big tech when it comes to speech recognition for adults versus speech recognition for kids.
When you dig into how speech tech can be used – whether in education or in play – it's game-changing. Voice is a new paradigm in how people interact with technology, eliminating the need to type, swipe, or click on devices.
Kids' ability to speak develops much more rapidly than their ability to type. With speech recognition, you can give kids access to amazing, joyful experiences that they wouldn't have access to otherwise.
On the education side of things, do you think speech tech has the potential to transform how kids learn at school?
Voice-enabled learning tools in the classroom are game changing. Here's a simple example. When you and I were at school, a teacher would ask a kid to read in class and 20 other kids would listen. The kid gets a minute of reading practice, and everyone else listens passively.
Voice-enabled reading tools flip that around, so that every kid gets to practice reading aloud, and a teacher gets data around every student's reading progress that spans the fluency, the accuracy, the pronunciation, and the comprehension of every kid in the class. Once you have that, you can start to personalise and progress the way kids read and advance.
The area of education where there's currently a huge amount of data is math, because it's right or wrong, and there's little interpretation needed. Speech tech has now reached a stage where we can form a data set around language, and that data set can be used in really meaningful ways to help kids progress.
"Game changing" is the right phrase; it sounds incredibly exciting. Moving back to toys, what are the opportunities with speech tech for toy and game companies?
In the toy space, it's all about making the relationship between the brand and the child more magical and engaging.
With voice-enabled physical toys, there's the experience of playing with toys with your hands, while also controlling elements of that experience with your voice. There's the pure amazement and joy kids get when they talk to a machine and the machine understands them and responds in the right way. It gives kids a whole new element of control; suddenly they can have a two-way relationship with their toys.
If toy companies can create conversational experiences, be it through toys or digital apps and games, it makes for a deeper, richer, and more engaging experience that's accessible for kids of any age.
And I imagine the same opportunities exist for brand owners outside of toys; both those with characters, as well as brands like museums or food and drink IP.
Absolutely. What brands are always trying to do is to develop a connection with the consumer and then increase the depth of that engagement and frequency of touchpoints. If you can make an experience interactive and personalised by voice-enabling it, you begin to develop deeper relationships with customers.
Looking further ahead, do you see a point where kids can engage with TV shows with voice, where a character in a show might stop to engage – via voice – with the viewer?
SoapBox is already working on proofs of concepts with clients to do just that. The idea of conversational TV is very much in the near future.
Going beyond that, imagine an episode of a show like Sesame Street that isn't just about the letter G, but actively asks kids to say words beginning with G, and the show doesn't continue until the child responds with an appropriate answer. So that kind of viewing experience becomes more fun, more educational, and more meaningful. It also gives the child control and agency – and lets them talk to Big Bird!
You can apply that to any IP under the sun.
It sounds exciting. So for anyone intrigued by all this, how does SoapBox work with toy firms and brand owners on these kinds of projects?
We're a deep-tech company, so the first thing we do when working with brands is to partner very closely with them to help translate our speech tech into their product. We want to define an idea and turn it into a reality.
Or if a company is just interested in how it can use voice, we'll start off by doing a creative review with that company and the brands or products it's considering voice-enabling. We run workshops to educate product teams, engineers and designers on speech tech and what's achievable with it, and help them articulate the easy to more complex use cases for it across their range of products.
Brill – and we should point people to https://www.soapboxlabs.com to find out more. One more question before I let you go: More generally, do you think the opportunities around speech tech are ripe for any sort of brand? Or is this primarily suitable for film, TV, and character brands?
It's worth emphasising that at SoapBox we focus on the kids' space. That said, this is all about whether companies want to create fun and easy ways for consumers to engage with their brands. With that in mind, I struggle to think of a company that wouldn't find a voice use case that is sympathetic to their brand.
Amazing. Jamie, this has been an enlightening chat! So a huge thanks again for taking the time to chat with me today. Hopefully we'll catch up again soon.
—
To stay in the loop with the latest news, interviews and features from the world of toy and game design, sign up to our weekly newsletter here