The Sock Game designers take to Kickstarter with new game, Who Farted?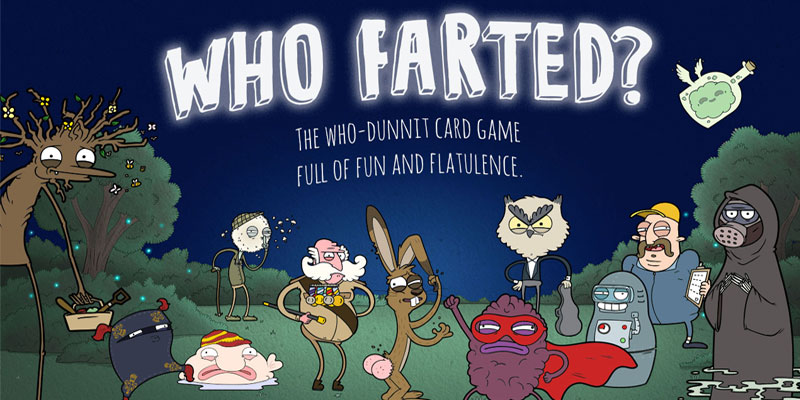 Jono and Nick Green, the brothers/design team behind Toy Fair hit The Sock Game, have taken to Kickstarter with their latest creation, Who Farted?
Who Farted? tasks players with collecting the most pairs of characters to win points. Finish the game with the most points and you win, but if you're left with the character 'who farted?', then you lose.
Players may also get to steal a pair from another player, ask for a specific card from a specific player, or get to take a sneaky peak at who farted in the Who Farted? envelope to discover who they don't want in their hand.
"Our experience with The Sock Game has inspired us to create new games that can be played by all ages when family and friends get together," said Nick Green.
"My wife came up with this idea over the summer. We have prototyped and played it for three to four months and friends seems to really enjoy it. So we went for it and worked it up into a finished game."
Jono Green added: "We wanted to develop a 'who-dunnit' card game that didn't need a board or plastic characters, pens or paper to complicate the flow of the game or get lost. The characters were already imagined; we just needed the game-play to bring them to life. After several months, three game versions and loads of laughter we arrived at a simple game that's brilliant fun to play, requiring nothing more than our cards."
The Kickstarter campaign is looking to raise £4,000 by October 5th. Check out the campaign here.
Save
Save