The software used to make toys and games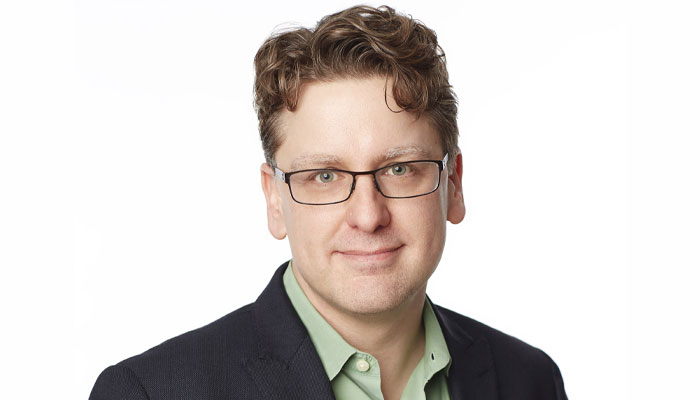 When making toys and games, there are a few ready-made online tools to help you create simple graphics, such as Canva. However, if you want to create exactly what is in your head – with the freedom to create anything – you'll want to learn and use software that's more powerful and gives you more control.
In this column, I'll break down some of the common software programs that will help you to refine your designs and make them stand out from the crowd. I've tested many, many software programs related to toys and games and these are, in my opinion, the best ones to learn and use.
Don't forget that having the right software and hardware is just the start… Knowing how to use them in the right way, especially towards making toys and games, is very important.
Don't be that person with all the gear but no idea!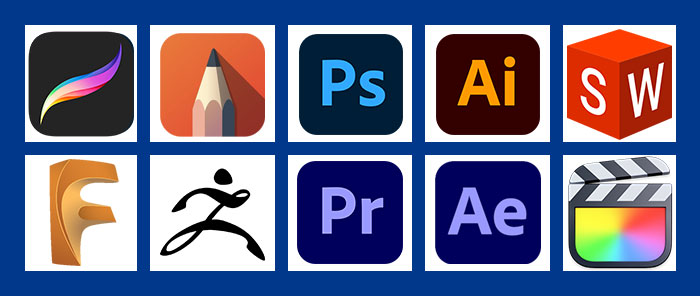 Sketching and Graphics
Procreate (iOS only)
If you own an Apple device, especially an iPad Pro (or any model iPad with an Apple Pencil), buying Procreate for it at a $9.99 one-time cost is a must.
Procreate is designed to be user-friendly, fast and will allow you to both sketch roughly and also create finished artwork on it if you take the time to learn all of the features of the software – and learn how to draw too!
https://apps.apple.com/us/app/procreate/id425073498

Sketchbook (iOS, Android, PC and Mac)
Sketchbook is similar to Procreate as it allows you to create both rough and finished artwork quickly and easily. It's available for free too!
Sketchbook is stronger on desktop than its mobile apps – especially the Perspective Grid feature – and is a joy to use with a drawing tablet such as a Wacom. The feel and line quality in Sketchbook is fantastic.
https://www.autodesk.com/products/sketchbook/overview

Photoshop (iOS, Android, PC and Mac)
Adobe Photoshop is the heavyweight software for every creative industry. It allows you to create and edit images into basically anything you want. It's a $9.99/month subscription (Photoshop and Lightroom bundle).
Photoshop is currently much better to use on desktop (PC/Mac) as it has many more features. It's also much more efficient to use with a keyboard and mouse or drawing tablet.
Photoshop should be the main creative software that you learn to use. You can sketch ideas with it, create illustrations, design board game layouts and edit photographs, amongst many other things.
https://www.adobe.com/products/photoshop

Illustrator (iOS, Android, PC and Mac)
Adobe Illustrator is a 'vector graphics' tool. In simple terms, this means anything you create within Illustrator will allow you to increase/decrease the size/scale without any loss of image quality (unlike in Photoshop). It's a $20.99/month subscription.
Adobe Illustrator is very common in toys and games because the graphics that are created can be used on everything, including packaging, posters, websites, without any loss in quality. Illustrator is less freeform than Photoshop. It can be much harder – and slower – to create finished sketches within Illustrator compared to Photoshop but, as mentioned, the image quality factor is a big plus.
https://www.adobe.com/products/illustrator
3D Design
Solidworks (PC only)
Solidworks is a powerhouse 3D design program that is used in many industries besides toys and games. It is best suited for accurate, mechanical design work and it has an easy-to-use interface. It has a $3,995 one-time cost or $1,295 for an annual subscription.
Many toy and game companies use Solidworks for their 3D design work because it is reliable, powerful and allows changes to be made easily. Solidworks is excellent for designing toys and games in 3D.
https://www.solidworks.com/how-to-buy
Fusion360 (PC and Mac)
Fusion360 is very similar to Solidworks but it's based in the Cloud. This means it runs on your PC/Mac but save files are backed up automatically. Fusion360 is free to hobbyists and start-ups with revenue below $100,000.
Fusion360 is also updated very regularly with new features and improvements. It's a great idea to learn Fusion360 if you want to 3D model toys and games.
https://www.autodesk.com/products/fusion-360
Zbrush (PC and Mac)
Zbrush is 3D design software but it's very different to Solidworks and Fusion360. It is designed for much more freeform – 'organic' – shapes than mechanical designs. It's easy to go from Solidworks or Fusion360 to Zbrush, but harder the other way around. Zbrush costs $895 one-time or $60/month on a subscription.
Zbrush will allow you to create beautiful, engaging characters and shapes compared to Solidworks/Fusion360, which is very useful when it comes to toys and games where usually soft, rounded, simplified shapes are best.
Videos
Premiere Pro (PC and Mac)
Adobe Premiere Pro is a powerful video editing piece of software that allows you to edit and export videos. It has many features and can take some time to learn, although the basics can be picked up quickly. It's a $20.99/month subscription.
Premiere Pro is useful for creating sizzle videos of your toys and games. You have precise control of cutting your video clips and you can add sounds and text effects amongst many other features.
https://www.adobe.com/products/premiere.html
After Effects (PC and Mac)
Adobe After Effects is a powerful video graphics piece of software. It works well with Premiere Pro and allows you to create complex graphics and effects, either with or without your original videos. It's a $20.99/month subscription.
After Effects is a great tool if you want to get into depth with your video graphics but it's not a necessity. For simple video editing, you don't need it.
https://www.adobe.com/products/aftereffects.html
Final Cut Pro (Mac only)
Final Cut Pro is only available on Mac but it's a very clean, intuitive piece of video editing software. It's a $299 one-time cost.
Final Cut Pro will allow you to cut your videos and add sound effects and graphics quickly and easily. It's not as fully-featured as Premiere Pro but it's faster to pick up and learn.
https://apps.apple.com/us/app/final-cut-pro/id424389933
I hope you enjoyed this look at some of the main software used for creating toys and games – if you want to learn how to use software such as Photoshop and Fusion360 to create unique toys and games, sign up for the Toy and Game School!
—
To stay in the loop with the latest news, interviews and features from the world of toy and game design, sign up to our weekly newsletter here