Soundbops' Michael Tougher on using play to empower music learning in children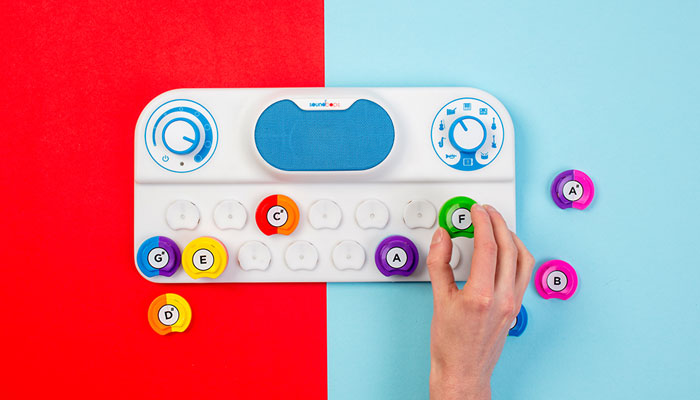 Michael Tougher first got Soundbops recognition back in 2016, when he won the Royal Academy of Engineering Launchpad Competition with the concept; a toy that simplifies music education through note-based building blocks that can be arranged into songs and chords.
Two years later, and the product is now set to hit the market this Christmas, having successfully funded via Kickstarter in a campaign which still has a few weeks left running (you can check out the project here).
And in addition to getting the backing from Kickstarter supporters, Tougher has also received a €50,000 investment from Belgian-based Meusinvest and its LeanSquare initiative, which specialises in supporting start-ups of 'the new economy'.
We caught up with Tougher to find out more about the origins of Soundbops and how it looks to lift any barriers for young children to pick up and learn an instrument.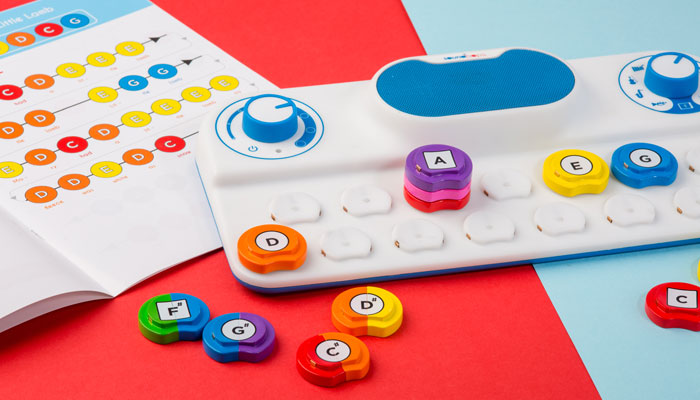 Where did the idea for Soundbops stem from?
I have been an inventor since I was young, but I have also loved music. Soundbops came from combining my two loves. The design originated from university. I was testing small keyboards with children. They would only play the white notes, they would only play one note at a time and they could only play it on their own. I had the idea that if each key became a building block then we could solve all of these problems, as well as make it much more engaging!
Can you talk us through some of the key design decisions behind Soundbops?
The key feature is the ability to stack notes and to play a chord easily in a single press. There has been a lot of hard work to make this work reliably.
Our previous prototype had a row of silicon buttons for the controls. When we tested these with children they found it hard to understand and very rarely used the controls. We have improved the user experience significantly by creating two dials for the controls. It is easier to understand what option you have selected and what options you can choose. It is also more engaging.
Our previous prototype was square shaped. We found through play testing that Soundbops is a very social play experience. We changed the shape to a longer rectangle so that it is easier to play together. It also helps with moving on to a keyboard. We are continuously improving our play experience.
Why opt to launch via Kickstarter?
Kickstarter allows us to build a brand. It allows us to build a community and by talking directly with our customers we can gain incredibly valuable feedback and improve our product. It also gives us full control to make something truly exciting.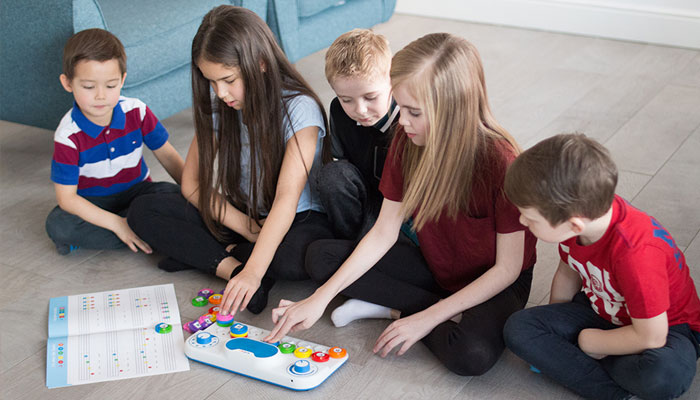 How do you assess the state of creativity in the musical toy sector at present?
I would say that it's improving but there is too much emphasis on shrunken traditional instruments. Music is hard and a child's first experience with music can put them on a path to a very musical life with lots of benefits. We need to make it as easy, engaging and exciting to play and learn music at a young age. There are amazing musical apps but there is a lack of innovative physical music toys.
Now that the campaign has passed its Kickstarter goal, looking ahead, do you have further plans for SoundBops in the way making it a fully-fledged toy brand?
Our Kickstarter is just the start. Soundbops' goal is to empower music learning in children. We have a range of our musical innovations we are working on that will take a child through their musical journey and on to traditional instruments. We are looking for the right partnership that will allow us to grow.
How do you stay creative?
I constantly challenge and question myself to check if we are providing as amazing an experience as we can be. This is on all aspects of business as well as our products. With a lot to juggle sometimes taking time out to reflect works the best!