Sphero acquires littleBits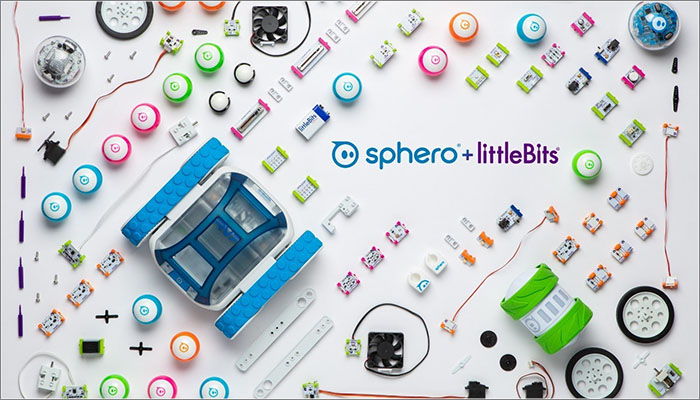 Robotics and STEAM education firm Sphero has acquired littleBits, the company behind the electronic building block.
Sphero, with the addition of the littleBits line, will now feature a portfolio of over 140 patents in robotics, electronics, software, and the Internet of Things.
Combined, the two companies have reached over six million students and 65,000 teachers across 35,000 schools globally, and have sold more than $500m in Sphero robots and littleBits kits.
"Sphero and littleBits are on a mission to make hands-on learning fun and memorable," said Paul Berberian, Sphero's CEO.
"Together, we're able to make an even greater impact by delivering the best possible solution — whether it is programming a robot to solve a maze or building an electronic music synthesizer. There are infinite learning possibilities — and they're all fun."
Ayah Bdeir, founder of littleBits, added: "When I studied engineering, it was top down, test-based. I hated it and wanted to quit every semester. Then I got exposed to the pedagogy of learning through play and my life changed; no one could peel me away from learning, inventing, creating. Together, littleBits and Sphero are now bringing this experience to kids everywhere."
With this deal, Sphero plans to accelerate international growth and acquire other products and companies to further expand its portfolio of STEAM products and tools.
The company will have offices in Boulder, New York, and Hong Kong with Paul Berberian as CEO, while Ayah Bdeir will be moving on from littleBits.