Sphero unveils 'most lifelike Lightning McQueen product ever'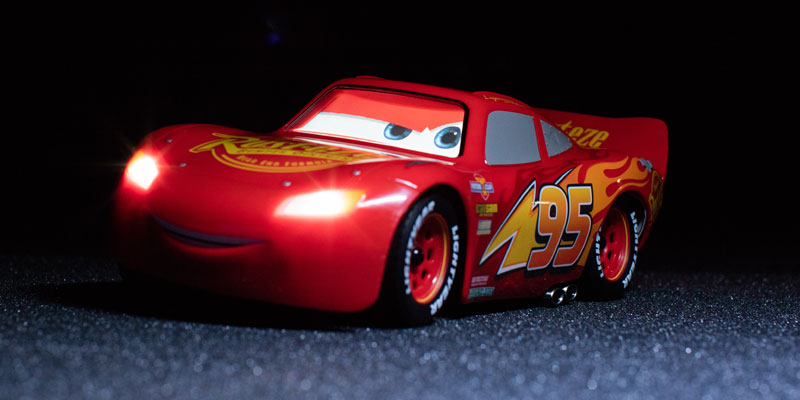 Robotics specialist Sphero has unveiled its latest collaboration with Disney: an app-enabled interactive Ultimate Lightning McQueen race car.
Deemed by the firm as 'the most lifelike Lightning McQueen product ever', the race car boasts animatronic features that embody Lightning's personality and hybrid performance specs including driving, drifting, racing and reactive touch.
"From the beginning, we wanted to make Ultimate Lightning McQueen feel as real as he does in the film," said Paul Berberian, CEO of Sphero.
"In order to create a scaled down version of his big personality, we worked closely with the team at Pixar to ensure we were getting his nuances just right – such as leaning into turns and expressive facial and body movements."
After connecting to the car's app, Lightning McQueen responds to commands with animated eyes, an animatronic mouth, and suspension and users can train him for the next big race by playing games.
When not in training mode, consumers can watch Cars with Lightning McQueen in Watch With Me mode, where he will react to the movie in real-time.
"Sphero continues to delight fans with their incredibly lifelike replications of our favourite characters," said Josh Silverman, executive vice president, global licensing, Disney Consumer Products and Interactive Media.
"With Ultimate Lightning McQueen, Cars fans and families of all ages can interact with the character in a whole new way and experience the Cars story through technologies that weren't even imaginable ten years ago."
Ultimate Lightning McQueen is Sphero's third collaboration with Disney, following its BB-8 and Force Band products inspired by the world of Star Wars.
Check out Sphero's Ultimate Lightning McQueen in action below: