Spielwarenmesse strips Calculix of ToyAward due to copycat claim by Sumblox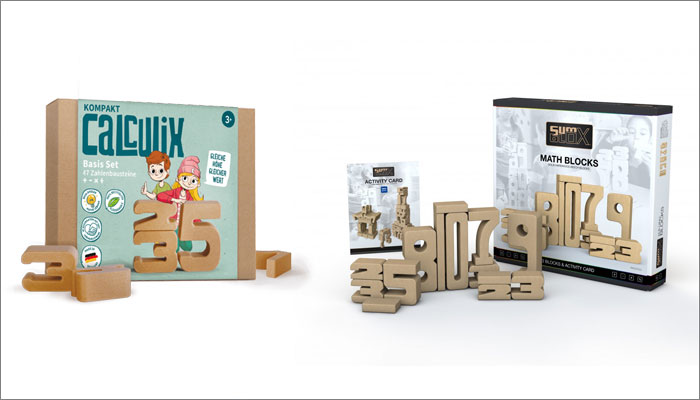 ESM Vision's Calculix has been stripped of its ToyAward by Spielwarenmesse, due to its number bricks being deemed 'almost identical' to Sumblox, which have been on the market since 2014.
Calculix and its wooden counting system had won the ToyAward in the "Startup" category at Spielwarenmesse earlier this year. During the event, Sumblox, whose products were – until recently – distributed by Calculix, accused the company of plagiarism.
Spielwarenmesse has since investigated the claims and following further research and a legal review of the situation, management have concluded that the Calculix building blocks are almost identical in appearance to the Sumblox, which have been distributed on the US market at least since October 2014.
The ToyAwards by the Spielwarenmesse are presented to manufacturers of "genuine" innovations with the originality of a product one of the main criteria for choosing winners. As such, Calculix has been stripped of the award.
"Our interest in this matter lies solely in protecting the ToyAwards," said Ernst Kick, CEO of Spielwarenmesse eG.
"We need to ensure that they are only awarded to products that fully comply with the criteria."
—–
To stay in the loop with the latest news, interviews and features from the world of toy and game design, sign up to our weekly newsletter here