Spielwarenmesse's ToyAwards adds new category for start-ups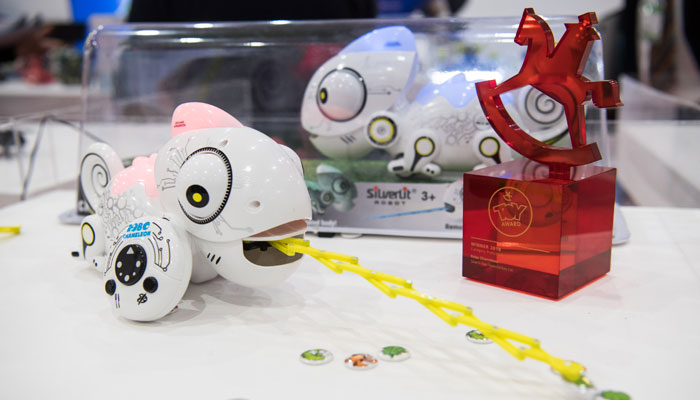 Spielwarenmesse's ToyAwards is undergoing some changes in the form of an additional category and a new digital preliminary round to the judging process.
The four existing, age-specific groups Baby & Infant (0-3 years), Pre-School (3-6 years), Schoolkids (6-10 years) and Teenager & Adults (from 10 years) will be extended this year to include a Start-up Category. This section is open to all companies founded less than five years ago.
All companies exhibiting at the Spielwarenmesse can enter up to three product innovations in a variety of different categories, with all entries free of charge.
The closing date for entries is November 23rd 2018 and entries can be registered at www.toyaward.com from next month.
Elsewhere, to make it easier for exhibitors to take part in the ToyAwards, Spielwarenmesse has introduced a digital preliminary round. All companies are initially required to submit a product description, together with photos and videos to the ToyAwards website.
Based on the descriptions, the jury of experts will shortlist the best innovations in the digital preliminary round, based on the criteria: accessibility of the product concept, fun factor, originality and potential for success at retail. The shortlisted products will then be sent to Spielwarenmesse.
In the run-up to the Spielwarenmesse, the jury will come together to select three products in each of the five categories. During the final judging phase, the criteria from the digital preliminary round will be extended to include workmanship and quality as well as safety.
The 15 nominees for the ToyAwards will be revealed at the main press conference marking the 70th Spielwarenmesse on January 24th 2019, while the Awards will be presented to the winners at the Opening Ceremony on January 29th 2019.