Spin Master "blown away" by response to Marvel Zombies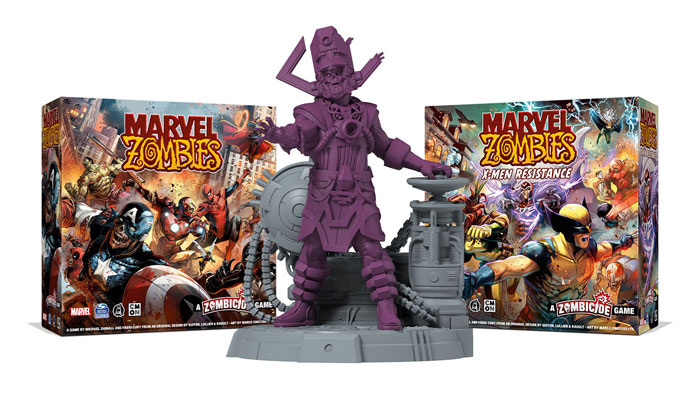 Spin Master has been "blown away" by the response to the recent Kickstarter campaign for Marvel Zombies: A Zombicide Game.
A collaboration with CMON, the Kickstarter campaign saw $1m pledged in the first 13 minutes, doubling to $2m within the hour. It closed with over $9m pledged, making it CMON's biggest Kickstarter campaign, and the fourth biggest tabletop games Kickstarter of all time.
"We are blown away by the response of hungry fans who share our passion for this bold and action-packed gameplay," said Chris Beardall, Spin Master's President of Toys and Chief Commercial Officer.
"The incredible results, both the dynamic game and the overwhelming success of the Kickstarter, are a true testament to the power of our partnership with CMON, Marvel and our dedicated teams."
Geoff Skinner, CMON's SVP, added: "This has shattered our records in resounding ways. This was our 50th campaign in 10 years on Kickstarter, and it's outsized performance is all thanks to our talented designers, artists, sculptors and, of course, our amazing fans."
Spin Master aims to deliver Marvel Zombies core box to retail in October 2022 with additional sets in June 2023.
–
To stay in the loop with the latest news, interviews and features from the world of toy and game design, sign up to our weekly newsletter here