Spin Master accuses Alpha of patent infringement over Screechers Wild; "We stand by our products," says Alpha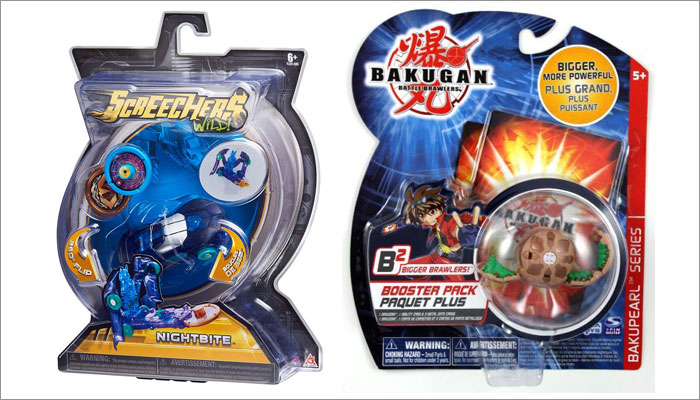 Spin Master is suing Alpha Group US and Alpha Animation and Toys Limited over patent infringement regarding Alpha's Screechers Wild toys.
Spin Master alleges Alpha's Screechers Wild toys infringe the patents covering Spin Master's Bakugan toys.
The firm has worldwide patents to protect the magnetic transformation feature associated with Bakugan and after discovery of Screechers Wild product sales, Spin Master filed patent infringement proceedings in Canada, United Kingdom and the US.
"Spin Master actively monitors markets around the world and will continue to assert and protect its intellectual property rights where it believes those rights are encroached," stated Ben Gadbois, Spin Master's global president and COO.
Alpha has since responded, stating that it continues to fully support and execute the launch of Screechers Wild, with the brand remaining 'a major global priority' with new products and animation continuing to be released throughout 2018 and 2019.
"We take intellectual property rights very seriously," said Kenny Cao, Alpha Group's senior vice president. "As an owner of a large and diverse portfolio of intellectual property and patents, we greatly respect proprietary rights and stand behind each and every product we manufacture."
Jean-Christophe Pean, president international at Alpha Group, added: "We remain industry leaders because of an innovative portfolio and a solid commitment to our products and to fair competition.
"We stand by our products and will continue to launch as planned. We'd like to thank our global retail and broadcast partners for their continued support."