Spin Master teams with Ryerson University and OCAD University to launch Canada's first Toy Invention course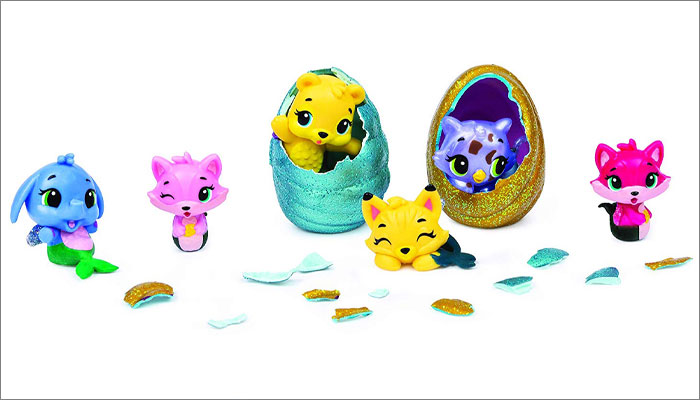 Spin Master has teamed up with Ryerson University's Faculty of Communication and Design (FCAD) and The G. Raymond Chang School of Continuing Education to launch Canada's first ever Toy Invention course.
The course series, which boasts Spin Master's own Paul Reynolds as an instructor, will focus on entrepreneurship in the toy industry and provide key perspectives on what it takes to bring great ideas and inventions to market.
Areas covered on the course include inventive thinking, concept creation, prototyping and marketing of toys, games and interactive experiences, while also providing key knowledge and insight into the toy industry.
Through Ryerson FCAD, students will have access to cutting-edge fabrication and prototyping technologies, including robotics, 3D printers, milling and cutting machines, and full plastics and textiles labs.
Students will also have access to expert mentors in all aspects of invention, design and marketing from Spin Master, OCAD and Ryerson.
"The combination of human creativity, new technologies and entrepreneurial acumen is not just a winning combination for the future of Canada's toy industry, it's at the heart of FCAD," said Charles Falzon, dean of FCAD.
"We're delighted to lead this program with world-class partners, and to offer learners highly applied knowledge, mentorship and the cutting-edge tools of our Creative Technology Lab – the only robotic, prototyping and interaction design facility of its kind on any campus in Canada."
The Toy Invention Program started in Israel, offered through Shenkar College of Engineering, Design and Art at the Department of Continuing Education. This new program at Ryerson was developed in collaboration with Shenkar College and will connect learners to a global community of inventors, designers and companies, including Spin Master.
"Partnering with toy inventors has been an essential component of Spin Master's ability to innovate and capture the minds and hearts of children globally," said Ronnen Harary, Co-Founder, Chairman and Co-CEO of Spin Master.
"So many wonderful toy lines, like Air Hogs and Bakugan, have come to fruition as a result of our collaboration with toy inventors. We're thrilled to partner with two leading Canadian academic institutions to further enable and grow the toy inventor community."
The one-year program will begin in September 2019, and will be offered through The Chang School in collaboration with FCAD, Spin Master and OCAD University.
Check out the course in more detail here.