Spin Master teams with 6ix Academy to champion diversity through the Truly You! Character Creator set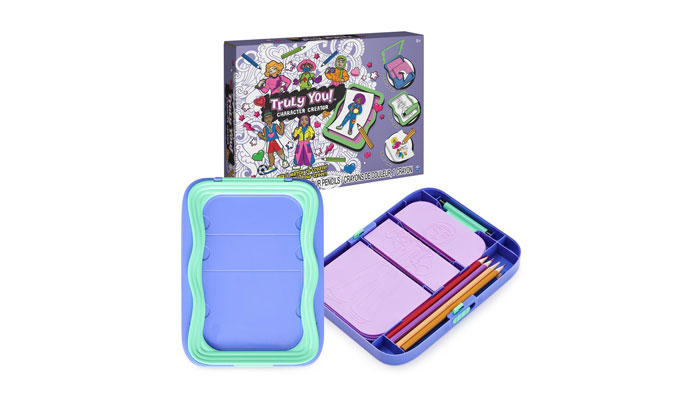 Spin Master has teamed with the Toronto-based 6ix Academy, an award-winning, inner-city arts program, on a new fashion illustration set designed to champion diversity.
The Truly You! Character Creator set features an inclusive collection of six individuals, each with their own character card that speaks to their unique identities. Kids can learn about the character backgrounds, trace outlines from head to toe in a variety of outfits, creating diverse identities with different interests.
Characters in the set include a gender fluid content creator, a paralympic athlete and a non-binary frontline healthcare worker.
"When we first met with the 6ix Academy, we were so inspired by their fresh take on a classic activity toy we quickly joined forces to bring Truly You! Character Creator set from concept to consumers," said Jennifer Skewes, Vice President and Global Brand Team Leader, Activities & Building Sets at Spin Master.
"Designed for kids by kids, we hope that children feel included and inspired by the Truly You! Character Creator set, mixing and matching to explore characters that are as diverse as the communities we live in."
Rebecca Dileo, Creative Director at CTA's 6ix Academy, added: "Students enrolled in the 6ix Academy are a new generation of mindful thinkers and progressive doers.
"Student passion for social justice activism is woven into art projects and put into action through extracurricular programming such as AIM (ARTivism Inclusivity Movement). We approach all projects through an "ARTivism" lens and ensure student voice and vision are front and centre within the curriculum."
–
To stay in the loop with the latest news, interviews and features from the world of toy and game design, sign up to our weekly newsletter here