Spin Master teams with London's Kingston University to launch UK-based Toy Invention Program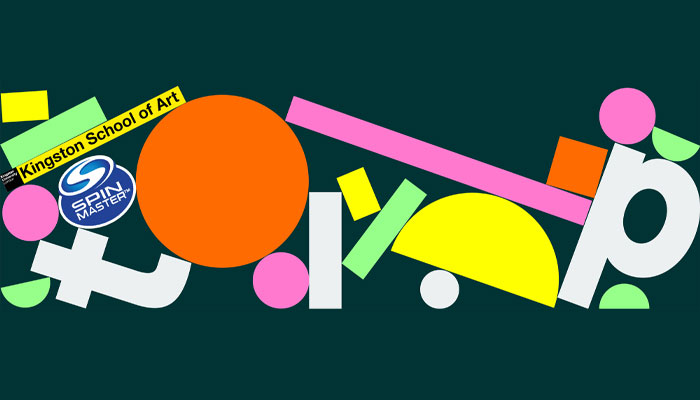 Spin Master has teamed up with Kingston University in London to expand the reach of its Toy Invention Program.
Launching September 2022, the one-year course will be offered through Kingston University's School of Arts faculty and aims to inspire and nurture future generations of toy inventors.
"Since inception, Spin Master has been fueled by its drive for continuous innovation with both internal capabilities and a powerful network of external inventors globally – including a rich network based in the UK," said Amy Pruzansky, Spin Master's SVP of Global Advanced Concepts Team.
"The Toy Invention Program at Kingston University is uniquely tailored to this thriving market, leveraging our incredible relationships with a robust inventor network that offers tremendous value to the course for students."
The program is the first continuing education program in Europe to teach the critical creative and business processes of toy invention. This includes inventive thinking, concept creation, sustainability, prototyping and the marketing of toys and games.
"We are delighted to be partnering with Spin Master to bring to life the first Toy Invention Program in the UK," said Rebecca Davies, Head of Department for Foundation Studies and Short Courses at Kingston School of Art.
"Drawing upon a rich resource of inventors, designers, innovators, makers, tinkerers and dreamers, we intend to play around with the toolkit for future toy inventors."
Kieran O'Connor, Toy Invention Program lead at Kingston School of Art, added: "We're devoted to play in our everyday thinking and making at Kingston School of Art and feel privileged to work with the magic of students' inspiring, informed, inventive ideas.
"We're so excited to connect and collaborate closely with kindred spirits at Spin Master, our fellow TIP programs and with worldwide toy inventor communities."
The Toy Invention Program originally started in Israel, offered through Shenkar College of Engineering, Design and Art at the Department of Continuing Education and spearheaded by Spin Master's Tal Schrieber.
It has since expanded to Ryerson University in Toronto, Canada and Doshisha University in Kyoto, Japan. There are plans for further expansion into Hong Kong this year.
For more information on the course, head to: https://toyinventionksa.co.uk.
–
To stay in the loop with the latest news, interviews and features from the world of toy and game design, sign up to our weekly newsletter here