Spin Master's David McDonald lifts the lid on the design process behind the toy craze of 2016, Hatchimals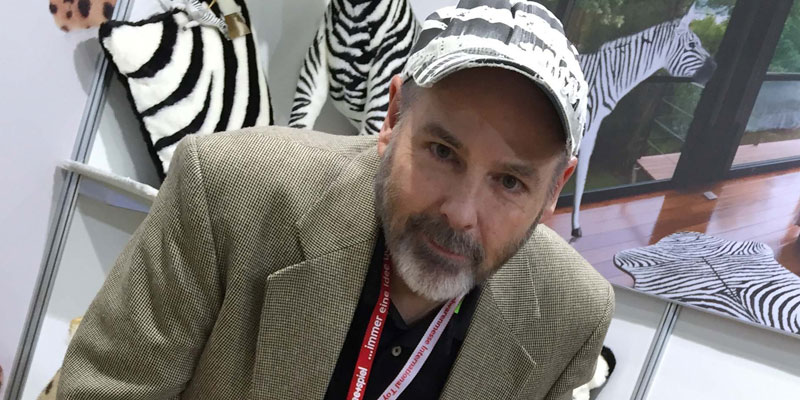 Last year, Spin Master teased a big reveal for October 7th. The poster deemed it 'Hatch Day', the moment when the firm would reveal, and put on shelves, its new blockbuster toy, Hatchimals. Up to that point, you knew that children could select the colour and species of their Hatchimal egg, but everything else about the toy (including what was inside) was shrouded in secrecy.
Hatch Day soon came and the first Hatchimal was revealed to the UK public. The toy saw kids nurture an egg that responds to human touch. Soon after being held, the Hatchimal would start pecking and tapping from inside the egg, making noises and lighting up before revealing itself when it actually cracked out of the shell and hatched. Once out of the egg, a child can raise their Hatchimal through three phases, from baby to full-grown Hatchimal, teaching it to walk, talk, play games and more.
No sooner had the reveal happened that Hatchimals was already the year's biggest craze. Sweeping most 'top toys for Christmas' lists and even appearing on The Tonight Show with Jimmy Fallon, Hatchimals was a mammoth hit, helping Spin Master to a 31 per cent revenue increase in its Q4 2016 results. This year will see the Hatchimals expand thanks to the introduction of the Colleggtibles line, brand extensions into apparel, home, stationery, food and health and beauty, and an exciting new innovation set to be unveiled in early October.
Mojo Nation sat down with David McDonald, Vice President, Design/Product Development & Global Advanced Concept Team at Spin Master, about where the idea for Hatchimals came from and the challenges the team faced in creating a toy that hatches itself out of an egg.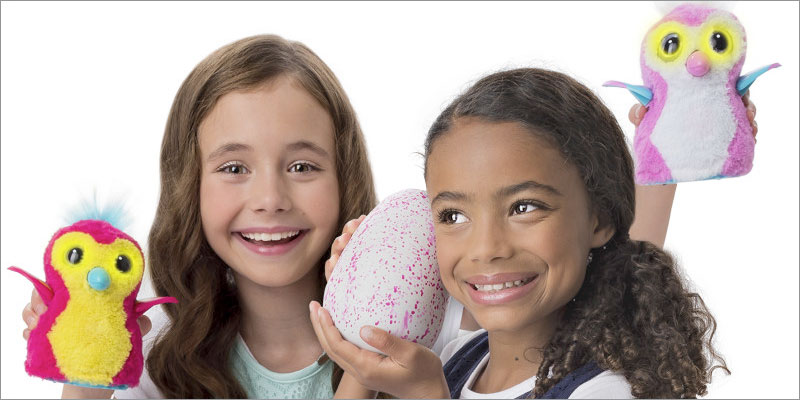 Can you give us a little bit of your background in the toy space? What made you want to work in toy design?
For me it was a slow move into toy design. I went to the Art Center College of Design in Pasadena and started my career in the auto industry at Opel in Germany. After three years at Opel, I took a position in San Francisco at Atari in their advanced concept team.
My first taste of toy design was at Playskool in Chicago doing pre-school toys, then transferring to Hasbro in Rhode Island, designing action figures and vehicles. From Hasbro I moved onto Tyco, and then onto Mattel in Los Angeles designing pre-school and then Hot Wheels Collector products.
In 2001, I took a chance at a very young new company called Spin Master as their head of design. Toy design is great – fast paced and ever changing!
Where did the idea for Hatchimals come from?
Hatchimals started from research I had done on bio-mimicry.
Our two highest tech lines are Zoomer, which are robotics based animals, and Air Hogs, which are flying toys. I was looking to take our learnings from those two lines into a new robotic category, combining the two in some way, along with adding the surprise and discovery element of unboxing and blind packs. I had always thought of creating a toy that hatches itself. There's this magical moment when a child reveals a toy for the first time and we thought we could make that even more incredible if the toy actually revealed itself.
Can you shed some light on its development process?
The development on Hatchimals went very fast considering all the challenges. After I had shown that we could crack out of an egg-like material from the inside, the item was green lit and it was full speed ahead!
The challenges were putting the toy into an egg and having it make its way out. The egg material itself had to pass a lot of safety concerns. The material we came up with reacts very similarly to a real egg, whereas the pieces have a slight membrane on the inside so that they don't shoot off once the hatching process starts.
Other challenges were that all the mechanism and batteries had to be in the character. The character powers itself in the egg by rotating and pecking at the same time, while communicating with the child through sound and light actions. The pecking action, once the Hatchimal is removed from the egg, had to be disengaged and converted into a new action.  We also had the challenge of answering the inevitable questions of  what is in the egg, how do you play with it in the egg and what does it do when it comes out of the egg.
Making it all possible was the powerful combination of Spin Master's Advance Concepts Team, which I'm a part of, along with an incredibly talented group of engineers and designers as well as our global network of inventors. We have dedicated teams focused on sourcing the globe in search of advancements in technology, robotics and other digital applications to seamlessly bring the magic to life.
What were some of the biggest changes from the initial concept to the Hatchimals that made it to shelves?
One big challenge was communicating what the Hatchimal is and getting children to understand it and accept it.  We created a new type of character that children weren't familiar with (half animal/half bird), so how could we get them to want to buy it and care about it.
Did you guys know from the start that it would be a huge success?
No, we were very surprised and happy that the product and Hatchimal characters were so well received. When we finished the final Hatchimals product, we knew we had a great toy on our hands, but the global reception to Hatchimals was beyond anything we could have anticipated.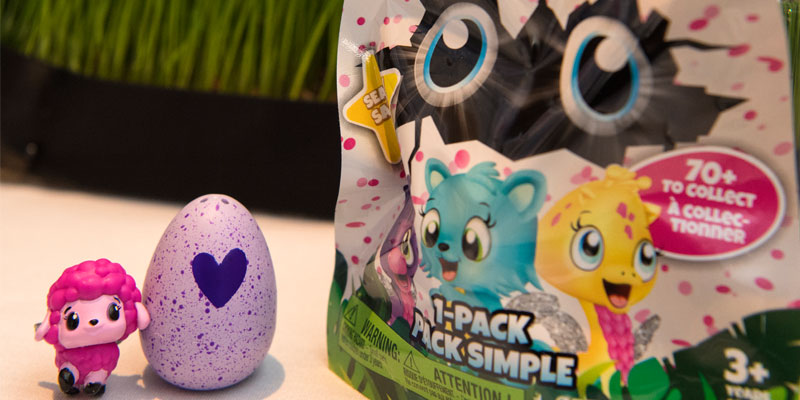 What can you tell us about the Colleggtibles? How did you go about turning Hatchimals into a collectible line?
The Hatchimals Colleggtible line was always part of the plan if the big Hatchimals was successful. We all thought little eggs would be really cute to do and would help to develop the land and story of the Hatchimals around them.  The challenge was, how do you go from a nurturing $60 item to a $2.99 collectable line – this formula isn't common marketing in the toy business.
Can you shed any light on any further brand extensions for Hatchimals in the pipeline?
Yes! Hatchimals Glitter, which add new colours and glitter glam to the Hatchimals family, will launch this summer. Hatchimals Colleggtibles Season 1 is off to an incredible start and we're already working hard on Season 2 to launch later this fall.
We will also have big new news early October with an all new Hatchimals Day introduction. How do you make Hatchimals even more exciting? You'll have to see it to believe it!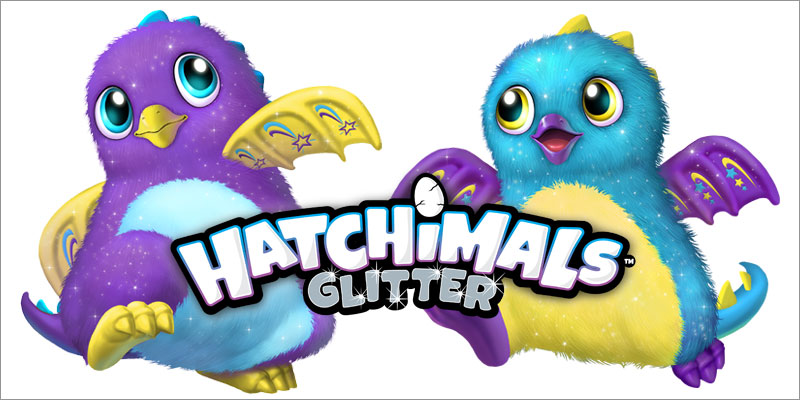 Is there anything you learnt via the development process of Hatchimals that you'll take forward when developing other new toy lines in the future?
With every toy we develop, we learn new things and apply them as much as possible to keep improving everything we do. Every new toy also teaches us more about how kids interact and play with toys. With Hatchimals, the power of nurture play really stood out and we'll continue to look at how that impacts our next products.
We take these learnings to heart and work hard to innovate and create toys that will bring more fun to kids around the world.
Save
Save
Save
Save
Save
Save