Spin Master's David Winter on recognising billion-dollar concepts – and how to pitch to him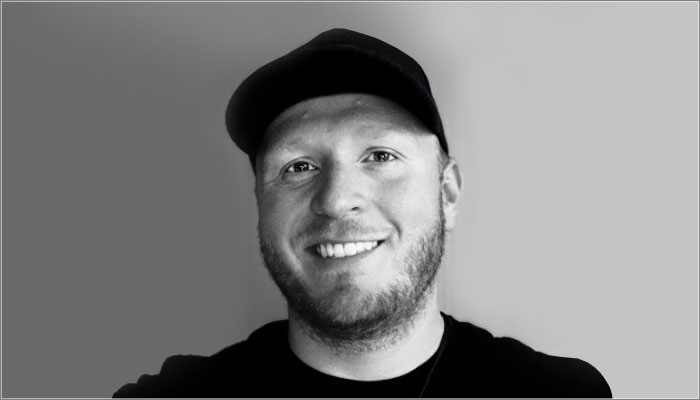 David Winter is Director of Inventor Relations at Spin Master.
We caught up with David to understand what a billion-dollar idea looks like on paper… And how to pitch him your ideas.
Which toys and games defined your childhood?
The slot-car track set that I pined for in the Christmas of '92. Unfortunately, the dog peed on it the day after… I've simply never been the same since.
That's tragic… And hilarious! Let me ask you this: if you were to be stranded on a desert island with just one toy or game, which one would it be?
In my version of Cast Away, I'd go with classic Magic 8-Ball… 'cos I'd have a lot of questions as to why I'm stranded on a desert island. Having something that replies may stave off the 'crazy' for a little while.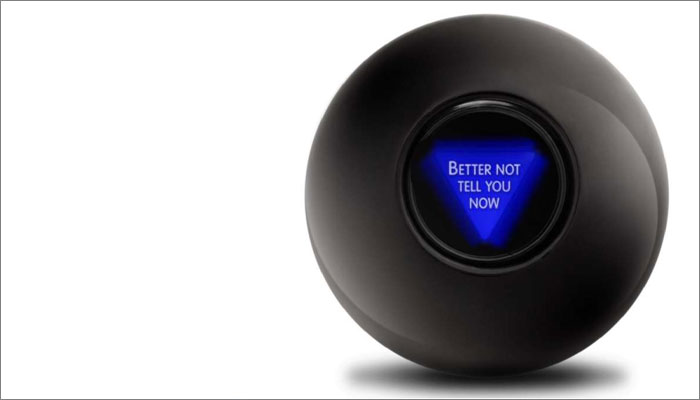 On the State of Play panel at Mojo Nation's Play Creators Festival last year, you said you're hoping to find billion-dollar concepts… Ideas that can become franchises. Beyond blind faith, though, how would I know if I had one?
Yah, that was quite the tall order, eh? "Bring me a franchise starter!" But exactly to your point… How will we know when it's sitting in front of us, in what is usually a very early, raw and unpolished state?
For those types of products to transcend traditional norms of success, we'll have to get pretty philosophical… Though execution, design, innovation, or stars aligning with the toy gods can be everything, there's a deeper through-line that you could draw from; that possibly make up some of our more successful franchises.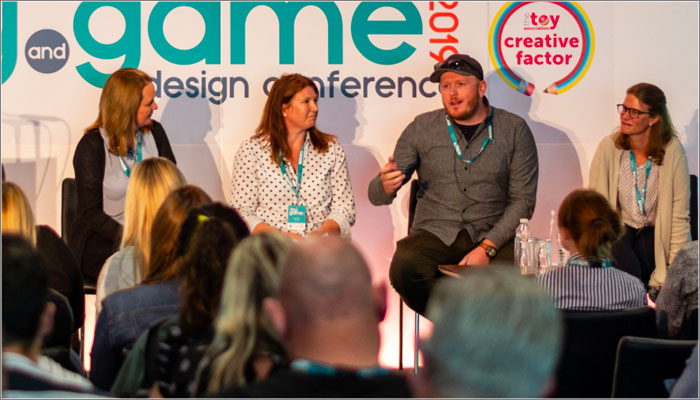 So put that in context: which franchises are good references?
Paw Patrol and Hatchimals are fair examples in that they're truly universal concepts. Hatching and birthing a wee baby bird is something that, regardless of where you live in the world – and what age you are – is something so precious and magical that it taps into something inherent in all of us…
It's so easy to understand, even without words. Present a giant bespeckled egg and the general assumption is, "There's a baby bird in there, and it's gonna be cute!" Whether you're young or old there's a level of curiosity to know what's inside, and – unless you're an unfeeling monster – a desire to help it hatch.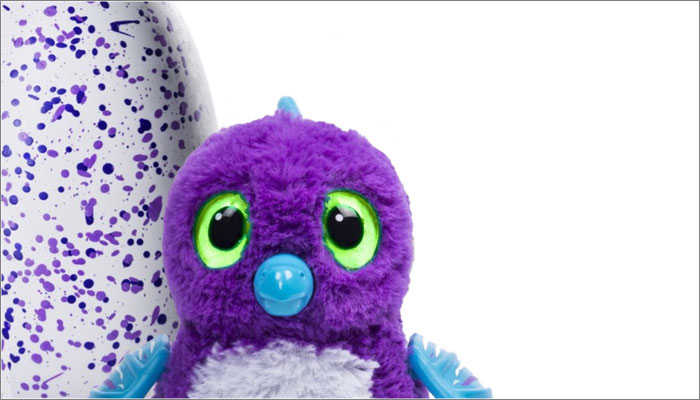 That's a brilliant example. To be clear, it's not about whether or not I can personally picture my idea as a cartoon show and a range of toys… It's about having an idea that taps into something more intuitive?
Yes. In the toy world, that bridge to familiarity is critical to having the consumer just "get" what it is at first blush. That means you can spend the rest of your time innovating, designing, and building up the layers of interest. So, it's not just that you're hatching a baby bird, you're hatching a fantastical bird-like creature from this other world of Hatchtopia… A bird that pecks out of its own shell, has light-up eyes and moves so that you can play games with it.
That layering up is important, presumably, because it builds on the instinct? That's what allows for development and surprise and detail?
Look at it this way… If anything other than a baby bird came out from that egg – like, let's say for humour's sake, a truck – the consumer would've felt cheated… The presumed narrative was completely circumvented because – well, we all know trucks don't come out of eggs! So now you're left explaining to a lot of confused kids and parents why it's the case here.
This is a huge topic for discussion, and there are no hard and fast rules in the toy world of what will click with kids. There's a lot of stuff that works for whatever reason, but – for the big ones – having at its core this universality that doesn't circumvent established narratives, you then have all the room in the world to innovate and be creative.
You also mentioned Paw Patrol… In what way does that speak to the point?
In the case of Paw Patrol, they're TALKING dogs with mechanical backpacks with tools and, not only that, they drive huge vehicles to help them take on everyday problems in their town. It's fantastical, but it works because most people are already familiar with the idea of working dogs like a German Shepherd, Saint Bernard or Dalmatian. Would Paw Patrol be the same if that trope was played by – being crazy here – lizards? Probably not. But feel free to prove me wrong!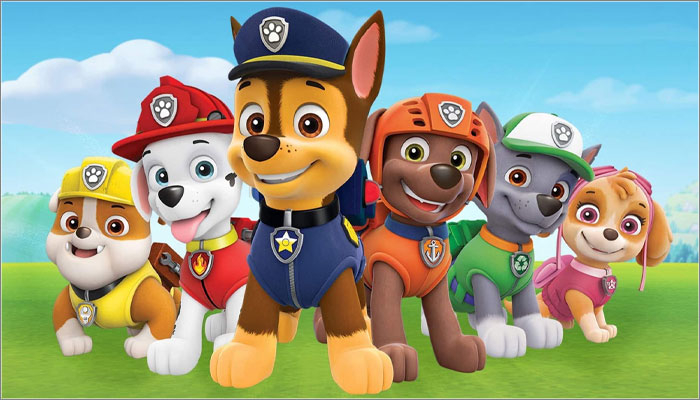 Interesting. And if I still think my idea qualifies, what advice would you give in terms of my successfully pitching it?
It helps when you have a good understanding of a company's portfolio: what types of item they traditionally make, the categories they play in, as well as the existing brands and licenses they have. This info is generally on a company's website so that's the first place to scope out the intel. For the seasoned sleuth, having Google alerts to announce when a company wins a new license, or acquires a brand is extra savvy to stay in-the-know.
Neat tip! The toy industry's borrowed the word "sizzle" from media production… Not everyone seems to understand the essence of a sizzle though. What do you think makes a decent sizzle?
A sizzle, or "sizzy" as I call them, is a cool 30-60 second video of your concept in all it's glory. The best ones replicate what we'd look to see in a traditional TV spot… You have a bit more breathing room to communicate the message here; the shots are usually the same however.
Focus the camera time on the product and the product's features. High-production equipment isn't necessary to create an engaging sizzy. A smartphone video is totally acceptable! Get creative with the shots, a little bit of editing in iMovie, layer on a cool soundtrack, and keeping it to a tight 30 to 60 seconds ensures you're focussing on the most-important elements of the product that will wow the viewer.
If you could wave a magic wand and have designers understand any three things about showing you ideas, what three things would they be?
First, product is king! We're as excited as little kids on Christmas morning and we want to see what's under the wrapping. A little setup is great to tease, but not a lengthy preamble – especially if you have several items to show and a short amount of time. Getting right to the goods is going to drive a more successful meeting.
I also suggest working in partnership… It's dazzling when someone walks in the door with a fully-conceived concept that works perfectly and hits all the marks that we can just run with. This isn't the norm though, and in order to increase your odds of success, try to focus on a company that best complements the types of product you like to work on, and get in tight with them. When you know a company inside and out, you understand the things they like to see, when they need to see it, and at what stage in development it needs to be to really evaluate it.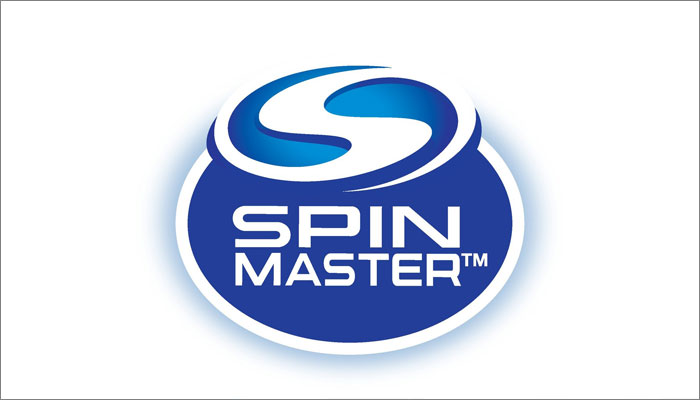 And finally?
Have fun with it! Tons of respect goes out to the inventor who has poured the heart, soul, time or finances into a concept. I get it: there's a lot of pressure you're putting on yourself, and maybe some perceived expectations… Be relaxed, be open, and have fun with it and this thing called "meeting magic" where – by virtue of just having a good time – people become more receptive, and comfortable giving good feedback to your concept.
Without brown nosing, David, I have to say if I hadn't heard you talk this way I might be nervous pitching to Spin… You're making it sound commonsensical though. So now, if you were asked to write your autobiography, what would you call it?
Why It Always Gotta be Gryffindor? The Plight of a Syltherin.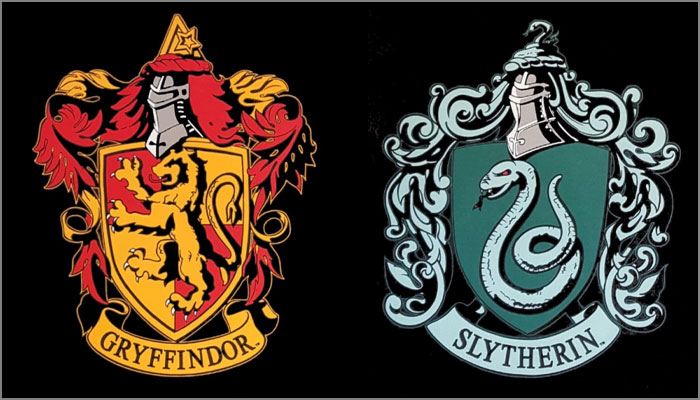 Wow. Dangerously close to profound! David, thank you so much for your time; good luck at the pitch… If somebody brings you a billion-dollar franchise, let's catch up again in an exclusive, behind-the-scenes peek!
—-
To stay in the loop with the latest news, interviews and features from the world of toy and game design, sign up to our weekly newsletter here