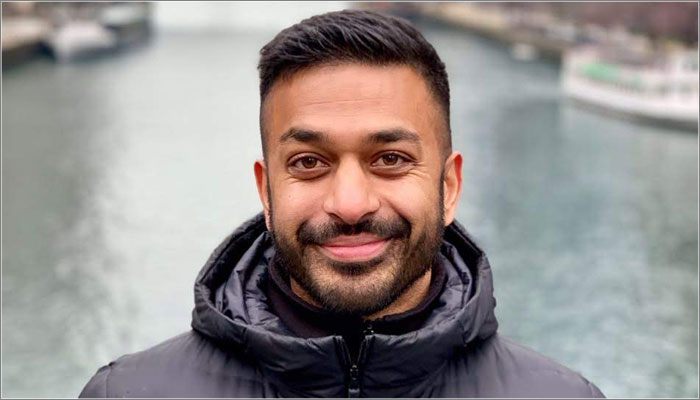 As Spin Master's Director of Innovation, Harrie Sivanander wears two hats – that of a designer, and that of an inventor relations exec.
We caught up with Harrie to learn more about his history in the toy space, the role of wishlists and why a career in design has informed how he works with inventors.
 
Hi Harrie – great to catch up! So, some designers we speak to have their hearts set on toy design from the get-go, while others fall into it – which camp were you in?
I didn't have toy design in mind at all! I've always been into creative stuff. I'd draw comic books and try to copy my older brother, who is a phenomenal artist. I didn't know which area I'd go into, but I studied Industrial Design. While in school, I got an internship at Mega Bloks – a friend was working there and he helped me get in. As soon as I joined, I fell in love with the toy industry. It was a magical place, full of fun and it really flipped design on its head for me.
Interesting… In what way?
Well in design school, they teach you that form follows function. Everything has a meaning and you design with purpose. If it ever veered from that, my teachers would lose their minds! When I got to Mega Bloks, they would say to me "That looks cool, but why don't you add some details?" I would ask what sort of details, and they would say "I don't know – just do something cool!" I thought it was a joke – I couldn't believe it! It was a beautiful thing to design with such freedom. Toy design really clicked with me.
Was Spin Master on your radar at that point?
I had a goal to move to Toronto, and I knew that Spin Master was there. I grew up in Montreal and Mega Bloks was based there, but I eventually moved to Toronto in 2014. I left Mega Bloks just as Mattel was taking over it. I would've loved to have stayed and seen what that transition was like, but I had already planned to move to Sweden.
Why Sweden?
I wanted to go on a bit of a design pilgrimage! I knew they worked differently over there and although there's a lot of toy jobs in the world, there's not a lot of toy companies – and they're not spread out all over the world. I was excited to learn about sectors outside of the toy industry and branch out a little bit. I went to Sweden and met people from a variety of industries, and ended up at VeryDay, one of the coolest design agencies in the world.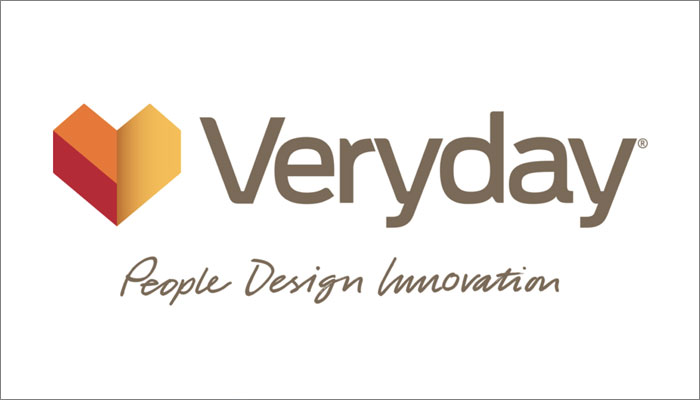 They worked with incredible brands and I was able to partner with them on some stationery products. I got to understand VeryDays' design philosophies, which are very different from those found in the toy industry. The toy space is so, so fast, and sometimes you're tasked with creating things in a matter of weeks, whereas in Sweden, you could work on a power drill for years before it ever sees the light of day!
VeryDay was a dream place for me to be. When I joined as a contractor there, my manager said to me: "What do you think we should do?" I didn't understand. I asked them what they wanted me to do, but he said "I'm going to be your manager, but this is your project. I want to know what your approach is and then we'll work together on it." That approach will stay with me forever. It really taught me that no matter how high up the corporate ladder you climb, you have to recognise magical attributes from people across the entire company – and some of the best stuff comes from your most junior people. If you trust them, they'll elevate you.
 
How did Spin Master enter the scene?
Well I left Sweden and got back to Toronto. I had some friends from Mega Bloks who had since moved to Spin, so I went to check out the Spin office and it felt great. It felt good to be talking to toy people and in that toy environment again. An opportunity came up and thankfully it worked out. It was a beautiful fit right away.
You spent over two years as a designer at Spin before moving into inventor relations. Is there a launch that has your fingerprints over it that you're particularly proud of?
I was hired to take on the Tech Deck brand. The brand had been with the LA team for a number of years but then it swapped with Spy Gear, so Spy Gear went to LA and Tech Deck came to Toronto.
When I came in, Tech Deck had dwindled from a $100m brand to a $1m brand, and by any real logic it should've been dropped, but the founders had a lot of history with it and it had a legacy behind it. Skateboarding was trending and the entire company got behind the brand again.
We had incredible packaging designers and they were a key part of Tech Deck's successful rebrand – Dave Sarrafo was the main guy on that and his team did a phenomenal job. I met with them, met with engineers, looked at costing, looked at parts and it all came together.
Are you a skater? Would that help when designing for Tech Deck?
I was not a skater! I was not even a finger boarder! But I could tap into the culture and speak to the right people throughout the process. And within a couple of years, Tech Deck became a $20m brand.
Amazing. What were some of the biggest challenges involved in reinvigorating that brand?
We had a lot of cost challenges. The metal bearings, the trucks, the way everything fits – IKEA-esque – into the box. It all dramatically effected the cost. Usually when you run into cost troubles they'll say "Remove a ramp." I instead looked at assembly, manufacturing, material changes and new mold construction and found creative solutions to keep the coolness and value
Were inventors part of that process at all?
Yes, we tapped into the inventor community. I worked with Dom Yard on the Transforming Sk8 Container. That was a runaway hit and became a hero piece for the line. It was an incredible success.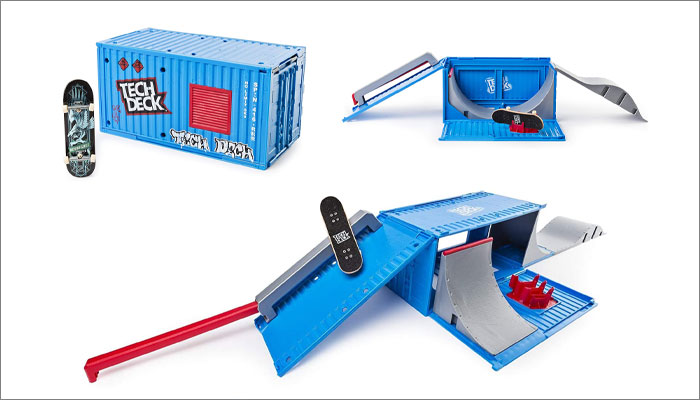 Was that the first time you worked with an inventor?
Yes! I worked in the toy industry for almost ten years and didn't know how much of the industry was related to the inventor community. Spin Master is so inventor friendly – they gush over inventors so much! At Mega Bloks, I never saw any inventor engagement, but here, it was like BAM-BAM-BAM-BAM – all these inventor ideas coming at you!
Lots of in-house designers have a sore spot with inventors because it's competitive. Designers are sensitive and want to be celebrated for their ideas, and then inventor ideas come in and they compete. But I've never seen it that way – I always thought it was really exciting. I geek out about the execution of things, so taking an inventor idea and collaborating with them to turn it into a reality and something beautiful is a dream for me.
Absolutely, and you're right, Spin has a great reputation within the inventor community. So on that, how are you working with inventors in your new role?
After doing design for a few years, I was asked to join the inventor relations team.
Traditionally, you see an invention, you visualise a home for it and then you pass it to the brand teams. So if you've invented a transforming Paw Patrol play-set, we know where that fits. Lots of inventors create cool things that don't necessarily fit nicely into the business. I work on making these kinds of inventions align with company, so the brand teams have a better vision of how these concepts work for them.
 
So your current role is part inventor relations – seeing pitches, evaluating concepts – and part design – making those inventor items work for your brand teams?
Yes! My new title – which incapsulates both the design and the IR side of what I do – is Director of Innovation.
I'll oversee prelim development of inventor items that come in, and work with the brand teams to make sure there's a good fit. And with ideas that don't have a clear fit, we'll incubate those before taking them to the brand teams to see what we can do with them internally – and in collaboration with the inventor.
There's a lot of money that goes into holding inventor items and this approach give us a massive head start to get the brand team excited about an item and get it to become a market success.
What sort of work will you be doing to items before handing them over?
All sorts! Aesthetics, manufacturing, assembly, brand strategy, packaging… We want those questions answered so we are handing over solutions and not a pile of problems.
Aside from a great idea, what makes for a great inventor?
It's similar to what makes for great designers. You don't want to be difficult to work with, but you need to maintain your passion. The best inventors are excited to collaborate and hear your ideas, but they're also not afraid to tell you that you're wrong! We are experts… But we're experts at Spin Master. Inventors have access to all the other toy companies, so they have valuable industry perspective.
Also, it's not just about selling. Some people do whatever they need to just to get a concept sold, but that approach doesn't always translate into us making it a successful item. It's a continued, passionate partnership with us that turns good ideas into magic.
Has a career in design made you better equipped to work with inventors?
Absolutely! Pitching my design work over the years has taught me so much about how to put together a concept presentation. I know what is going to get people and excited and what is going to put people to sleep. Often, the best stuff is buried in the mundane up front and people have already checked out. I know what inventors are up against.
For inventors reading, how much emphasis do you put on wishlists? Is that where inventors should be looking for inspiration?
There's two types of inventors. One will design to the wishlists, and the other will throw your list out the window and design for themselves. Ben Dermer has always told me that you can't really argue that one approach is more successful than the other. They are different methods of madness and each has its own merits.
If you're going to design for yourself, it helps massively to take the advice we give you along the way and try to see what brands your idea could fit into – even if it wasn't created with that in mind. I can help inventors with that too, but understanding our current line is really important. It will help you place items.
Is it a good time to be a toy inventor?
Absolutely. The inventor game has changed quite a bit. It was easier to sell your ideas once upon a time, and today, people require more from the invention – and from the inventor. There's a lot of fresh talent coming through which is exciting. And for new inventors, I think it would be smart to partner up with some of the older inventors who are phasing out into retirement. They can turbo-charge younger designers into success.
What's also exceptional – and intimidating to me from a designer perspective – is the multi-disciplinary nature of the current crop of inventors. I'm a great industrial toy designer, but my graphic skills and video editing abilities are not great. Younger designers and inventors seem to be able to do it all – they can sketch, they can make models, they create cool sizzle videos with cool music… The talent is explosive!
They're not new inventors, but if you look at the likes of Gary Pyper or Steve Moore – they've come from backgrounds filled with excellence at invention studios that have a real legacy about them, and they've broken out on their own and are redefining the game. I'm sure other inventors are going to start hating them for it, but their ability to create amazing stuff on limited resources is unbelievable.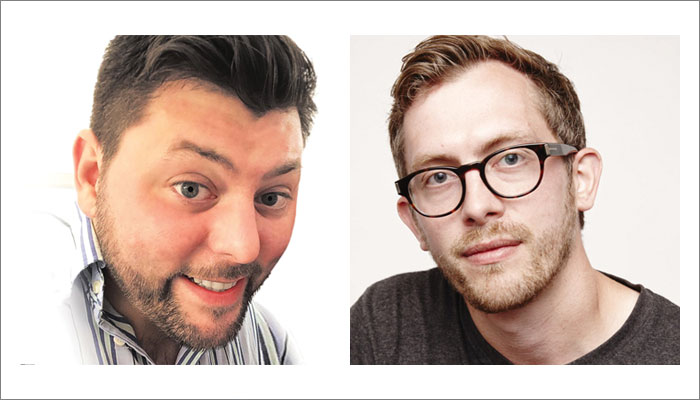 When I interviewed Naomi Brugnatelli from Jazwares earlier this year, she also called out Gary and Steve as being two of the industry's brightest sparks – so you're not alone in recognising their brilliant work. Before I let you go, how do you fuel your creativity?
Sometimes, you've just got to get started. With Zoom culture, we're in meetings all the time, but you need to block time off to get started. You might not be brimming with creativity at the start, but just keep going and – even though it sounds like a cliché – creativity breeds creativity.
I think it's important to allow yourself to think broadly right from the get-go, and then cull it back later. Tap into your juniors for inspiration. They might not know all the ins and outs of the industry, but don't squash their ideas – they're such a good resource of creativity.
Brilliant stuff Harrie. A huge thanks again for taking time out for this. I'm already looking forward to our next catch up!
—-
To stay in the loop with the latest news, interviews and features from the world of toy and game design, sign up to our weekly newsletter here