Spin Master's Michael Lee on getting big transformations into small toys with Bakugan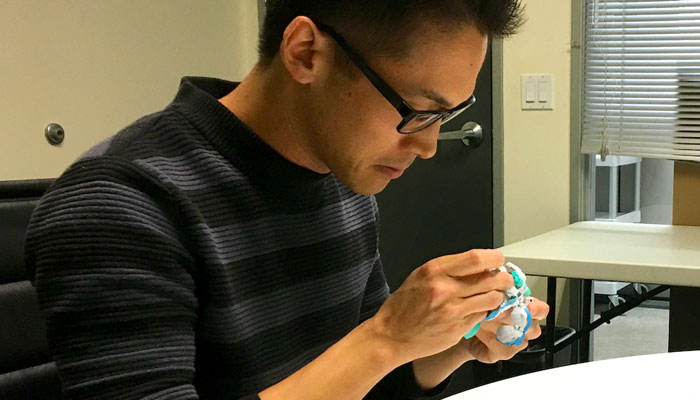 In 2019, a decade after its original debut, Bakugan made its return, introducing a new generation of fans to the anime adventure series and global battling toy phenomenon.
The latest season of Bakugan Evolutions landed on Netflix earlier this month and Spin Master continues to build on the franchise with a new toy range introducing fresh designs, including a light-up feature.
Michael Lee – Design Manager for Boys' Toys at Spin Master – talks us through the design process the company's latest wave of Bakugan toys.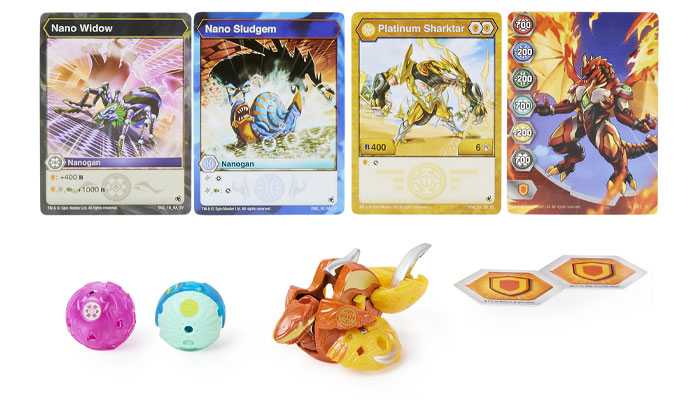 Michael, it's great to connect. To kick us off, how did you find your way into the world of toy design?
It's great to get a chance to connect with you too! I actually had my eyes set on toy design ever since middle school. I was an avid diecast car collector as a kid. This was the key inspiration to my career today. I would regularly attend Hot Wheels collector conventions where designers would host panels showcasing their latest designs coming to market, as well as signing prints. They were like celebrities in my eyes and aspirational figures… I always wondered how I could do what they do!
Fast forward to middle school. I had a career project in the 8th grade and focused it on toy design. While helping me with research, my mom stumbled upon Otis College of Art and Design and their toy design program. I was so surprised that a degree for toy design was such a thing. I couldn't believe it and didn't sound real to me!
The rest is history. I graduated Otis College of Art and Design with a bachelor's degree in toy design back in 2012 and have been working at Spin Master ever since.
Great stuff! Now, let's talk Bakugan. The brand started life as an inventor item, right?
That's right, the original form factor was an inventor item pitched as a simple transforming marble. The original concept was basically a marble that manually opened and split down the middle to reveal a character sculpted on the inside of the ball.
It's crazy to think how such a simple concept led to the creation of Bakugan, and that was the starting point for all the very detailed magnet activated transformations that we know and love today.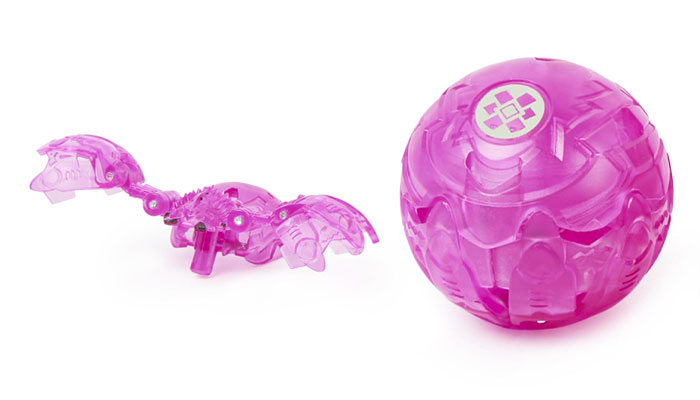 And is Bakugan a brand that inventors can still pitch concepts for?
Definitely! We leave no stone unturned when producing new ideas. Bakugan is a very collaborative brand and we work closely with a network of inventors to help us ideate innovations as we continue to grow the brand. We are always pushing the design boundaries so that fans have something new and exciting to experience each season.
On paper, Bakugan has clear creative parameters when it comes to design: a ball that unfurls and transforms into a cool character. With that in mind, what do the first few creative steps look like when designing a new Bakugan toy?
That's absolutely correct. Our starting point is always our 36mm closed ball footprint. The sky's the limit from there! Our challenge is to develop new and innovative transformations and features that can fit and work into this extremely small space – it's no easy task!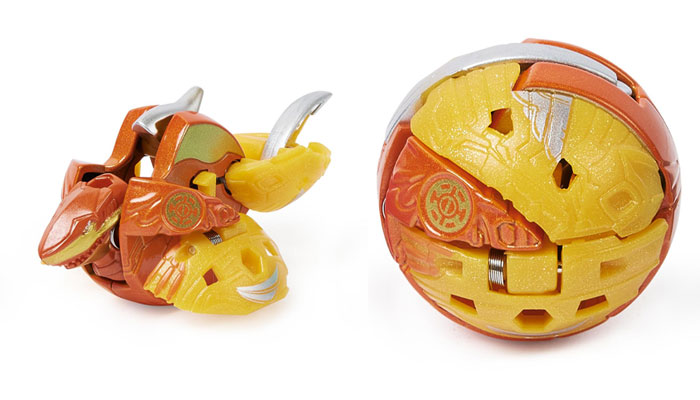 As mentioned earlier, we leave no stone unturned at this point. We'll have numerous brainstorms with our internal and external teams to make sure we're tapping into the biggest brain trust to bring a wide variety of ideas to the table. We always have big shoes to fill year-over-year and want to make sure what we're designing is even more exciting for fans than the prior season.
Looking at your latest range, are there any characters or transformations that you're especially excited about?
I'm very excited about all our Platinum Series Bakugan designs with the introduction of actual diecast metal designed into them. This is something I've always wanted to get into the line. These are the heaviest and strongest Bakugan that we've produced to date. You can really feel the power of these just from the sheer weight of picking them up and rolling them. I'm also excited by all the special paint treatments that we've executed, providing fun variations to collect across the line.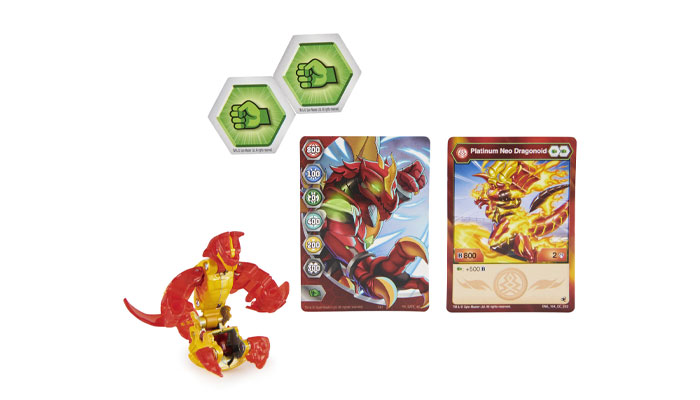 Character specifically, Platinum Sharktar is by far my favorite design out of the bunch. The transformation is simple and elegant and it's also a great rolling design to bulldoze your opponents out of the way. I also have a soft spot for sharks and any other aquatic creatures.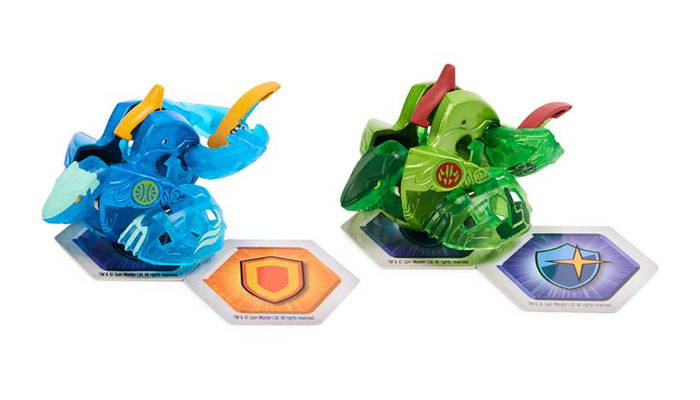 Design-wise, were there any tough nuts that you're proud to have cracked?
As with every season, the toughest nut to crack is always designing brand new innovative features into the small 36mm balls. I'm very proud of the team's development with integrating the metal components into our Platinum Series Bakugan.
You would think it's just as easy as assigning metal parts to the ball but it's far from that. We needed to produce prototypes of the metal parts early on to make sure that the weight distribution was even and central in the closed ball form so that they still have a nice smooth roll. The Bakugan would just slide or wobble and not roll if all the metal and weight was concentrated to one side.
Additionally, there was quite a bit of engineering needed with the construction, latch and magnet to ensure that the Bakugan still transform smoothly with all the added mass.
As well as toys, there's an accompanying show on Netflix: Bakugan Evolutions. How does the series inform the toy design side of things? And do the toys ever shape the show?
It's a very symbiotic relationship between the toy and series elements. There's no decision made on either side without being in lock step with the other. We pride ourselves with our "show-to-shelf" mindset as we tackled the toy designs and innovation for Bakugan Evolutions, as we do for every season.
We always make sure that what we're producing is the most exciting new feature that brings in a whole new level of innovation, collectability and gameplay for toy while also being an exciting storyline within the series.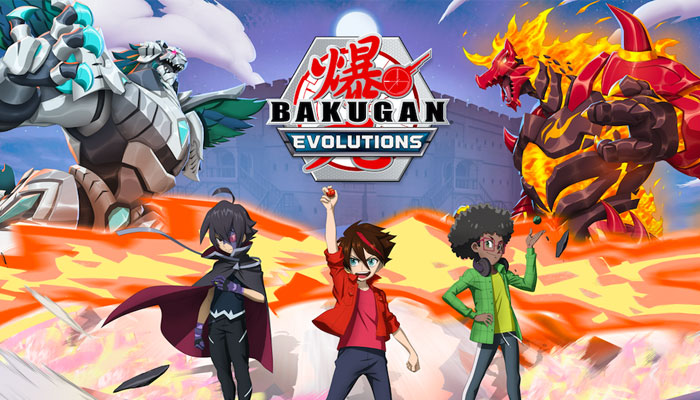 The latest Bakugan Evolutions range includes a light-up function. How tough was it to incorporate that, and what do you think it adds to the experience?
I know I mentioned that I'm most excited about the introduction of the Platinum Series Bakugan, but the light-up Genesis Dragonoid and Genesis Wrath are definitely equal in my books.
Bakugan Evolutions focuses on harnessing the power of each of the respective factions. What's better than one faction when you're able to tap into all six of them? This is exactly what we did when designing our Genesis Collection set.
Both the exclusive Genesis Dragonoid and Genesis Wrath feature a multi-color LED in their chest that pulsates through all six faction colors when the Bakugan opens. The LED will also randomly stop on a different color each time identifying the faction they're harnessing that turn. This brings a whole new level to the toy and battling experience for kids with both multi-colored light effects as well all-faction powers.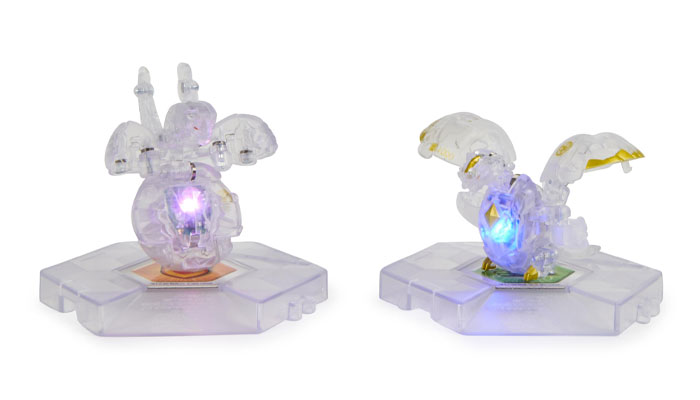 Michael, this has been both enlightening and a lot of fun. Last question! How do you fuel your creativity?
I'm a toy designer by day but also a toy nerd by night. I always try to keep myself surrounded with visual and tactical stimulation at my desk to keep the creative juices flowing… Be it toys, art prints, fidget things or a random inspirational tool that I found at the hardware store.
I keep an eye out, especially in the least suspecting places, to find idea starters for Bakugan and any projects I'm working on.
Thanks Michael – hope to catch up again soon.
–
To stay in the loop with the latest news, interviews and features from the world of toy and game design, sign up to our weekly newsletter here